A sweat soul classics celebration, assorted with love.
This is a collaboration with our Facebook group members. The team consists of Anne McMahon, Guillaume Clémondont, Salim Srour, Tourpas Ioannis, Tito Gonzales Sarango and the Cupatee Selecta Denis Richner.
This time with our special guest Allan Gibson, an incredible support for our collective!
Many thanks to our crew for their support! Michel from Funkologie

If you like good music join simply the group!
Funkologie – Hot Funk and Soulbeats
Public group · 846 members
Hi everybody out there…
This group should be a tribute to James Brown, The Isley Brothers, The Meters, George Clinton, Parliament, Funkadelic, Patty…
Always There…
Now Is The Time – The Friends Of Distinction
Backing band of Ray Charles by their members Harry Elston and Floyd Butler, adding two female singers with some changes through the years. Collaborated extensively with John Florez, Ray Cork, Jr. and Jerry Peters production wise. They released six albums between 1969 – 1973. From "Love Can Make It Easie" in 1973.

Don't Shut Me Out – Bobby Wilson
Bobby Wilson recorded one album, 'I'll Be Your Rainbow', released by Buddah Records in 1975. It was recorded in Detroit, Philadelphia and Miami, produced by Vemon Bullock, orchestrated by Paul Riser, with backing vocals by The Jones Girls.

Sunday Dreaming – The Shirelles
he quartet formed in New Jersey in 1958, and went on to release a string of hits. The Shirelles were the first major female vocal group of the rock and roll era, preceding Motown as a crossover phenomenon with white audiences.

It's Too Late – Mike James Kirkland
Originally from Yazoo City, Mississippi, Mike James Kirkland grew up singing doo wop and gospel. Eventually settling in California, Kirkland and his brother started a record label, Bryan Records, to release the love songs and socially conscious soul music that Kirkland had been writing. The two albums they released — "Hang On In There" in 1972 and its follow-up, "Doin It Right" — both echoed the style and sentiments of other artists weaving social issues into their sounds.

The Next World – Lou Ragland
His second album was released on the same label and was entitled "Understand Each Other" in 1978.

So Little Time – Jon Lucien
Dubbed "the man with the golden throat" by Herbie Hancock, Jon Lucien was the premier crooner of the fusion era — blessed with a deep, velvety voice ideally matched to romantic ballads, his sophisticated amalgam of soul, light jazz, and Caribbean rhythms never enjoyed commercial success commensurate with the esteem afforded him by critics and peers alike.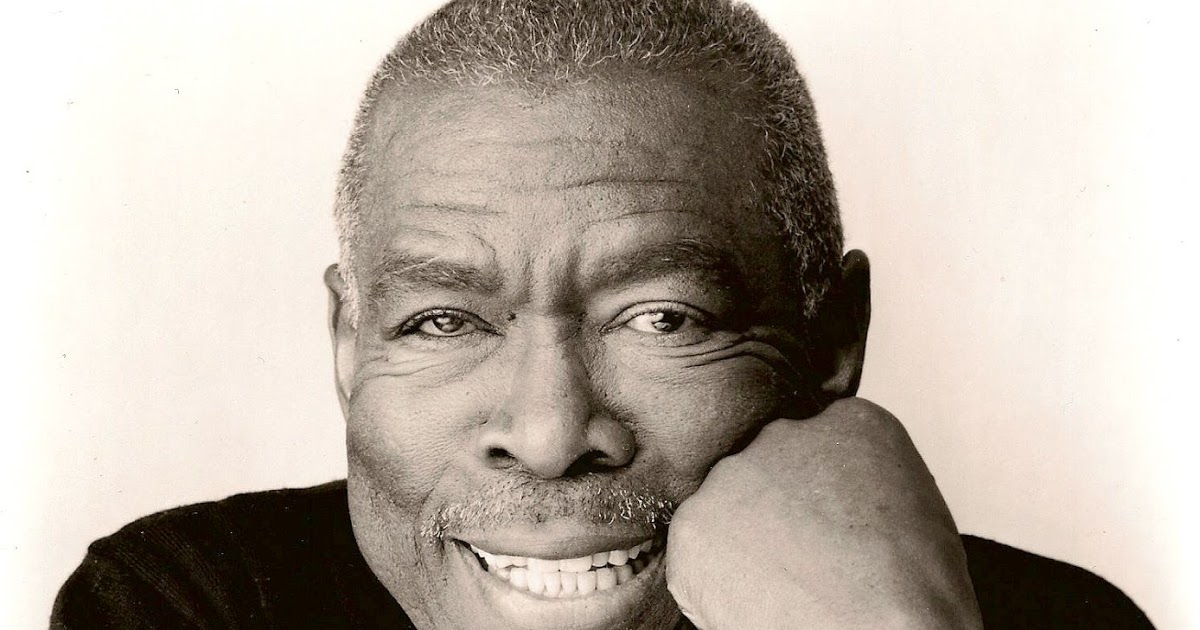 That Kind of Lovin' – Otis Clay
He moved to Chicago to start his career, where he started singing in gospel groups. In 1965 he was signed at One-derful. When this label folded, in 1968 he moved at Atlantic's Cotillion and in 1971 at Hi Records.

Got To Be The Man – The Emotions
American female vocal soul sister-trio formed in 1968, Chicago. They released their two first albums at Stax, produced by Isaac Hayes and David Porter. They switched to Columbia in the mid 70's. Their association with Earth, Wind & Fire's Maurice White brought them at the top of the charts.

Jus' Reach – Galliano
Galliano was a London-based acid jazz group that was active between 1988 and 1997. The group was the first signing to Eddie Piller and Gilles Peterson's Acid Jazz record label. The original members were Rob Gallagher, Constantine Weir, Michael Snaith and Crispin Robinson.

Always There – Incognito, Jocelyn Brown
Incognito has had intermittent success in the UK Singles Chart, with their breakthrough 1991 hit a cover version of the Ronnie Laws tune "Always There", featuring Jocelyn Brown.

Shame, Shame, Shame – Linda Fields, The Funky Boys
Was a big hit from 1975.

Argument's – Charles Hilton Brown
Charles Hilton Brown's "Owed To Myself" is an amazing gem from 1974. He disappeared, like a star we have admired, but as too quickly as it has crossed the sky. Charles never released another album again. But thank God he released this one!

Tell Me Why Our Love Has Turn – Willie Hutch
William Mckinley Hutchison was born in Los Angeles, California. He was raised in Dallas, Texas. Hutch started his career writing, producing and arranging songs for the soul group The 5th Dimension. Hutch was signed to Motown as a staff writer, producer, arranger and musician by Motown CEO Berry Gordy after the success of "I'll Be There".

The First Thing I Do in the Morning – Joyce Williams

Walk A Mile In My Shoes – Syl Johnson
Fifty years later, "Is It Because I'm Black" is still as relevant as the day of it's release. No liner notes. No extra tracks. Just the greatest Black concept album of all time. This Track is part of it.

It's All over but the Shouting – Ann Sexton
In 1971, John Richbourg had leased a single by a South Carolina singer named Ann Sexton from a small label called Impel for release on his new Seventy Seven imprint. He would send her to Memphis (along with David Lee, who was apparently the owner of Impel and Sexton's manager) to record with Miller, and the resulting single.
Since I've Been Born Again – Martha Bass
She started her career with Willie Mae Ford Smith, then join the Clara Ward Singers until 1960.
Mother of David Peaston and Fontella Bass.

Too Hurt to Cry – Candi Staton
Staton sang with the Jewell Gospel Trio and as teenagers, they toured the traditional gospel circuit in the 1950s with The Soul Stirrers, C. L. Franklin, and Mahalia Jackson. They recorded several sides for Nashbro, Apollo, and Savoy Records between 1953 and 1963, before launching a solo career in 1968.

Crazy – Armando Trovaioli
Armando Trovajoli was an Italian film composer and pianist with over 300 credits as composer and/or conductor, many of them jazz scores for exploitation films of the Commedia all'italiana genre.
The song is in collaboration with Wesley Johnson known by his stage name Wess was an American-born Italian singer and bass guitarist, perhaps mostly known for representing Italy along with Dori Ghezzi in the Eurovision Song Contest 1975 in Stockholm, Sweden.

Back Street – Edwin Starr

I Love You More And More – Tom Brock
Produced and arranged by Barry White in tandem with Gene Page, Tom Brock's lone LP is a minor masterpiece of lushly romantic mellow soul. And although it possesses all the hallmarks of the White aesthetic, from massive string arrangements to silky-smooth rhythms.

Right On – Marvin Gaye
Gaye recorded the album between 1970 and 1971 in sessions at Hitsville U.S.A., Golden World, and United Sound Studios in Detroit, and at The Sound Factory in West Hollywood, California. It was his first album to credit him as a producer and to credit Motown's in-house studio band, the session musicians known as the Funk Brothers. "What's Going On" is a concept album with most of its songs segueing into the next and has been categorized as a song cycle; the album ends with a reprise of the album's opening theme.
A milestone in Soul music…
The Playlist
Now Is The Time – The Friends Of Distinction
Don't Shut Me Out – Bobby Wilson
Sunday Dreaming – The Shirelles
It's Too Late – Mike James Kirkland
The Next World – Lou Ragland
So Little Time – Jon Lucien
That Kind of Lovin' – Otis Clay
Got To Be The Man – The Emotions
Jus' Reach – Galliano
Always There – Incognito, Jocelyn Brown
Shame, Shame, Shame – Linda Fields, The Funky Boys
Argument's – Charles Hilton Brown
Tell Me Why Our Love Has Turn – Willie Hutch
The First Thing I Do in the Morning – Joyce Williams
Walk A Mile In My Shoes – Syl Johnson
It's All over but the Shouting – Ann Sexton
Since I've Been Born Again – Martha Bass
Too Hurt to Cry – Candi Staton
Crazy – Armando Trovaioli
Back Street – Edwin Starr
I Love You More And More – Tom Brock
Right On – Marvin Gaye
A sweat soul classics celebration, assorted with love. by Funkologie on Mixcloud