This year we were lucky again to be part of Johannes Roling's Advent calendar on his beautiful blog. What a beautiful end to a special year. Stay healthy, stay fresh and funky.
Gin & Tonic and Havanna Moon…
The Way – Meshell Ndegeocello
Although Michelle Lynn Johnson also known as Meshell Ndegeocello scored a few hits early in her career, the bassist, singer, and songwriter later opted to concentrate on more challenging material by exploring the politics of race and sex, among other topics. She built a discography of recordings that defied classification through progressive mixtures of jazz, R&B, hip-hop, and rock. From "Peace Beyond Passion" in 1995.

No Diggity – T Bird & The Breaks
A cover from one of the top R&B vocal groups of the '90s, Blackstreet. T Bird and the Breaks were a band from Austin, Texas formed in 2007. The band recorded three excellent records.

Who Do You Love – Elise LeGrow
With a rich, textured vocal tone in the tradition of both R&B and jazz à la Amy Winehouse, Elise LeGrow is a Canadian singer and songwriter based in Toronto. After several years developing a fan base with club and festival appearances as she maneuvered her way from pop to retro-soul. From Playing Chess from 2018.
Exodus – Voo Doo Phunk
Voo Doo Phunk by Italian DJ duo Gianluca Ballarin and Leonardo Di Angilla. Eclectically the work flows through dub music, trip hop, smooth jazz and other numbing, anaesthetic and intoxicating elements in the nineties style. A beautiful cover of the Big Bob Marley.

Seven Nation Army – Ben L'Oncle Soul
Ben l'Oncle Soul is a French soul singer, who made his eponymous Top Five hit album debut in 2010. Born Benjamin Duterde in 1984 in Tours, Indre-et-Loire, France, he took his name and look from Uncle Ben, the fictitious elderly African-American man dressed in a bow tie who serves as the brand image of Uncle Ben's Rice. The moniker Ben l'Oncle Soul was chosen rather than Uncle Ben to avoid any charges of trademark infringement. The standout version of the White Stripes' "Seven Nation Army" from the Soul Wash EP, reprised here as the album opener.

Gin & Tonic – Brandy Butler And The Fonxionaires
Raw soul built on boogaloo grooving and hip shakin' soul that harkens back to the old school of the 60s. The soul lady Brandy Butler from Philadelphia reminds one of the voice timbre of Amy Winehouse.

It's Your Voodoo Working – Samantha Fish
Versatile roots rock guitarist Samantha Fish impressed industry professionals as a teenager before scoring her first Billboard blues number one in her mid-twenties. With "It's Your Voodoo Working" the guitarist from Kansas City captures the right groove, expands the original and "charms" us with her ritual of possession, transporting us to funk, smoky and seductive atmospheres.

Soul a Go Go – Soul Messin' Allstars, Josh Teskey
Meet the Soul Messin' Allstars. Conceived by Cookin' on 3 Burners' Jake Mason, the ever-evolving project celebrates the soul scene of Melbourne.

Bad Guy Necessity – Fantastic Negrito
Bay Area-based singer/songwriter Xavier Dphrepaulezz rebooted his career in the 2010s by adopting the name Fantastic Negrito and pioneering a blues, hip-hop, rock, folk and funk hybrid. Everybody needs a bad guy, they need somebody to blame. Is the message in "Bad Guy Necessity"! A funky Blues, with a swaggering Funk guitar and metronome drums. The chorus is full of soul with complimenting backing vocals. All the way through there are spiky guitar licks.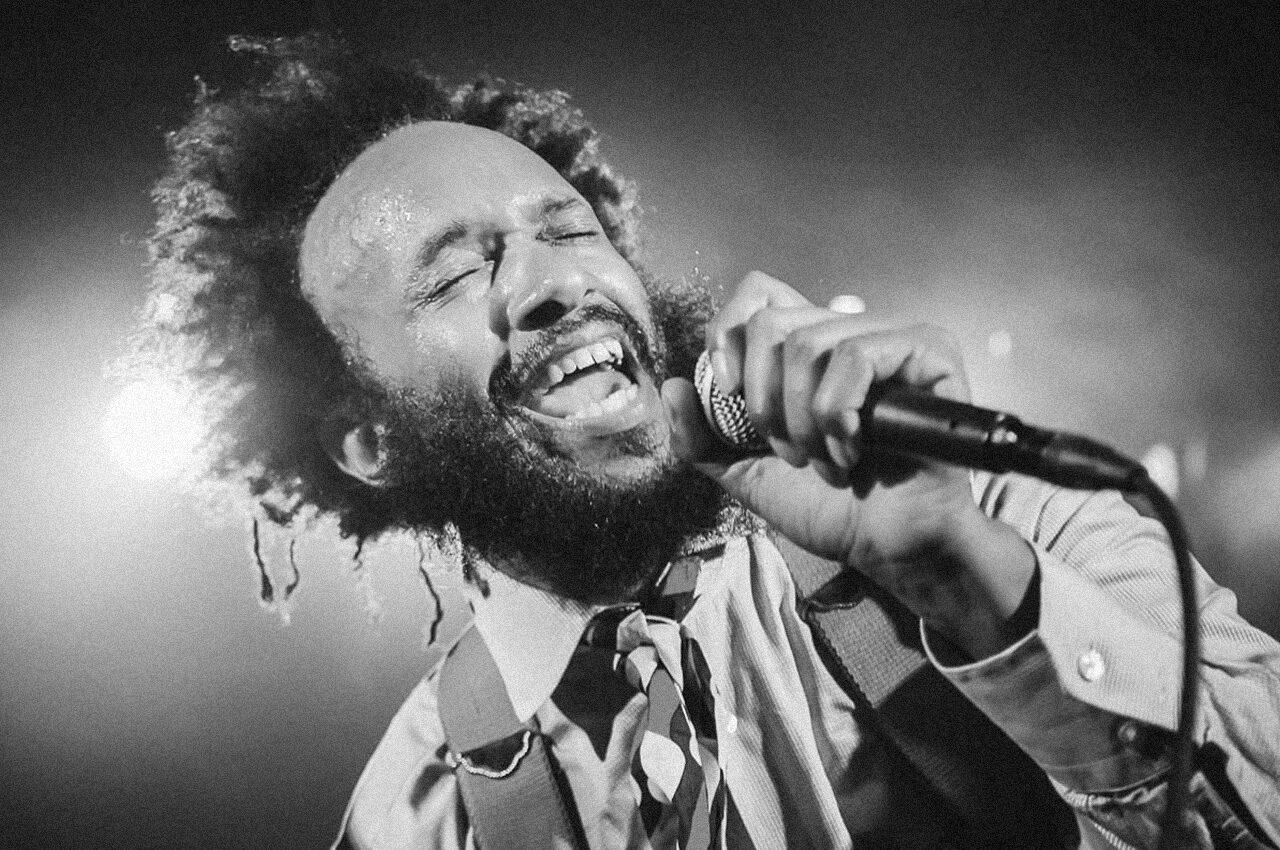 All Along the Watchtower – 2FORSOUL
Raphael Jakob and Marco Basci are behind Swiss most intimate Soul Combo from Bern.

Sweet Water – The Meltdown
The Meltdown is an Australian band based in Melbourne. The Meltdown stay true to the story and keep your attention on the soaring voice of Simon Burke.

Love Is The New Black – Anthony Hamilton
Anthony Hamilton delivers some of the most relatable songs in post-millennial R&B with a voice distinguished by its ruggedness as much as its grace. The singer struggled for the better part of the 1990s as he recorded two albums that went unreleased. He intended to stock his first self-released album with material in support of the fight for racial equality and in honor of Black lives taken by racist actions. A beautiful record.

Inner City Blues – Night Owls feat. Terin Ector
A group and production team featuring members of Los Angeles groups The Lions and The Aggrolites. This core features Blake Colie on drum kit, Dave Wilder on bass, Roger Rivas on piano & organ and Dan Ubick on guitars & percussion. A moody uptempo dub-infused rendition of Marvin Gaye's "Inner City Blues (Make Me Wanna Holler)" lead by Terin Ector (Orgone, Moswen, Soluzion).

Medicine Woman – Robert Finley
Bernice, Louisiana's Robert Finley is a singer/songwriter and guitarist delivering traditional blues and soul music with elements of R&B and gospel. From his album "Goin' Platinum!".

I'm Tired of Your Stuff – John Hiatt
One of the best and most respected songwriters of his generation, John Hiatt was a hero among critics and his fellow musicians long before a larger audience discovered his work as a recording artist. Known for lyrics that can turn from acidic wit to bitter self-examination at a moment's notice, Hiatt's work is also dominated by strong, engaging melodies that take rock and blues tropes and reshape them into fresh sounds and the sharp but thoughtful report of his voice. From his second Album "Overcoats" from 1975.
Dazed and Confused – Hannah Williams And The The Affirmations
An epic psych-funk cover of the Jake Holmes song, that Led Zeppelin made famous. Wonderful!

Soul Revolution – Steffen Morrison
Finest Soul from Holland. Steffen Morrison born in Suriname. He obtained his fame participating in the popular television show The Voice of Holland.

Havana Moon – Booker T. Jones
Booker T. Jones was one of the architects of the Memphis soul sound of the 1960s as the leader of Booker T. & the MG's, who scored a number of hits on their own as well as serving as the Stax Records house band. But Jones' accomplishments don't stop there, and as a producer, songwriter, arranger, and instrumentalist, he's worked with a remarkable variety of artists, from Willie Nelson and John Lee Hooker to Soul Asylum to the Roots. "Havana Moon", a number by Chuck Berry is on the newest Album "Note by Note" from 2019.
Playlist
The Way – Meshell Ndegeocello
No Diggity – T Bird, The Breaks
Who Do You Love – Elise LeGrow
Exodus – Voo Doo Phunk
Seven Nation Army – Ben L'Oncle Soul
Gin & Tonic – Brandy Butler And The Fonxionaires
It's Your Voodoo Working – Samantha Fish
Soul a Go Go – Soul Messin' Allstars, Josh Teskey
Bad Guy Necessity – Fantastic Negrito
All Along the Watchtower – 2FORSOUL
Sweet Water – The Meltdown
Love Is The New Black – Anthony Hamilton
Inner City Blues – Night Owls feat. Terin Ector
Medicine Woman – Robert Finley
I'm Tired of Your Stuff – John Hiatt
Dazed and Confused – Hannah Williams And The The Affirmations
Soul Revolution – Steffen Morrison
Havana Moon – Booker T. Jones
Lucky again, to be part of Johannes Roling's Advent calendar. by Funkologie on Mixcloud
RELATED LINKS: