A wonderful curated Mix by Cottage Soul and Jazz from the U.K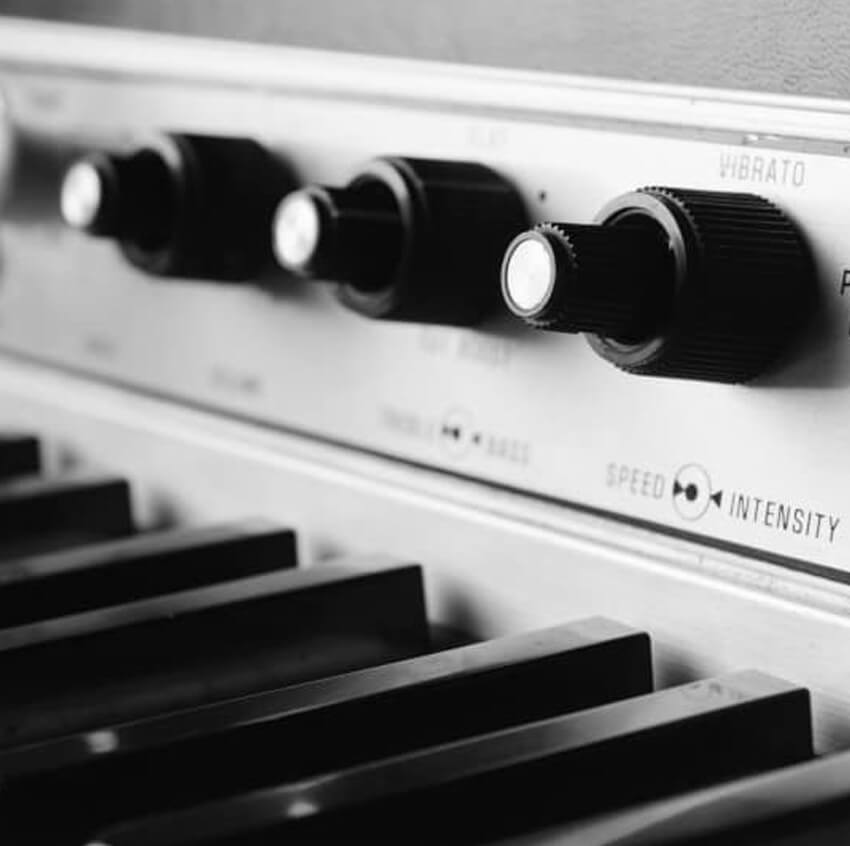 Cottage Soul and Jazz
Jazz, Soul, Blues and anything in between. Loves digging in the crates for that something special.
A spin of the automatic funk selector and it put this mixed bag together. A touch of Rhodes in there with some B-Boy beats and Latin. This mix celebrate Fender Rhodes and Wah Wah Sound…
The Rhodes piano is an electric piano invented by Harold Rhodes, which became popular in the 1970s. Like a conventional piano, the Rhodes generates sound with keys and hammers, but instead of strings, the hammers strike thin metal tines, which vibrate between an electromagnetic pickup. The signal is then sent through a cable to an external keyboard amplifier and speaker.

The Highlights for me is again Karl Denson. The former Greyboy Allstars frontman named his first solo album "Dance Lesson #2". The Album is a collection of funky, soul-driven tracks highlighted by Denson's fiery extended saxophone solos. Like a true student of jazz, Denson is always experimenting with new collaborations. The album is a jazz hybrid that flows…

Another Juwel is the version of "Move on up". Delvon Lamarr Organ Trio was founded in 2015. Delvon Lamarr Dumas on Hammond B-3, guitarist Jimmy James and drummer David McGraw. Originally a drummer and trumpet player, Lamarr switched to organ at age twenty-two.
A cool flow.
Jean-Paul Maunick better known by his stage name Bluey is a British guitarist, bandleader, composer and record producer. He has led the British acid jazz band Incognito since its formation in 1979. With Incognito, he has released fifteen studio albums as well as a number of live albums, remix albums and compilation albums. With The Story of the Rhodes (featuring Tom O'Grady) he tell us know the history of the Rhodes piano.
What I love the most is The Brazilian Groove Band led by legendary New York jazz artists Bernard Purdie, Grant Green Jr and Tarus Mateen. Originally formed by Reuben Wilson, Purdie and Green Jr. Folowing Leo Gandelman's special guest spot playing on their 2001 recording "Jazzateria". Leo Gandelman directed his musicians towards original Brazilian swing-heavy grooves and "Anatomy of Groove" was born.
On the mix the legendary "Bananeira" from Bebel Gilberto.

Great mix with great musicians. Thanks Cottage Soul and Jazz for that piece of Jazz-Funk and Soul food.
Michel from Funkologie

Playlist
Wah-Wah-Wah – Marc Hype & Jim Dunloop
Chase Me – Hexstatic
Dance Lesson #2 – Karl Denson
Steppin' In – Dr. Rubberfunk
Move on up – Delvon Lamarr Organ Trio
The Story of the Rhodes – Bluey feat. Tom O'Grady
Below the Equator – Marc Cary
Bananeira – Brazilian Groove Band
All Voy – Born74
Rhythm on Rhythm – Funkallisto