A teamwork with our special guest Phil Matsell! A knowledgeable man of mod music. We were very happy when he accepted our invitation and completed our playlist. All handmade!! Let's kick the starter of our Vespa and go for a ride.
Thanks Phil to be part of this nice time travel.
The Trip
A-Side Vanishing Girl

I'm the Man – Jerry Holmes
Jerry Holmes easy-going style accentuates the crazed guitar strumming. But not for long… Mr. Holmes's vocal slowly becomes darker, angrier as the session unfolds… A Roulette 45er.

1-2-5 – The Haunted
As Haunted guitarist Jurgen Peter tells it, the Beatles-era Montreal music scene was not much different from the rest of Canada at the time, rife with garage bands of varying talent.

Beauty Queen – The Herd
The Herd were an English pop group, formed in the Beckenham area in 1965 and featuring Peter Frampton.

Number One – Phillip Goodhand – Tait & the Stormsville Shakers
His first group, Phill Tone and the Vibrants, was renamed Phill and the Stormsville Shakers in 1961. The band included Paul Demers on drums, Ivor Shackleton on guitar, and Kirk Riddle on bass.

Knock on Wood – Oliver Bone
Was a 1966 hit song written by Eddie Floyd and Steve Cropper and originally performed by Floyd. Here a killer version by Oliver Bone. Parlophone 45er.

And You Let Her Pass By – The Rogues
The Rogues from Salford seem to have very different ideas about this record, however. The Manchester Beat website quotes one of them as saying this is a "truly appalling record the whole group hated!"

Vanishing Girl – The Dukes Of Stratosphear
"Vanishing Girl" is a pastiche of The Hollies – to the point that both Andy Partridge and Colin Moulding sing lead on this track to emulate the Hollies' two lead singers, Allan Clarke and Graham Nash.

Junk – The Roulettes
A group from Hertfordshire, England. Formed in 1963 as backing band for Adam Faith.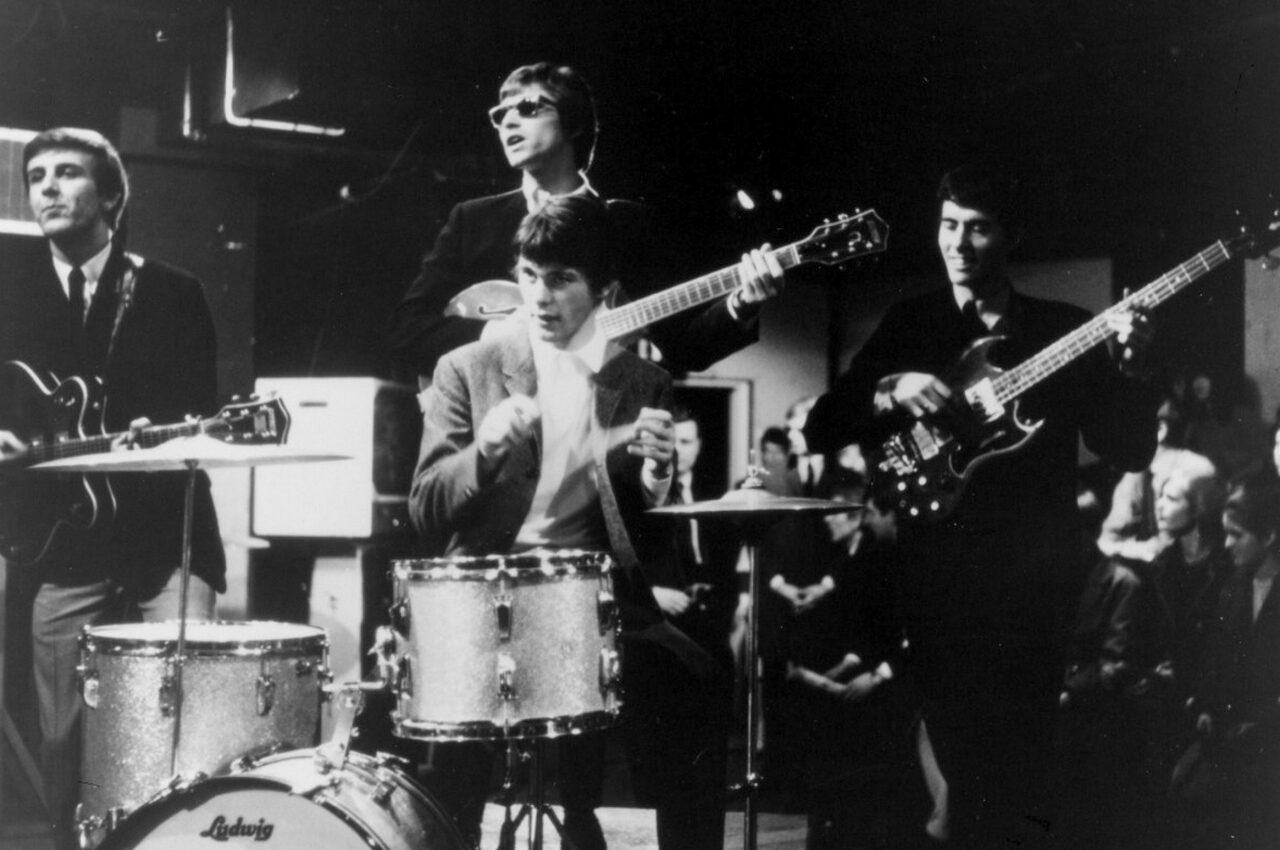 El Bandido – Georgie Fame, The Blue Flames
Were a noted British rhythm and blues group during the 1960s whose repertoire spanned jazz, soul, ska, and calypso. They were also the backing band for rock and roll singer Billy Fury.

Lying Eyes – Monophonics

Break It Up – Julie Driscoll, Brian Auger, The Trinity
From the outgrowth of Steampacket, a band that included not only Brian Auger and Julie Driscoll, but also a young Rod Stewart, came Auger and Driscoll's collective effort that produced two albums. When Driscoll left in 1969 to pursue a solo career, Auger, drummer Clive Thacker, and bassist Dave Ambrose continued as Brian Auger & the Trinity.

More and More – The Amboy Dukes
Ted Nugent, then 17, formed the band when he moved to Chicago in the 60's. Nugent had heard of a Detroit Rolling Stones cover band called Amboy Dukes that had just broken up, and took the name for his new band.

Sha La La La Lee – Small Faces

Todo gira – Los Impala
Venezuelan rock band from the 60's. They moved to Spain searching success. In 1969 they recorded in Spain their psychedelic album "Syndrome" for a obscure Chicago label.

Tell Daddy – The All Night Workers
The All Night Workers featured Otis Smith with Lloyd Baskin and Mike Esposito, who were Syracuse-area buddies of Lou Reed. Baskin went later on to Seatrain, and Esposito went to the Blue Magoos.
B-Side The Letter
Bo Diddley – Bo Diddley
Ellas McDaniel, known as Bo Diddley, was an American singer, guitarist, songwriter and music producer who played a key role in the transition from the blues to rock and roll. He influenced many artists.
Train Kept A Rolling – The Yardbirds
When the Yardbirds broke up in 1968, "Train Kept A-Rollin'" was adopted as a concert opener by Page's new band, Led Zeppelin, during its early (and again later) touring years.
Country Line Special – Cyril Davies
An amazing track from 1963 from the late great exponant and pioneer of British Rythym and Blues. On the ever popular Pye "R&B" series. This manic instrumental threatens to career out of control , a million miles away from the glee pop of that year.
Hey Gyp – The Truth
Vocal duo from London, Frank Aiello and Steve Gold.
Walking In The Park – Graham Bond
Was an English rock/blues musician and vocalist, considered a founding father of the English rhythm and blues boom of the 1960s.
Living In The U.S.A – Stevie Miller Band
Godson of guitar legend Les Paul, Miller's distinctive blues guitar skills emerged in the psychedelic 1960s and spilled into the mainstream of popular rock in the 1970s.

Waltz For Lumumba – Spencer Davis Group
The Spencer Davis Group were a British rock band formed in Birmingham in 1963, by Spencer Davis (guitar), brothers Steve Winwood (keyboards, guitar) and Muff Winwood (bass guitar), and Pete York (drums). Their best known song "Keep on Running" (was written by reggae musician Jackie Edwards).

Say Those Magic Words – The Birds
English Garage R'n'B band, early to mid 1960s. With Ron Wood, later famous with The Rolling Stones.

Frederick Jordan – The Glass Menagerie
Manchester beat band existing 1966 to 1970.

Old Men Going – The Pretty Things
Was an English rock band formed in September 1963 in Sidcup, Kent, with their name from Willie Dixon's 1955 song "Pretty Thing". They pioneered a raw approach to rhythm and blues (and later, psychedelia) that influenced a number of key bands of the 1960s British 'invasion'.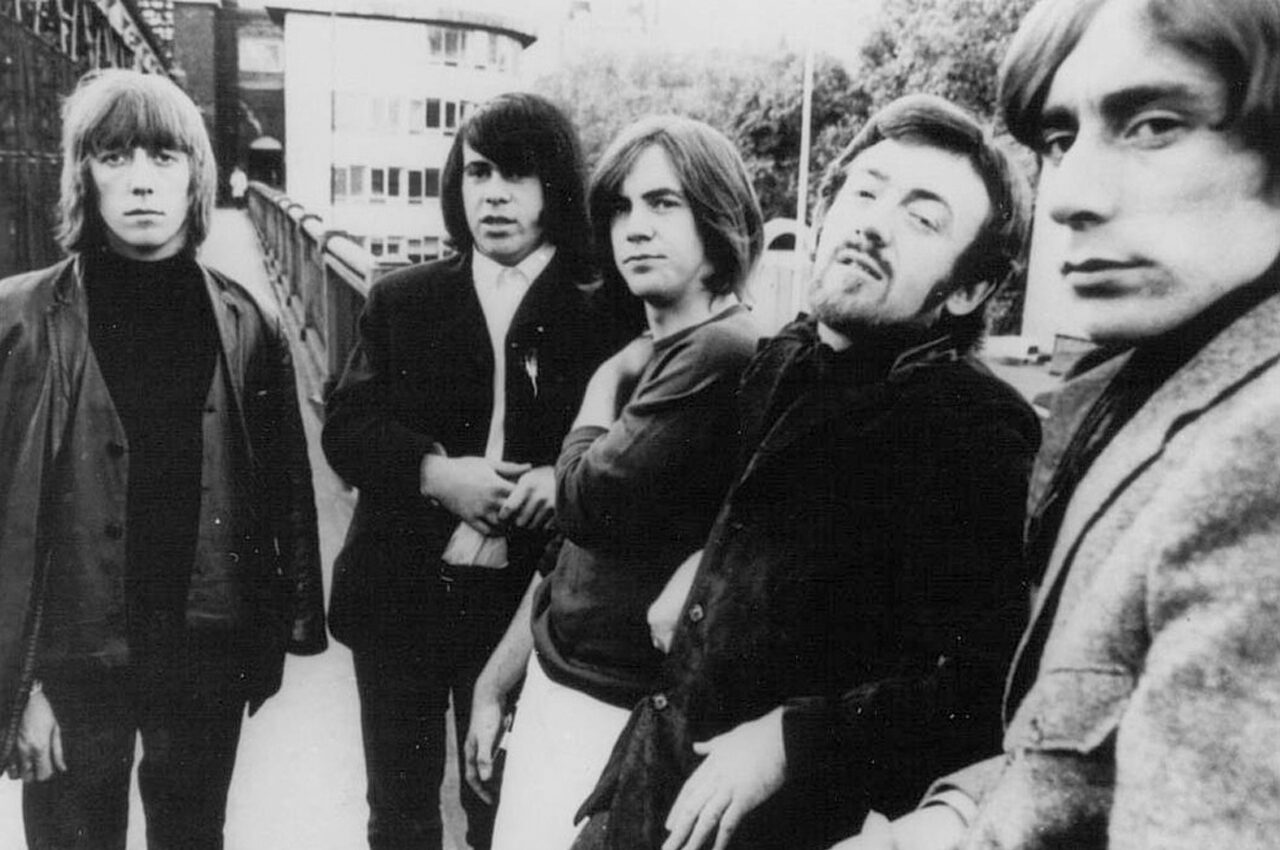 Follow Me On – The Action
They were part of the mod subculture, and played soul music-influenced pop music. The band were formed as The Boys in August 1963, in Kentish Town, North London. After Peter Watson joined them as an additional guitarist in 1965, they changed their name to The Action.

Marking Time – Terry Reid
A singer, songwriter and guitarist. He first appeared on the scene as a member of The Jaywalkers, who had a minor hit in 1967. The album, Bang Bang, You're Terry Reid, was not a commercial success. With accompanying musicians Peter Solley on organ and Keith Webb on drums, a 1968 tour of the United States with Cream did much to gain Reid a loyal following. His final performance of the tour at the Miami Pop Festival garnered positive reviews from the music press. Jimmy Page wanted him for Led Zeppelin as singer. But then consider the young Birmingham based singer, Robert Plant, instead, having previously seen Plant's Band of Joy as a support act at one of his concerts.

East Side Story – St.Louis Union
Mod group from Manchester. "East Side Story" is from 1966.

Give Me Love – The Foundations
The Foundations were a British soul band. The group's background was West Indians, White British, and Sri Lankan. The Foundations were one of the few British acts to successfully imitate what became known as the Motown Sound.

The Letter – Don Fardon
Fardon is best known for his cover of the song "Indian Reservation" (1968), a UK number 3 hit and global million selling disc. He also wrote the football anthem "Belfast Boy" about George Best.
The Playlist
I'm the Man – Jerry Holmes
1-2-5 – The Haunted
Beauty Queen – The Herd
Number One – Phillip Goodhand – Tait & the Stormsville Shakers
Knock on Wood – Oliver Bone
And You Let Her Pass By – The Rogues
Vanishing Girl – The Dukes Of Stratosphear
Junk – The Roulettes
El Bandido – Georgie Fame, The Blue Flames
Lying Eyes – Monophonics
Break It Up – Julie Driscoll, Brian Auger, The Trinity
More and More – The Amboy Dukes
Sha La La La Lee – Small Faces
Todo Gira – Los Impala
Tell Daddy – The All Night Workers
Bo Diddley – Bo Diddley
Train Kept A Rolling – The Yardbirds
Country Line Special – Cyril Davies
Hey Gyp – The Truth
Walking In The Park – Graham Bond
Living In The U.S.A – Stevie Miller Band
Waltz For Lumumba – Spencer Davis Group
Say Those Magic Words – The Birds
Frederick Jordan – The Glass Menagerie
Old Men Going – The Pretty Things
Follow Me On – The Action
Marking Time – Terry Reid
East Side Story – St.Louis Union
Give Me Love – The Foundations
The Letter – Don Fardon
A teamwork with our special guest Phil Matsell! Let's kick our Vespa and go for a ride. by Funkologie on Mixcloud
Related Links:
Phil Matsell on Mixcloud
More mixes from Phil on Funkologie
Manchester Beat