99 pound of shaking train. A new adventure of finest soul and approved beauties to rediscover.
Soul Train – Little Royal
Royal Torrence recorded mainly in the 1960's and 1970's. He is often referred to as "James Brown's little brother".

Sookie Sookie – Etta James
Etta James was fighting serious substance abuse problems when this album was recorded in 1974, commuting to the sessions from a rehab center. It was a triumph simply to complete the record at all. The song from Steppenwolf is quitly rough stuff.

Mary, Mary – The Commodores
The Commodores which was at its peak in the late 1970s through the mid 1980s. The members of the group met as mostly freshmen at Tuskegee Institute (now Tuskegee University) in 1968, and signed with Motown in November 1972, having first caught the public eye opening for The Jackson 5 while on tour. "Mary, Mary" is from 1976

The Slip – The Burroughs
Steeped in classic soul standards and outfitted with modern flair, The Burroughs are a nine piece band with a powerhouse sound that has been electrifying audiences across Colorado.

Shake – The Ovations, Louis Williams
Sensational single soul artists proliferated at Stax/Volt, Hi, and the city's other top labels, but a mere handful of groups were built to last. The Ovations headed that short but select list, requiring only three members to serve up a series of immaculate 45s for Goldwax Records. The Ovations were fronted by lilting tenor Louis Williams.

Good Things – Pearl Dowell
Cool 45er recorded for Saadia Records.

99 Pounds – Don Bryant
For the first time in his career, the great Memphis songwriter Don Bryant has recorded "99 Pounds" the 1972 hit he wrote for his wife, Ann Peebles. "This new version is a tribute to Ann, for accepting the song when I wrote it for her," says Don. They've been married for nearly 50 years and are both safe in lockdown, outside of Memphis.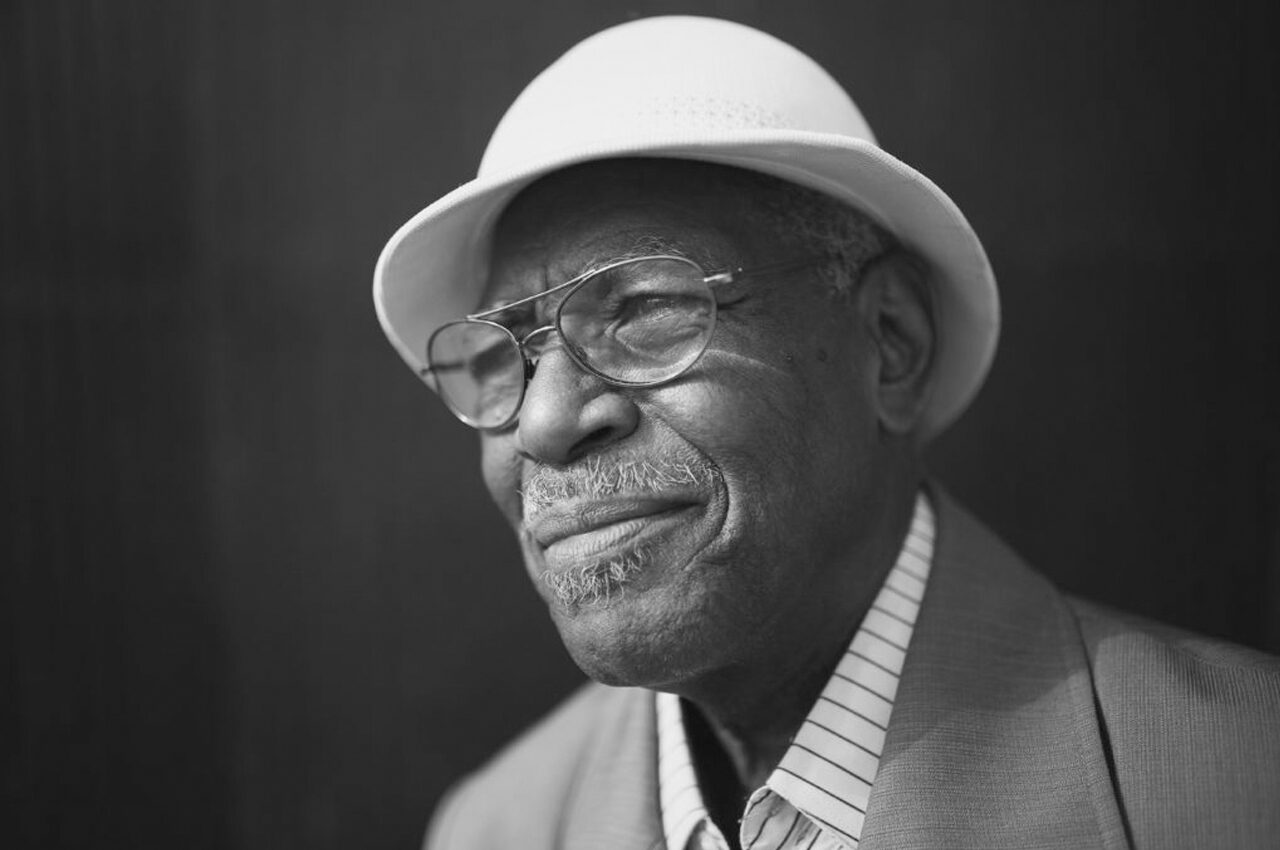 How Do You Spell Love – Bobby Patterson
Blues & soul singer, songwriter, multi-instrumentalist and producer born in Dallas, Texas.

Qualified Man – Latimore
Deep-voiced Latimore's sultry mid-'70s output for Miami's Glades label was a steamy marriage of soul and blues. Initially billed as Benny Latimore, the Tennessean began recording for Miami mogul Henry Stone in 1965, and his late-'60s Dade singles are solid deep soul. "Qualified Man" is from 1976.

The End Of Our Road – Marvin Gaye
"The End of Our Road" is a single written by Roger Penzabene, Norman Whitfield and Barrett Strong in 1967. Originally recorded by Gladys Knight & the Pips and issued as a single in 1968, this track was also recorded with Marvin.

To Love Somebody – Nina Simone
It was released as quickly as possible to prolong the unexpected success of "Nuff Said!" The title is taken from the Bee Gees song "To Love Somebody"; her cover of the song became her second British hit single.

Momma Momma – Betty Barney
Vinyl, 7″, Single from 1969.

I'm Too Tough for Mr. Big Stuff (Hot Pants) – Vicki Anderson
Vicki Anderson is an American soul singer best known for her performances with the James Brown Revue. She recorded a number of singles under both her birth and stage names. She is the widow of Bobby Byrd.

Motherless Child – Harmonica Paul

I'll Love You Until The End (Alternative Version) – Luther Ingram
Ingram is best known for the hit "(If Loving You Is Wrong) I Don't Want to Be Right", written by Homer Banks, Carl Hampton and Raymond Jackson. The song reached number one in chart. The song was later successfully covered by Millie Jackson or David Ruffin. This Single is from 1971.

(We Gotta) Bust Out Of The Ghetto Pts 1 & 2 – Moody Scott
R&B, Soul and Blues Singer, born 28 January 1944 in Hammond, Louisiana, USA.

Runaway People – Dyke & The Blazers
Funk band, formed 1965 in Phoenix, Arizona. Best known for their 1966 hit single Funky Broadway, later even more successfully covered by Wilson Pickett. The line-up saw quite a few changes over the years. Most notably, in the late 1960s/early 1970s musicians from Charles Wright & The Watts 103rd St Rhythm Band sat in on several recording sessions.

Somebody in the World for You – The Mighty Hannibal
Known for his showmanship, and outlandish costumes often incorporating a pink turban, several of his songs carried social or political themes. His biggest hit was "Hymn No.5", a banned from radio comment on the effects on servicemen participating in the Vietnam War.

I'll Do More For You – Mitzi Ross
Mitzi Ross had a career singing cabaret and jazz for a time in Philadelphia, USA, as well as being lead vocalist for The Sharmeers.
Playlist
Soul Train – Little Royal
Sookie Sookie – Etta James
Mary, Mary – The Commodores
The Slip – The Burroughs
Shake – The Ovations, Louis Williams
Good Things – Pearl Dowell
99 Pounds – Don Bryant
How Do You Spell Love – Bobby Patterson
Qualified Man – Latimore
The End Of Our Road – Marvin Gaye
To Love Somebody – Nina Simone
Momma Momma – Betty Barney
I'm Too Tough for Mr. Big Stuff (Hot Pants) – Vicki Anderson
Motherless Child – Harmonica Paul
I'll Love You Until The End – Luther Ingram
(We Gotta) Bust Out Of The Ghetto Pts 1 & 2 – Moody Scott
Runaway People – Dyke & The Blazers
Somebody in the World for You – The Mighty Hannibal
I'll Do More For You – Mitzi Ross