A funky new episode and collaboration. This time with the gifted and talented Paolo T. Funkologie is proud to have one of the most talented DJ's in the house.
Paolo is a passionate music lover. Behind the turntables since 1992. Rare groove, black, funk and soul music is his passion. An Italian based in Málaga, Spain! We admire his funkyness and are big fans of his turntable work! Please check em out at Mixcloud.

Jinglin' Janglin'
No Time To Waste (Jstar Remix) – Mr Dero ft Farina Miss
Mr.Dero's real name is Chris Kammerlander and he has a lot to do right now. Tomorrow, the DJ, hip hop producer and co-founder of the Graz-based label Tiefparterre.
Handclapping Song – The Killer Meters
Keeping The Motion – DJ Krush
Aside from being considered one of the pioneers of Japanese hip-hop, Hideaki Ishi has established himself as one of the most respected artists and producers in the hip hop industry, both in Japan and abroad. Upon entering the industry, Ishi, with his experimental beats and instrumental sounds, changed the face of hip-hop at a time when it was dominated by the American rap scene.
Sign O' The Times – Prince
Often stylized as "Sign "☮︎" the Times" is the ninth studio album by multi-instrumentalist Prince. It was first released on March 30, 1987 as a double album.
Wonderwhy (Fred Everything Space Edit) – Llorca
Ludovic Llorca is the son of a mother who is a music lover, in particular black-American music such as funk, disco or soul in 1991, he met David Duriez who introduced him to DJing. Llorca released a few EPs.
Superstition [Sylow Remix] – Stevie Wonder
Midnight Method – The Nextmen
Dom Search and Brad Baloo – aka The Nextmen – are United Kingdom DJs and producers with a trail of mixes, albums and podcasts encompassing club music from many genres, all steeped in a large dose of Hip Hop.
Soul in Ya Mind – DJ Tron, Luana
Mike "DJ Tron" Mory is from Basel, Switzerland. Spraying graffity, rapping and scratching was his passion. He produce jewels such as this track to find on Bandcamp. Check it out.
A Blues Thang – Basement Freaks
If you've been paying any attention to the world of funky breakbeats then you've no doubt heard of Basement Freaks – the brainchild of George Fotiadis.
Jinglin' Janglin' – Fort Knox Five, K+Lab
Washington, D.C.-based recording act consisting of Steve Raskin, Jon Horvath, Rob Myers and Sid Barcelona. They have released their music on their own independent label Fort Knox Recordings. Their music style mixes elements of Funk, Reggae, Hiphop and Electronica.
Soul Power (Lack of Afro Remix) – Kokolo
Kokolo, also known as the Kokolo Afrobeat Orchestra, is an Afrobeat band from the Lower East Side of New York City, formed in 2001 by Ray Lugo.
Cramp Your Style – The Killer Meters
The band was originally the brainchild of Virgil Howe aka Sparo who has released his own album on Scenario records and is also known as one of the original DJ's on the legendary London pirate station Itch FM. Virgil and other members of the band also garnered attention for their dope musicianship and most of them have been honing their skills further doing sessions with acts such as Little Barrie, Shawn Lee and The Future Sound Of London to name but a few.
Seven Breaks – Aeon Seven
French DJ, producer and 45 live DJ team member. His productions celebrate the golden age of analog music, that he restyles into a retrofuturistic Funk concept.

Better as One – The Heavy
The Heavy are an English rock band from Bath, Somerset, England, formed in 2007. They have released five albums as well as a wide array of singles.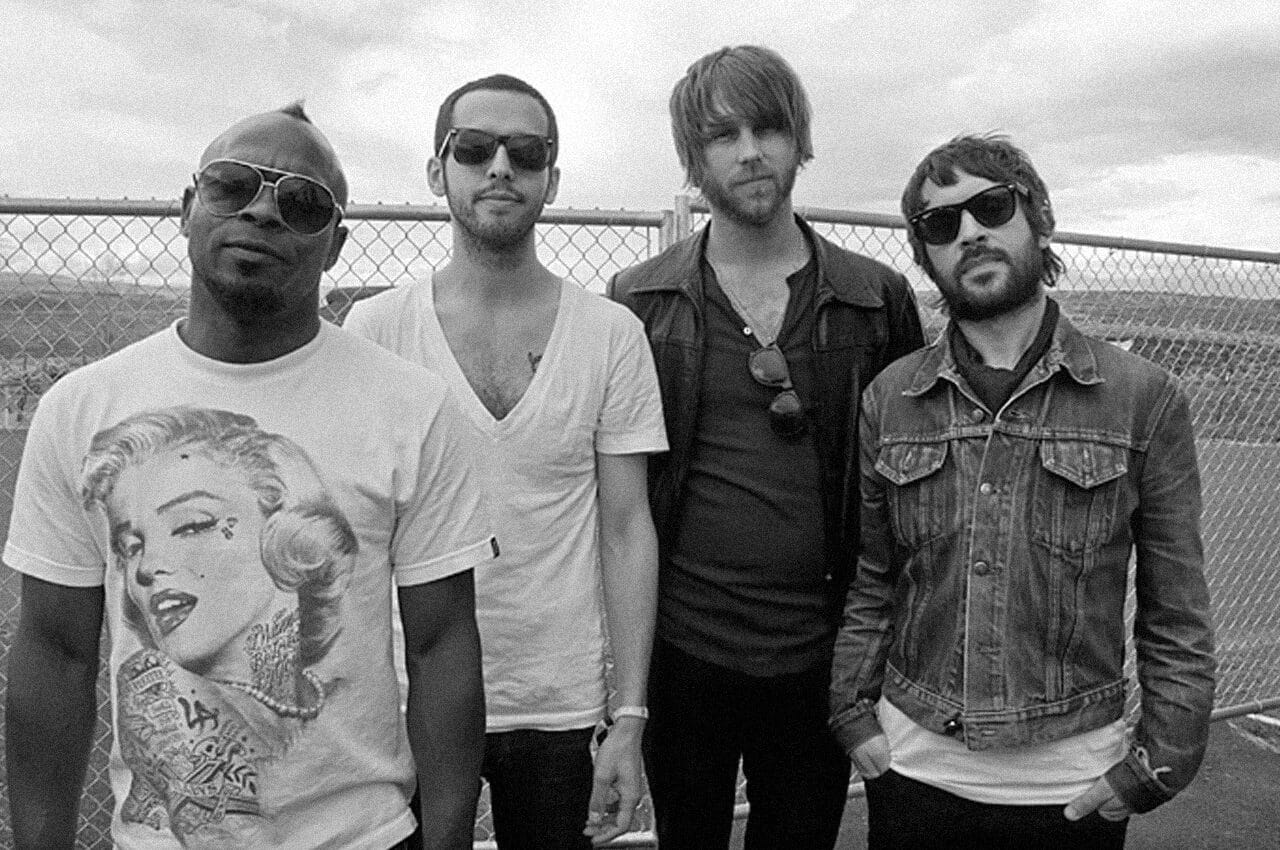 Black Diamond (feat. Jason Hann) – Analog Son
Guitarist Jordan Linit and bassist Josh Fairman composed the tracks and enlisted 18 musicians – ranging from nationally recognized to locally cherished – to imbue the songs with a euphonious blend of fusion and funk. Attempting to match a feat of such dynamism is not an enviable task, but Analog Son's follow up record, Stomp and Shout, did just that.
Wrong Step – AJ & The Jiggawatts
AJ & the Jiggawatts deliver signature sly funk vibes trade licks with a sense of existential dread, all while staying incredibly danceable. AJ's gruff, whiskey burnt vocal performance gives the track the push it needs to go over the edge into mind-meltingly funky territory!
Know How (instrumental) – Young MC
Marvin Young (born May 10, 1967), better known by his stage name Young M.C., is a British-born American rapper, singer and actor. In 1989, Young collaborated with Tone Lōc. Young gained fame with the release of his single "Bust a Move ".
I'm A Man – Smoove
Jonathan Scott Watson (known as Smoove), known from Smoove & Turrell are a British group hailing from Gateshead in the North East of England. They play a style of music they describe as "Northern Funk" – a contemporary fusion of funk, soul, northern soul, hip-hop and electronica.
Fire (Smoove remix) – Renegades Of Jazz
Melting Pot – Booker T. & the MG's
Melting Pot is a 1971 studio album recorded by Booker T. & the M.G.'s for Stax Records. It is the last album to feature the group's classic lineup of Jones, Cropper, Dunn, and Jackson and the first of their albums to contain longer, jam-oriented compositions. This killer ends the firework!
Thanks to be part of this, Michel from Funkologie
Playlist
No Time To Waste – Mr Dero ft Farina Miss (Jstar Remix)
Handclapping Song – The Killer Meters
Keeping The Motion – DJ Krush
Sign O' The Times – Prince
Wonderwhy (Fred Everything Space Edit) – Llorca
Superstition [Sylow Remix] – Stevie Wonder
Midnight Method – The Nextmen
Soul in Ya Mind – DJ Tron, Luana
A Blues Thang – Basement Freaks
Jinglin' Janglin' – Fort Knox Five, K+Lab
Soul Power (Lack of Afro Remix) – Kokolo
Cramp Your Style – The Killer Meters
Seven Breaks – Aeon Seven
Better as One – The Heavy
Black Diamond (feat. Jason Hann) – Analog Son
Wrong Step – AJ & The Jiggawatts
Know How (instrumental) – Young MC
I'm A Man – Smoove
Fire (Smoove remix) – Renegades Of Jazz
Melting Pot – Booker T. & the MG's
Funkologie is proud to have one of the most talented DJ's in the house. by Funkologie on Mixcloud