Infectious rhythms and catchy melodies that make it a great party anthem.
Funky and soulful vibes
Plastic People – Living Color
Produced and released by Tony Kalangis on his Sophisticated Funk label in 1974. The clavinet riff is gently twangy and instantly funky, the horns punctuate an uplifting melody, while the backing vocals float in and out celestially. The relevant lyrics are carried off with a vocal style full of emotional urgency. Pure joy!
Come Dance With Me (feat. Robert Moore) – Miami
A disco/funk track by the band Miami. It was released on the TK Records label, which was known for its disco and funk music roster during the 1970s and early 1980s. Willie Clarke, as mentioned before, was a producer and songwriter associated with TK Records, and he likely played a role in producing this track.
A Good Time – 9th Creation
A song by the Filipino soul and funk band 9th Creation. The 9th Creation was a group formed in the 1970s known for blending soul, funk, and R&B music styles. They gained popularity in the Philippines and internationally during their active years.

I Do What I Do – Randa & The Soul Kingdom
Randa & The Soul Kingdom is a soul/funk band hailing from Australia, fronted by the talented singer Randa Khamis. They has gained a reputation for their energetic live performances and authentic approach to soul music, drawing inspiration from the greats of the genre while infusing their own modern twist.
For Fred – The Special Request Horns
Since 2001 this Dutch based, highly acclaimed, one of a kind horn-section has been performing with, recording and writing for numerous national and international artists throughout Europe. Their distinguishing sound is used by many artists such as Racoon, Caro Emerald, Diana Ross, Candy Dulfer, Di-Rect, Lionel Richie and Marco Borsato, to name a few.
J.B R.I.P – Karl Hector & The Malcouns
A German musical project known for its fusion of various genres, including psychedelic, funk, jazz, and Afrobeat. The band's music is characterized by its intricate instrumentation, rhythmic grooves, and global influences. The project is led by JJ Whitefield, a musician and producer who has been involved in several musical ventures, including Poets of Rhythm and Whitefield Brothers. Under the name Karl Hector & The Malcouns, Whitefield collaborates with a group of talented musicians to create a unique sound that draws inspiration from different cultures and musical traditions.
Gonna Put It On Your Mind – Dorothy, Oma & Zelpha
Consisting of Dorothy Berry, Oma Drake and Zelpha Crawford and were members of the vocal group known as The Ikettes. The Ikettes were a female trio known for their contributions to the music of Ike & Tina Turner, one of the most famous R&B and soul acts in the 1960s and 1970s. They served as backing vocalists and dancers for Ike & Tina Turner, providing additional vocal harmonies and choreography to the performances.
Tobacco Road – Almeta Latimer
She gained popularity in the 1970s with her soulful and powerful vocal style. Almeta Latimore released a few singles and albums during her career, but she remained relatively lesser-known compared to some other soul and gospel singers of her time.
You Give Me What I Want – Etta James
Released as a single and arranged by Trevor Lawrence and produced by Gabriel Mekler in 1975.
Communication – Sisters Love
The Sisters Love were an R&B and soul group formed in Los Angeles, California, in the late 1960s. The group consisted of three sisters: Vetty, Jimmie, and Darlene Richardson, and they were later joined by another sister, Nepheita. The Sisters Love gained popularity during the 1970s with their soulful and energetic performances. "Communication" is one of their well-known tracks and was released in 1972.
Rissoled – Gonzalez
Gonzalez was a British funk, soul, and jazz band that gained popularity in the 1970s. They were known for their energetic live performances and soulful music.
Sweet Lucy – The Propositions
The band was known for its soulful and funky sound, and "Sweet Lucy" is one of their most notable tracks. The Propositions were part of the vibrant funk and soul music scene in the 1970s, and their music has gained popularity among funk enthusiasts and collectors over the years.
Party Happy – Chocolate Milk
A song by Chocolate Milk was formed in New Orleans, Louisiana, in the early 1970s, and they became known for their smooth and groovy funk sound. "Party Happy" is one of their well-known tracks, released in 1978 as part of their album "We're All in This Together."
Getting Uptown to Get Down – United 8
United 8 was a short-lived band known for their funky and soulful instrumentals. They released their self-titled album in 1972. The album featured this track which was well-received by funk enthusiasts. The song is characterized by its infectious groove, funky rhythm, and impressive musicianship.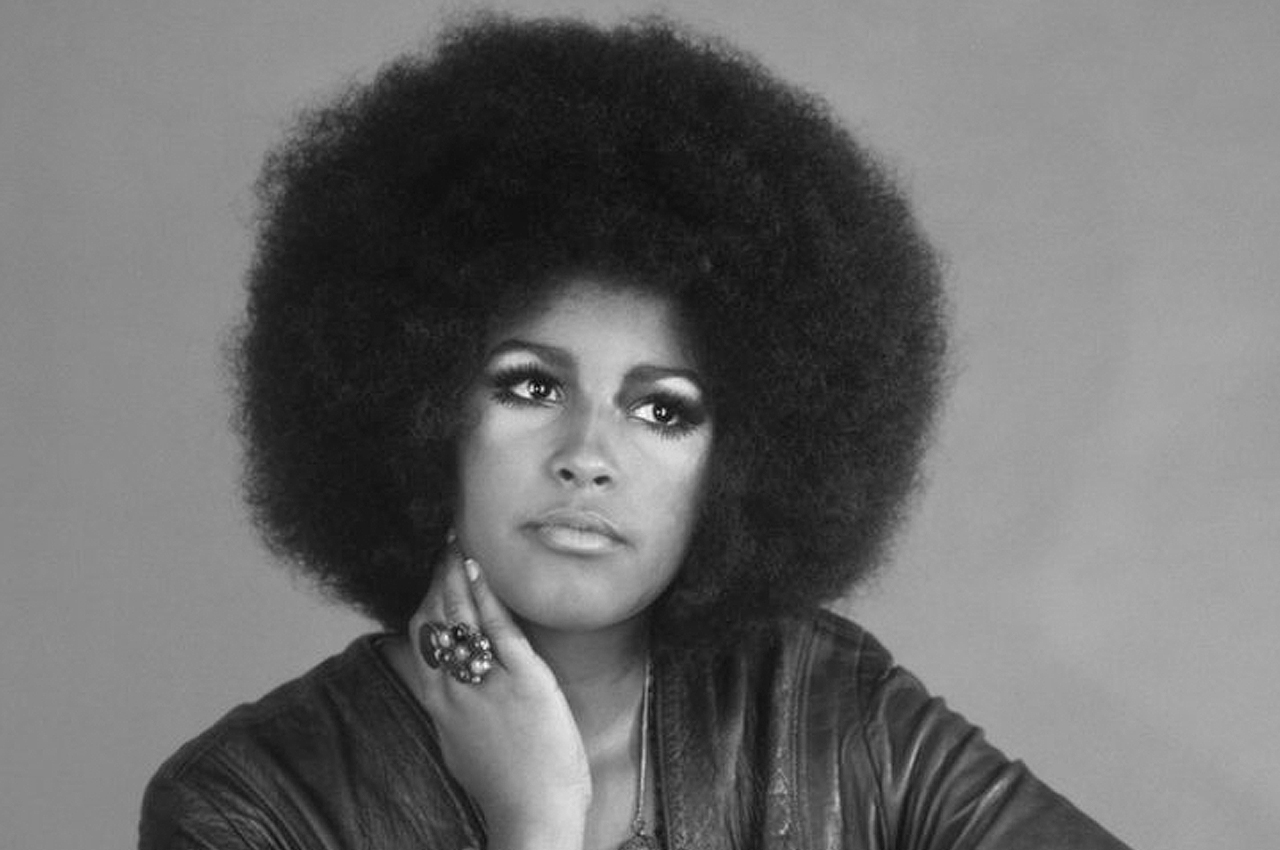 Oh No! Not The Beast Day – Marsha Hunt
Was released in 1971 as part of her debut album titled "Woman Child." The album features a mix of soul, folk, and rock elements, and Marsha Hunt's powerful voice shines through in each track. Marsha Hunt's music often conveyed strong social and political messages, and she was an advocate for civil rights and equality during her career. She gained significant attention for her performances, both as a musician and as an actress in various theater productions.
Cotton Carnival – Bill Black's Combo
Bill Black was the original bassist for Elvis Presley's band, but he formed his own group, Bill Black's Combo, in 1959 after leaving Presley's band. "Cotton Carnival" was one of their notable tracks, released in 1963.
Just Can't Help Myself – Robert Moore
A song by Robert Moore, an American soul singer who gained popularity during the 1970s. Robert Moore's music was part of the vibrant soul and R&B scene during the 1970s, and he garnered a dedicated fanbase for his soulful sound and energetic stage presence.
Got to Get Me a Job – Ann Alford
The song was released in 1971 on the Jewel Records label. Ann Alford is best known for her powerful and soulful vocals, and "Got to Get Me a Job" is one of her notable tracks. The song features a blend of soul and R&B with a groovy rhythm that complements Alford's emotive delivery.
Gonna Get Your Love – Ray Frazier & The Shades Of Madness
Ray Frazier & The Shades of Madness, an American funk and soul band. The track was released in 1978 on the independent label Chess Records.
Heart 'N Soul – Booker T.Averheart
The Playlist
Plastic People – Living Color
Come Dance With Me (feat. Robert Moore) – Miami
A Good Time – 9th Creation
I Do What I Do – Randa & The Soul Kingdom
For Fred – The Special Request Horns
J.B R.I.P – Karl Hector & The Malcouns
Gonna Put It On Your Mind – Dorothy, Oma & Zelpha
Tobacco Road – Almeta Latimer
You Give Me What I Want – Etta James
Communication – Sisters Love
Rissoled – Gonzalez
Sweet Lucy – The Propositions
Party Happy – Chocolate Milk
Getting Uptown to Get Down – United 8
Oh No! Not The Beast Day – Marsha Hunt
Cotton Carnival – Bill Black's Combo
Just Can't Help Myself – Robert Moore
Got to Get Me a Job – Ann Alford
Gonna Get Your Love – Ray Frazier & The Shades Of Madness
Heart 'N Soul – Booker T.Averheart
Infectious rhythms and catchy melodies that make it a great party anthem. by Funkologie on Mixcloud