A fresh carrot by John Valavanis aka Camabuca from Athens, Greece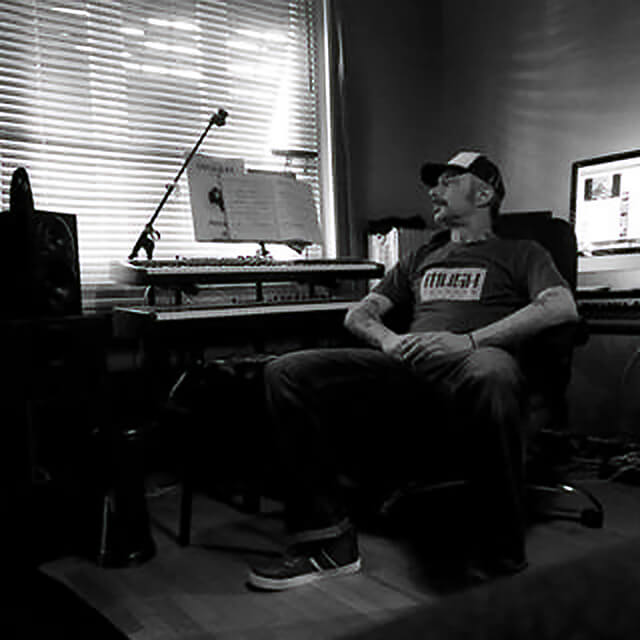 Camabuca
John Valavanis aka Camabuca was born and raised in Athens, Greece. At the age of 12 he started mixing from tape to tape with his boom boxes.
A few years later he bought his first turntables and started mixing for school parties and local bars and clubs. Since the late 80s he has played music as resident and guest DJ in most bars and clubs of Athens and all around Greece.
Vinyl collector from a young age, self-taught keyboard player and multi-instrumentalist. His favorite kinds of music are: Electronica, IDM, Downtempo, Jazz, Funk, Soul, Hip-Hop, Trip-Hop, Electro, Techno, Reggae, Dub, Breaks, Beats, Experimental, World, Afro Beats and in general anything that sounds good.

With Camabuca the sound is polivalent. From Hip-hop freshly served with hot funk. Especially this mix is very hot.
We love "Ya Ya" by Bullfrog and Kid Koala a Canadian DJ and turntablist living in Montréal. San is a qualified primary school teacher. He is signed to the British label Ninja Tune, tours with the band Bullfrog and is a member of Deltron 3030, Gorillaz and Lovage.

Also the tune "Bluebird" is One Self is a beauty. My favourite track of this mix is surely "Won't you be my Baby, Baby" by Leila. Moving from a supporting keyboard role with Björk and Galliano to put out her own album on Aphex Twin's Rephlex Records, Leila is the rare female electronica songwriter who doesn't sing, choosing instead to use vocals from friends. Born in Iran, she spent part of her childhood there but was forced to flee to London with her family. She became interested in DJing as well as keyboards, and left college to play with Björk on her first album, 1994's Debut. Leila graduated to sound engineer for the second Björk LP, and began setting up her own home studio.

Another candy is L.A. Carnival with "Pose a Question (We'd like to)".
A power funky killer by Arno Lucas, Leslie Smith, Lester Abrams, Percy Marion, Rick Chudacoff.

Thanks Camabuca for those lovely tunes, everything sounds bloody fresh.
Michel from Funkologie

Playlist may follow.
RELATED LINKS: