Guest Mix by Rafa Rico Sanchez, Spain.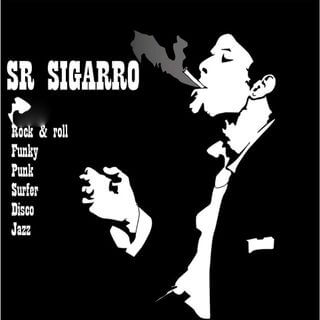 Rafa Rico Sanchez
Selector musical, Connaiseur of good taste.
Absolutely great taste in all genres of music. DJ and lover of nice musical pearls.
Check also his Rock mixes or "my 45's bag there is something of soul".
You will have a good time.

The selection has many highlights between mainly new bands and great classics. The fabulous "Get the funk Mr.Trump" by Funkdacion starts the mix. The band from Granada is one of the most veteran groups in Funk & Soul sound in Spain. "How Strong is yout Booty" of Mako & Mr.Bristo is a revelation for us.
"Cressy St.Breakdown" by Cookin' on 3 Burners is a killer. "It's your thing" of Shirley Scott & The Soul Saxes or Solomon Burke's Adaption of Maggie's Farm are makin this mix fresh and listenable over and over again. Graçias for this mix Rafa.
Michel from Funkologie
Get the Funk Mr.Trump – Funkdacion
Rhythm – Funkallisto
Funky 69 – Alvin Cash
Who's the King – Joseph Henry
Soulville Bordeaux (Live) – Shaolin Temple Defenders
Cressy St.Breakdown – Cookin' on 3 Burners
Panama City – Quantic Soul Orchestra
Good times – Havana Maestros feat. Chic
How Strong is yout Booty – Mako & Mr.Bristo
It's your thing – Shirley Scott & The Soul Saxes
Need your Love – Curtis Harding
The Happy Blues (Let me in your life) – Aretha Franklin
Gotta get Funky – Doctorfunk
Maggie's Farm – Solomon Burke
Prime Minister – London Afrobeat Collective
Breathe and Stop (The Revenge Redd Version) – Q-Tip