Guest Mix by Dr. Strangelove, Berlin, Germany.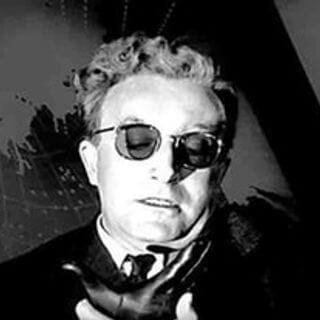 Dr. Strangelove
The Doctor is a music collector since the eighties, occasional DJ.
His ear for beauties is amazing.
This Selection is smooth and full of surprises and Jazzy funk tunes.
We love the relaxed and chill sound.
This mix can be listened over and over.
The start already has some cool tunes to offer. "Hogtied" by Chain Reaction from 1977. Available on Bandcamp and surely worth to have an ear. Or an other beautiful track from Messengers Inc. The highlights are coming later with "Ain't my stuff good enough" from Clydie King. King went on to become an in-demand session singer. Along with Merry Clayton, she sang the background vocals on Lynyrd Skynyrd's seminal hit "Sweet Home Alabama".
The rough version of JJ Barnes "Chains Of Love" by Esther Marrow is delirious. The final point is a version of "Feelin' Alright?" written by Dave Mason of the English rock band Traffic. Lulu does sing the tune in a cool way. Thanks Dr. Strangelove for this little piece of soul music.
Michel from Funkologie
Messin' – Seldon Powell
Hogtied – Chain Reaction
If I'd a Club – Messengers Inc.
I'm A Lover Not A Fighter – Michael Jay Coleman
Jubilee with Soul – The Four Tops
Runnin' Out – Gladys Knight & The Pimps
Chains Of Love – Esther Marrow
Ain't my stuff good enough – Clydie King
Bit Of Honey – Live In Maid
Our Generation – Ernie Hines
Them Hot Pants – Lee Sain
Tell me what's on your Mind – Cyril Neville
Hit or Miss – Bo Diddley
Power Play – Etta james
Somebody To Love – Al Wilson
Feelin' Alright – Lulu