Digging deep in your soul. Another funky Funkologie adventure.
This is a collaboration with our Facebook group members. The team consists of Anne McMahon, Guillaume Clémondont, Salim Srour, Tourpas Ioannis, Tito Gonzales Sarango and the Cupatee Selecta Denis Richner and many more!
Many thanks to our crew for their support!

If you like good music join simply the group!
Funkologie – Hot Funk and Soulbeats
Public group · 1087 members
Hi everybody out there…
This group should be a tribute to James Brown, The Isley Brothers, The Meters, George Clinton, Parliament, Funkadelic, Patty…
Fox with the Box…
Texas Roller Coaster Feeling – Little Royal
It was never clear whether the public claims by singer and bandleader Royal Torrence, aka "Little Royal" that he was half brother of the legendary James Brown were true. The artists reportedly shared the same father and were as close as brothers throughout their adult lives. But one thing both singers undoubtedly shared was a vocal talent that drew music lovers to them.

Never Get Enough – Bobby Byrd
Husband of Vicki Anderson. Long time collaborator with James Brown and one of the founders of The Famous Flames. It was actually Byrd who took James Brown into the band and together they made history with a string of hits up to the 1970s. A single from 1972.

Secretary – Betty Wright
Her best known song is the million-selling "Clean Up Woman". Here with a single from 1974.
Nearly at the same as her LP "Danger High Voltage".

Nothing Beats A Failure (But A Try) – The Natural Four
The group began in the mid-'60s, landing their first deal with local label Boola-Boola Records. The group consisted of lead singer Chris James, Allen Richardson, John January, and Al Bowden. In 1971, they did a one-off single for Chess Records, after which Chris James completely overhauled the group. By 1972, Richardson, January, and Bowden were out, replaced by Darryl Cannady, Steve Striplin, and Delmos Whitney. The group then signed with Curtis Mayfield's Curtom label.

You'll Be Glad – B.J. Palmer
From 1975.
Save Us – William Bell
He developed his songwriting career at the legendary S tax label, and would be a guiding force in the evolution of the Stax sound. Many Stax releases in the label's final years were dull soul. But by the standards of the era, "Phases of Reality" from 1973 was an above-average affair that was more diverse than many such efforts of the time. The three songs Bell co-wrote with guitarist Horace.
Get Down With The Feeling – Eddie Fisher
Eddie Fisher worked as Albert King's bandleader before embarking on a solo career. Eddie Fisher's third album "Hot Lunch" was released on the All Platinum label, blending soul, funk, jazz and touches of psychedelia.
Peace Without Love – Ronnie Butler, The Ramblers
Ronnie Butler sings of social justice from the Caribbean point of view on his Marvin Gaye-esque "Peace Without Love".
The Message – Blue Mitchell
Richard Allen "Blue" Mitchell was a jazz, soul, rock and funk trumpeter and composer, recording albums as leader and sideman for Riverside, Mainstream Records and Blue Note. From his beautiful album "The Last Tango=Blues" from 1973.
Mighty Mighty – Jesse Anderson
During his career, Anderson toured with B. B. King, Etta James and Otis Rush.

Teenager – Gianni Dell'Orso, Gianni Oddi
Released as single "Mondo Di Notte Oggi". Two of the great italian producers of the 70's.
More to come on Funkologie!

Soul Vibrations – Dorothy Ashby
Ashby had to overcome many obstacles during the pursuit of her career. As an African American female musician in a male dominated industry, she was at a disadvantage. She turned the harp into a lead instrument, and offered solos that were as tough and memorable as those done by any reed, brass or percussion player.
Week-End – Cox Orange
Danish 70's jazzfunk band. Part of the self-titled album from 1978.
Sport – Lightnin Rod
A former member of the Last Poets, Lightnin' Rod helped pioneer the spoken-rhyme style that would one day become rap. His most renowned album, Hustler's Convention, told the story of an ill-fated ghetto "player" and featured backing instrumentation by Kool & the Gang.
Trust Your Child Pt. 1 – Patrizia & Jimmy
Part of one of the great Number Group compilations.
Right On (To The Street Called Love) – Barbara and Gwen
Soul two-sisters' duo Barbara Livsey and Gwen Livsey.

Fox with the Box – Timmy Thomas
Time to say goodbye to Timmy! We'll miss you…
Thomas is best known for the 1972 chart-topping single "Why Can't We Live Together", he wrote in response to the Vietnam War.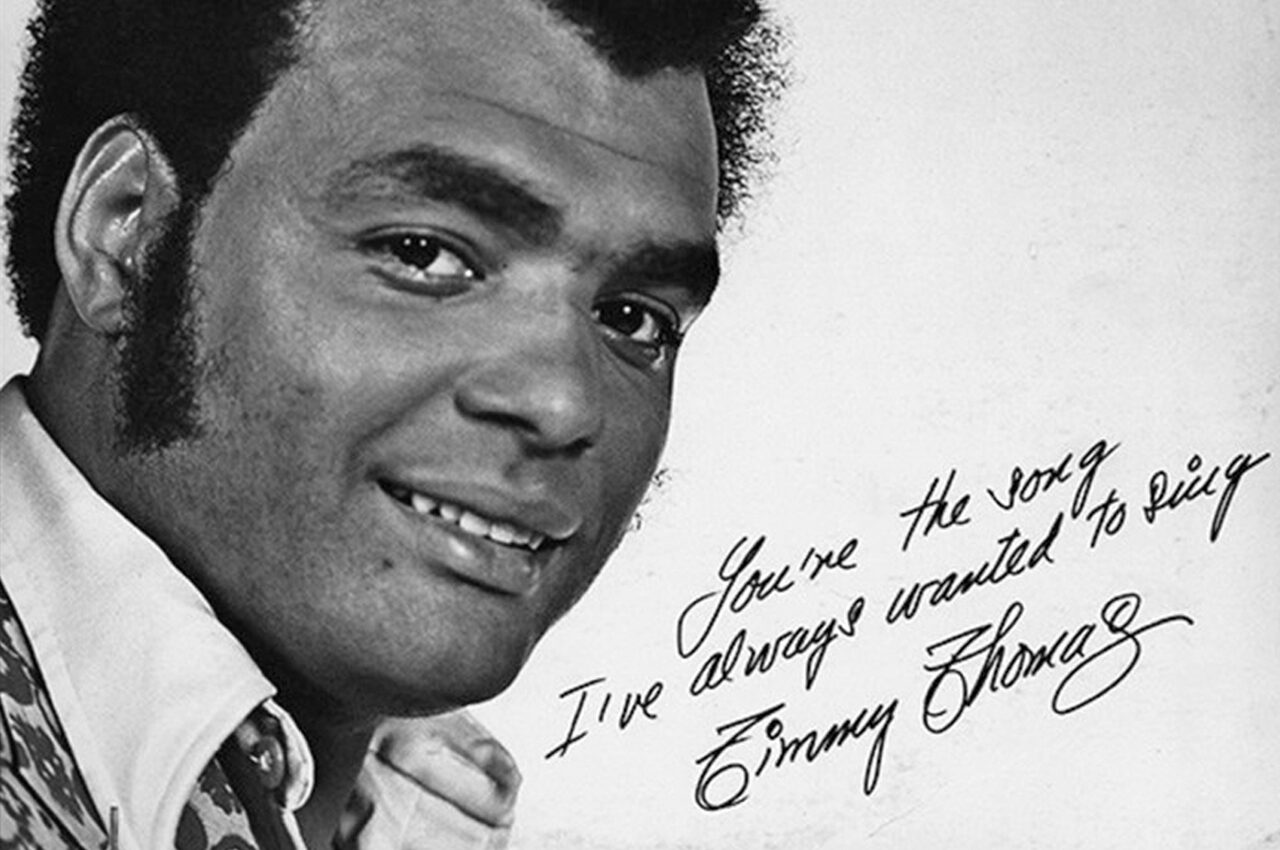 Highway Driver – Randy Pie
Formed by Dicky Tarrach, and mostly originating as ex-members of the pop group The Rattles, they started as the rock 'n' soul band Randy Pie & Family. This album veered towards soul and funk.

Color Us All Gray (I'm Lost) – The Impressions
The Impressions were from Chicago, active from 1958 until 1983, whose repertoire included doo-wop, gospel, r&b, soul, and disco.
I Love You – Angelo Bond
The Majestees were formed in 1966 in Highland Park, Michigan, USA
The Vietnam draft would tear The Majestees apart in 1968 and give band member Angelo Bond fodder for his co-penned hit "Bring the Boys Home" as rendered by Freda Payne in 1971. The "Bondage" from 1975 includes this song.
The World We Live In – McKinley Jackson, The Politicians
Trombone player, songwriter, arranger and producer with the In-house Detroit band for the recordings of the Hot Wax and Invictus labels.
Behind Closed Doors – Chuck Brooks
Was part of the Malaco Records.
C.G.O – The Standing Ovation
From Bill Bagby also know for the Soul and Pepper Single.

Nothing But Tears – Marlena Shaw
A charismatic and versatile jazz vocalist, Marlena Shaw's performances are marked by an artful blend of pop standards and straight-ahead jazz tunes. From her first album "Out Of Different Bags" from 1968.
The Playlist
Texas Roller Coaster Feeling – Little Royal
Never Get Enough – Bobby Byrd
Secretary – Betty Wright
Nothing Beats A Failure (But A Try) – The Natural Four
You'll Be Glad – B.J. Palmer
Save Us – William Bell
Get Down With The Feeling – Eddie Fisher
Peace Without Love – Ronnie Butler, The Ramblers
The Message – Blue Mitchell
Mighty Mighty – Jesse Anderson
Teenager – Gianni Dell'Orso, Gianni Oddi
Soul Vibrations – Dorothy Ashby
Week-End – Cox Orange
Sport – Lightnin Rod
Trust Your Child Pt. 1 – Patrizia & Jimmy
Right On (To The Street Called Love) – Barbara and Gwen
Fox with the Box – Timmy Thomas
Highway Driver – Randy Pie
Color Us All Gray (I'm Lost) – The Impressions
I Love You – Angelo Bond
The World We Live In – McKinley Jackson, The Politicians
Behind Closed Doors – Chuck Brooks
C.G.O – The Standing Ovation
Nothing But Tears – Marlena Shaw
Digging deep in your soul. Another funky adventure. by Funkologie on Mixcloud