A celebration of terrific soundscapes with our magnificent facilitators of the Funkologie Facebook group. To mark the occasion, we are also saying goodbye to the first and best James Bond ever. In 2020 Sean Connery died at the age of 90. Goodbye Sir Connery and thank you.
A collaboration with our Facebook group members. The team consists of Anne McMahon, Guillaume Clémondont, Salim Srour, Tourpas Ioannis and the Cupatee Selecta Denis Richner. Our special guest this time is Andrew Blower, mods music freak and passionate soundtrack aficionado. Many thanks to our crew for their support! Michel from Funkologie

If you like good music join simply the group!
Funkologie – Hot Funk and Soulbeats
Public group · 698 members
Hi everybody out there…
This group should be a tribute to James Brown, The Isley Brothers, The Meters, George Clinton, Parliament, Funkadelic, Patty…
The Silver Thrust
Robi, Tobi und das Fliewatüüt – Ingfried Hoffmann
Ingfried Hoffmann was German jazz organist, pianist, trumpeter, arranger and composer. He has recorded for Columbia, Philips, Polydor, and Verve. He has composed music for German television, including music for the German version of Sesame Street and Robbi, Tobbi und das Fliewatüüt.

Leagueliner – Ray Davies
Ray Davies was a Welsh trumpeter, session musician, and bandleader, active from the 1940s to 1970s. Much of his work featured on the Boosey & Hawkes stock music library, experiencing a surge in popularity during the 1990s lounge revival, and he also frequently conducted the BBC Radio Orchestra, as well as playing for the BBC Big Band.
Ballett – ORF Big Band
The ORF Big Band in Vienna emerged from the former Johannes Fehring Orchestra, which existed until the summer of 1971, and was founded in October 1971 with the collaboration of Johannes Fehring and Erich Kleinschuster as the ORF Radio Big Band. It existed until 1982.

Devil with the Bust – Sound Experience
Sound Experience hailed from Philly via Baltimore under the guidance of Stan Watson and his Philly Groove/Soulville labels. Stan Watson was a man who, along with many other artists/producers of the time, contributed some of the best funk music out of Philly.

Mandrake – Orchestra And Chorus Les Humphries
The Les Humphries Singers was a 1970s musical group formed in Hamburg, Germany in 1969 by the English born Les Humphries, who had been inspired to do his own version of the Edwin Hawkins Singers.
The Les Humphries Singers dissolved at the end of the 1970s, after Humphries had left due to tax liabilities to his English homeland, Alton, Hampshire. The group consisted of a large number of singers of diverse ethnic origin.

Give Me Disco – Raja Zahr
Raja Zahr is a USA-based Lebanese drummer and producer who's also produced the Arab world's first music video

Hot Papaya – DJ TRON
Mike "DJ Tron" Mory is from Basel, Switzerland. Spraying graffity, rapping and scratching was his passion. He produce jewels such as this track to find on Bandcamp. Check it out.

There's a Wrinkle in Our Time – 1984
To find on the super compilation Movements 2.

Willie Chase – J.J. Johnson
By the 1970's, Johnson was so famous in the jazz world that he kept on winning Down Beat polls despite the fact that he was not really actively touring or playing. Willie Dynamite is a 1973 American blaxploitation film directed by Gilbert Moses and starring Roscoe Orman, Diana Sands, Thalmus Rasulala, Joyce Walker, and was released by Universal Pictures.

Not At All – Claudia Lennear
Claudia has worked with many acts including Ike and Tina Turner, Humble Pie and Joe Cocker. She was part of a trio of backup singers for Delaney and Bonnie, that also included Rita Coolidge. Lennear's meetings with Mick Jagger and David Bowie are often cited as inspiration for The Rolling Stones' "Brown Sugar" (1971) and Bowie's "Lady Grinning Soul" (1973).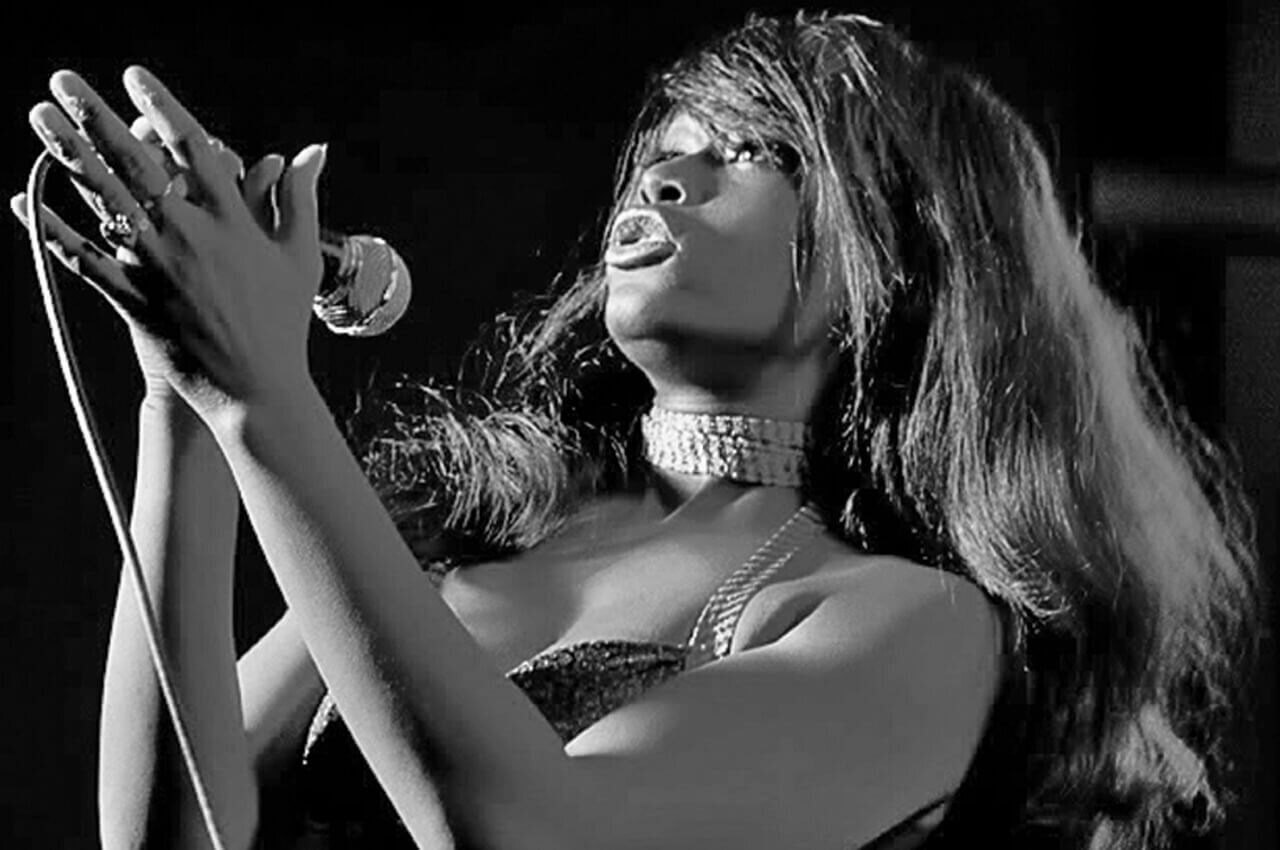 Pop Riviera – Nino Nardini & The Pop Riviera Group
Nino Nardini (real name: Georges Achille Teperin, 1912-1994) was a French musician & electronic pop pioneer. At the very beginning of the Sixties he entered slowly the new born world of Music Library in France, Europe and Uk, recording mostly avant-jazz and be bop blues and drama scores, using preminently uncommon instruments like Harpsichord, Marimba or Electric organ.

Mae West – Ken Moule & The London Jazz Chamber Groups
Moule worked freelance as an arranger, especially with Lionel Bart. He was the musical director for the shows Fings Ain't Wot They Used T'Be (1960–62) and Twang! (1965–66). From 1962 he broadcast regularly with his 15 piece orchestra, entitled Ken Moule and his music.

Moving Target – De Wolfe Music

Funky Music (Is A Part Of Me) – Luther
Before his breakthrough, Vandross was part of a singing quintet in the late '70s, consisting former Shades of Jade members Anthony Hinton and Diane Sumler, Theresa V. Reed, and Christine Wiltshire, also called Luther, signed to Cotillion Records.

I Wouldn't Change A Thing – Johnny Bristol
Worked for Motown from 1959 to 1972 with the top selling acts of the roster like The Supremes, Smokey Robinson etc. He also cut some singles in the early 60's as a duo with Jackey Beavers.

Goldfinger – Sharon Jones & The Dap-Kings
The Dap Kings are made up of musicians from The Soul Providers and The Mighty Imperials, both of which gained recognition for laying the music behind Desco Records' catalogue of funk 45s and LPs. Sharon Jones joins them on vocals. She has been described as "A fire-breathing soul survivor, an old school R&B dynamo, who intoxicates her charges with lickin' stick James Brown style" (Pulse Magazine).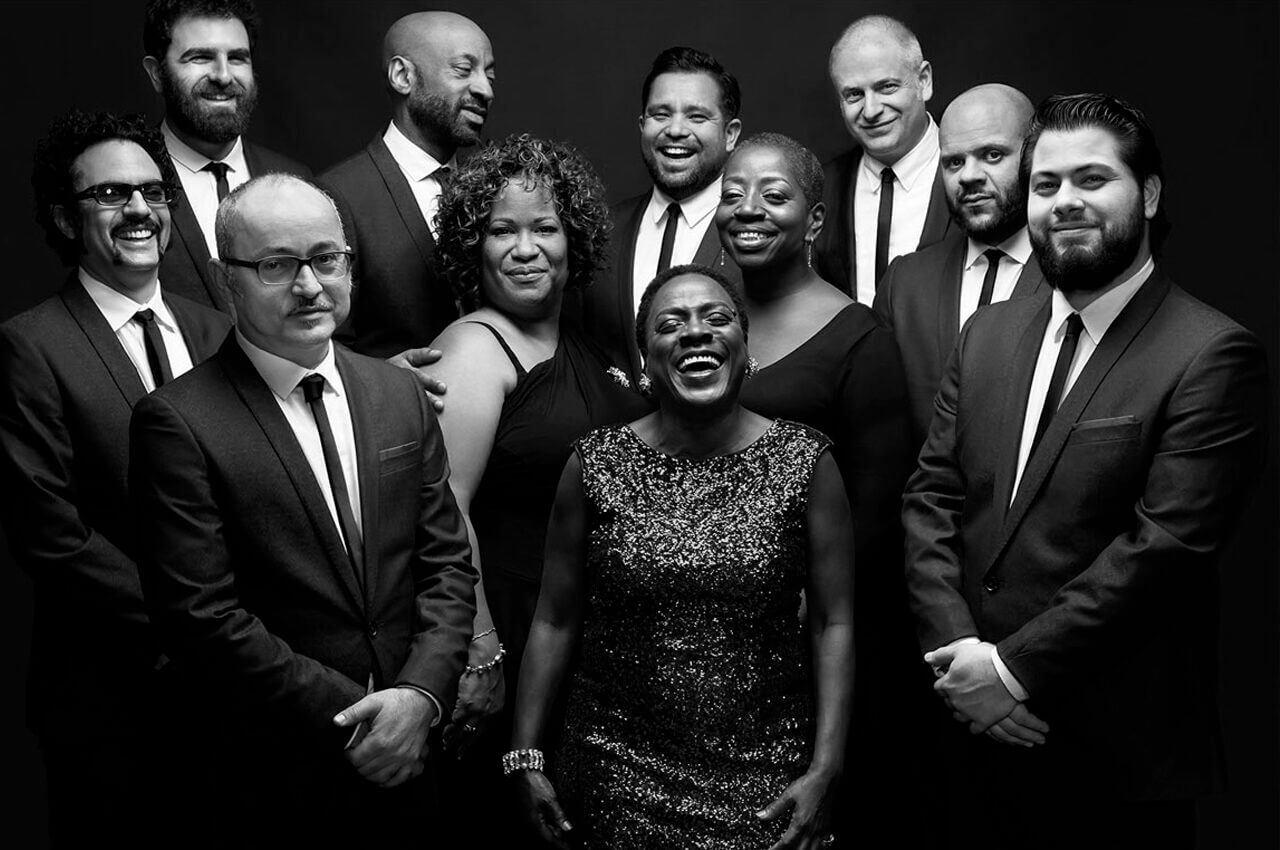 Sunny – Mary Wells
Mary helped to define the emerging sound of Motown in the early 1960s. Along with The Supremes, The Miracles, The Temptations and the Four Tops, Wells was said to have been part of the charge in black music onto radio stations and record shelves of mainstream America.

If You Make One Step – The Mighty Jubilations
A group of young men, former members of The Burdenlifters, sat down and originated a new group, dedicated to the gospel of God.

Toe Hold – Cane And Able
Canadian funk and soul band originally from Montreal.

Nutbush City Limits – Ike & Tina Turner
"Nutbush City Limits" is a semi-autobiographical song written by Tina Turner which commemorates her rural hometown of Nutbush, Tennessee, United States. Originally released as a single on United Artists Records in August 1973, it's one of the last hits that husband-wife R&B duo Ike & Tina Turner released together.
The Playlist
Robi, Tobi und das Fliewatüüt – Ingfried Hoffmann
Leagueliner – Ray Davies
Ballett – ORF Big Band
Devil with the Bust – Sound Experience
Mandrake – Orchestra And Chorus Les Humphries
Give Me Disco – Raja Zahr
Hot Papaya – DJ TRON
There's a Wrinkle in Our Time – 1984
Willie Chase – J.J. Johnson
Not At All – Claudia Lennear
Pop Riviera – Nino Nardini & The Pop Riviera Group
Mae West – Ken Moule & The London Jazz Chamber Groups
Moving Target – De Wolfe Music
Funky Music (Is A Part Of Me) – Luther
I Wouldn't Change A Thing – Johnny Bristol
Goldfinger – Sharon Jones & The Dap-Kings
Sunny – Mary Wells
If You Make One Step – The Mighty Jubilations
Toe Hold – Cane And Able
Nutbush City Limits – Ike & Tina Turner
A celebration of terrific soundscapes with our magnificent facilitators. by Funkologie on Mixcloud