Cool it down with Cupatee Selecta, Switzerland.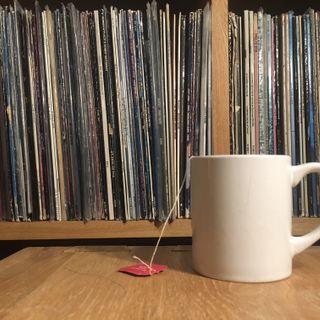 Cupatee Selecta
likes his music well brewed, rich, with a deep and profound flavour.
Enjoy it with a twist of soul, a drop of funk and a spoonful of groove.
Again a killer mix by Denis! Thanks by the way for the hot tips for Record Shops in Lausanne. The mix is freaky and has this B-Movie and narcotic Sound :-)
Some pearls will be presented that I was unfamiliar with.
George Shearing for example. Shearing, blind from birth, began playing the piano at the age of three. The typical George Shearing sound was created by the unison playing of vibraphone, guitar and piano. Shearing was about transposing the big band music of the Swingaera into a smaller instrumentation: The guitar plays the melody in the lower register, the vibraphone an octave above; the piano fills the middle register and plays all the voices. With this one has indeed a quintet edition of the Glenn Miller sound.
The Film Score "Get Carter" by Roy Frederick Budd is amazing and well known but a classic. Get Carter is a 1971 British crime film directed by Mike Hodges and starring Michael Caine and Britt Ekland.
Another killer is the Temptations Version of "Ungena Za Ulimwengu" by Undisputed Truth.
My highlight is from Rocky. "Reflections" by Bill Conti from 1976.
Thanks again Denis for that great discovery.
Michel from Funkologie
Rose Len – Lennie Hibbert
Aquarius – George Shearing
Samba Do Sueno – Cal Tjader
Get Carter – Roy Budd
Ungena Za Ulimwengu (Unite The World) / Friendship Train – The Undisputed Truth
Last Bus From Tupelo – Frankie Newsome
We The People Who Are Darker Than Blue – Curtis Mayfield
Public Enemy #1 – James Brown
Reflections – Bill Conti
Capricorn – Cannonball Adderley
Baby Man – Gene Harris And The Three Sounds
Firebird – Googie René
I'll Work It Out – Vicki Anderson