Drug-infused Wah-Wah Sound and Sexy Music.
Psychodelica and that what shocked and delighted the world.
The Trip
Popcorn…
Psychedelic soul was born in the late '60s, as the chemically altered consciousness and trippy production techniques of psychedelic rock found their way into the soul music of the period. Its receptiveness to rock & roll made it a definite precursor of funk, whose hard-driving rhythms and use of electronics and instrumental effects owed much to the ground broken by psychedelic soul. The music was often state-of-the-art soul at its most celebratory, evoking the heady good times of a new, multifaceted cultural openness.
Dad's A Peregrinator – The Midas Touch
The band consisted of composer, conductor and keyboardist Harry Rabinowitz, composer and guitarist Martin Kershaw, composer, bassist and guitarist Dave Richmond and composer, drummer and percussionist Harold Fisher. From the amazing and unreached "Heavy Group Activity / Light Group Activity" from 1974

Glamour Bubble – Keith Andrew Roberts
Drenched Wah Sound by Keith Andrew Roberts.
Sexual Revolution – Muscle Shoals Horns
American horn section, based in Muscle Shoals, Alabama.
Members: Harrison Calloway (trumpet), Harvey Thompson (saxophone, flute), Charles Rose (trombone), Ronnie Eades (baritone saxophone).

Relax – Asiko
The Nigerian group Asiko, originally out on Gorilla Records. Most of the tracks are quite percussive, with funky wah wah's and a strong horn section, and in general, the sound is very much influenced by american funk. "Take A Trip With Asiko" is from 1977.

La flemme – Ol' Dirty Digger
A DJ based in Hong Konk made this super contribution.

Light My Fire – Erma Franklin
A B-Side from Brunswick Records reissued in 2016.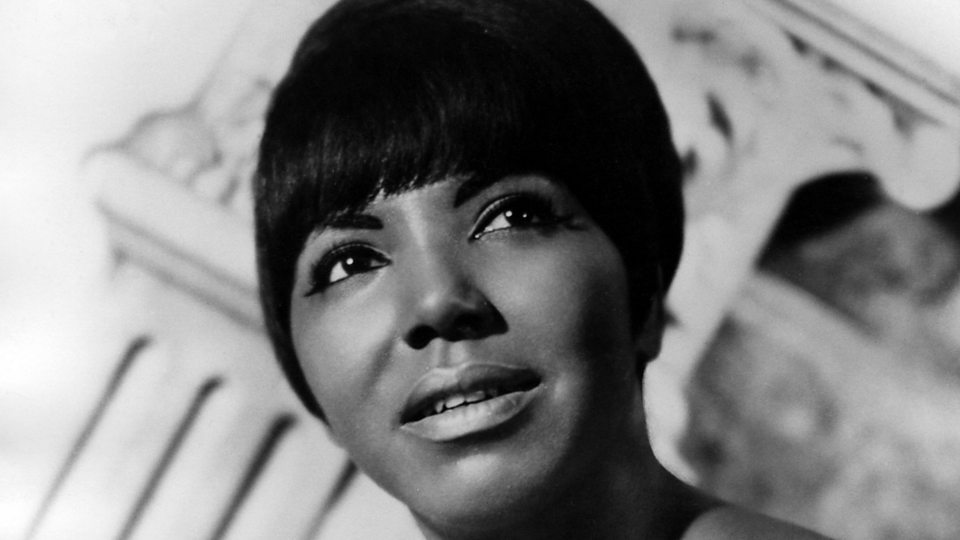 Walk Like a Motherfucker – Ghost Funk Orchestra
Ghost Funk Orchestra are a mystery. Plain and simple. Dirty, soulful production, verbed and fuzzed out guitars, mysterious vocals that feel like a lost score to a Quentin Tarantino film. The brainchild is the one-man producer/musician/arranger Seth Applebaum.

Gone-Gone-Gone – Reginald Wale
Reg Wale was a percussionist. He also wrote library music, much of it for Music De Wolfe.

Crushed Ice – Zbigniew Górny
Górny attended the Music High School until 1968, studied music education at the Poznan Academy of Music until 1973, and then spent two years conducting. Since 1970 he has participated in programmes of the cabaret Tey. In 1973 he became music director of Estrada Poznańska and Teatr Nowy.

Gogo Sitar – Kahuna Kawentzmann
Kahuna Kawentzmann (aka Sebastian Hartmann) has been recording surf music since 1988. The Tiki relation in this whole project, apart from the obvious Exotica based title track, is regarded to Kahuna Kawentzmann's time as a DJ. In those days his Tiki Lounge nights in Hamburg's bars (the Meanie Bar and the Komet), were melting pot style events. With the same wide scope of music that today reflects in Kahuna Kawentzmann's own music.

Acka Raga – Shocking Blue
Shocking Blue was a Dutch rock band formed in The Hague in 1967. The band had a number of psychedelic rock hits throughout the counterculture movements era during the 1960s and early 1970s.

Born Under A Bad Sign – Cream
Eric Clapton: guitar, vocals. Jack Bruce: bass guitar, acoustic guitar, harmonica, vocals, cello, piano, organ. Ginger Baker: drums, percussion, vocals. A Rock Monster.

Popcorn – Ike & Tina Turner
From "Let Me Touch Your Mind" in 1972.

Big Tweed – The Electric Peanut Butter Company
Adrian Quesada & Shawn Lee are two friends who met in Austin, Texas during a SXSW show in 2010. After expressing similar interests in music, this would later develop into The Electric Peanut Butter Co.

Bang Bang (My Baby Shot Me Down) – Monophonics
Raised amid the Bay Area's rich musical culture, Monophonics has proudly carried on the tradition of music native to their hometown, which flourished during the birth of psychedelia.

Lucy In The Sky With Diamonds – The Beatles
Master at work. Lennon's son Julian inspired the song with a nursery school drawing that he called "Lucy – in the sky with diamonds". Shortly before the album's release, speculation arose that the first letter of each of the title nouns intentionally spelled "LSD".

Little Miss Lover – Jimi Hendrix
From the second studio album by the Jimi Hendrix Experience.

In a Gadda Da Vida – Incredible Bongo Band
The Incredible Bongo Band, also known as Michael Viner's Incredible Bongo Band, was a project started in 1972 by Michael Viner, a record artist manager and executive at MGM Records. Viner was called on to supplement the soundtrack to the B-film The Thing With Two Heads. The band's output consisted of upbeat, funky, instrumental music. Many tracks were covers of popular songs of the day characterized by the prominence of bongo drums, conga drums, rock drums and brass.

Bubbles – Wah Wah Watson
Another prolific session guitarist well respected by musicians but generally unknown to the listening public, Melvin Ragin, aka Wah Wah Watson, played on countless sessions. Born in Richmond, Virginia in December 1950, Ragin/Watson moved to Detroit and became a member of the Motown label's legendary studio band known as the Funk Brothers.
Je t'aime moi non plus – Jane Birkin, Serge Gainsbourg
Is a 1967 song written by Serge Gainsbourg for Brigitte Bardot. In 1969, Gainsbourg recorded the best known version with Jane Birkin. The duet reached number one in the UK, and number two in Ireland, but was banned in several countries due to its overtly sexual content. In 1976, Gainsbourg directed Birkin in an erotic film of the same name.

Smiling Faces Sometimes – Rare Earth
The Masterwork of the band. "Ma" is the sixth studio album by the band, released in April 1973. It marks another change because none of the tracks were composed or written by the band. All composing and producing was done by the famous producer Norman Whitfield with a little help from Barrett Strong, a longtime collaborator of Whitfield.
Playlist
Dad's A Peregrinator – The Midas Touch
Glamour Bubble – Keith Andrew Roberts
Sexual Revolution – Muscle Shoals Horns
Relax – Asiko
La flemme – Ol' Dirty Digger
Light My Fire – Erma Franklin
Walk Like a Motherfucker – Ghost Funk Orchestra
Gone-Gone-Gone – Reginald Wale
Crushed Ice – Zbigniew Górny
Gogo Sitar – Kahuna Kawentzmann
Acka Raga – Shocking Blue
Born Under A Bad Sign – Cream
Popcorn – Ike & Tina Turner
Big Tweed – The Electric Peanut Butter Company
Bang Bang (My Baby Shot Me Down) – Monophonics
Lucy In The Sky With Diamonds – The Beatles
Little Miss Lover – Jimi Hendrix
In a Gadda Da Vida – Incredible Bongo Band
Bubbles – Wah Wah Watson
Je t'aime moi non plus – Jane Birkin, Serge Gainsbourg
Smiling Faces Sometimes – Rare Earth
Drug-infused Wah-Wah Sound and Sexy Music. Psychodelica and that what shocked and delighted the world. by Funkologie on Mixcloud