Butterfat skates with the funkiest man alive and a bunch of superstitions…
We Get Lifted
Piamose Trastevere – Funkallisto
Funkallisto is a Rome-based band formed in February 2004. The six original members got together in the heart of the city, Trastevere, giving life to a unique project delivering a high-energy repertoire of Funk, Afrobeat , Latin and dancefloor Jazz.

Step Out – 1619 Bad Ass Band
The 1619 Bad Ass Band were a soul funk aggregation that hailed from New Jersey and played gigs around the tri-state area of New York – New Jersey – Philadelphia in the mid to late 1970's. The band was formed by Khalid Abdul Shalid, who played keyboards and wrote most of the band's material along with bass player Karl Harris. Harris' younger sister Phyllis was the main vocalist with the band.

Butterfat – Leroy Hutson, The Free Spirit Symphony
He was a roommate of Donny Hathaway and co-wrote the 1970 hit "The Ghetto". In 1971 he replaced Curtis Mayfield as The Impressions' lead singer. He left The Impressions in 1973 for a solo career but still stayed with the Curtom label until December 1979.

Breakdown – Parliament
Parliament-Funkadelic (abbreviated as P-Funk) is an American funk music collective of rotating musicians headed by George Clinton, primarily consisting of the individual bands Parliament and Funkadelic, both active since the 1960s. Their distinctive funk style drew on psychedelic culture, outlandish fashion, science-fiction, and surreal humor; it would have an influential effect on subsequent funk, post-punk, hip-hop, and post-disco artists of the 1980s and 1990s, while their collective mythology would help pioneer Afrofuturism.
Funky – The Chambers Brothers
The Chambers Brothers are an American psychedelic soul band, best known for their eleven-minute 1968 hit "Time Has Come Today". The group was part of the wave of new music that integrated American blues and gospel traditions with modern psychedelic and rock elements. Their music has been kept alive through heavy use in film soundtracks. "Funky" was on 45er released in 1971.
Git Up – Brian Auger & Julie Tippetts
Brian Auger is a British fusion and rock organist. Auger is one of the most important fusion organists of popular music. His main instrument is the Hammond organ. In 1965 he founded The Steampacket together with Rod Stewart, Julie Driscoll and John Baldry. After Rod Stewart and John Baldry left the group, Auger founded Trinity with Julie Driscoll. "Git it" is from 1978.
Living Blind – Shoot
Moving to the front, Jim McCarty (The Yardbirds) secured a solid ensemble to flesh out those compositions, with guitarist Dave Greene and drummer Craig Collinge (Manfred Mann) opening it all to improvisational possibilities, yet the enterprise proved to be short-lived. "On The Frontier" is form 1973.

The Wind Cries Mary – Francis Lockwood Trio
French jazz pianist and keyboard player, brother of Didier Lockwood.
The song is taken from a compilation "A Jazz Tribute To Jimi Hendrix".

Sittin On A Mountain – Gotham
"Pass the Butter" was the only release from mid-1970s funk-rock band Gotham, comprised of all-stars John Gatchell, John Eckert and PeeWee Ellis. The album is one of the truest jazz-rock crossovers of its era with uplifting tracks.
Crosstown Traffic – Phil Upchurch
A prominent member of the Chicago Music scene since the early 50s; a well respected teacher and instructor in addition to his performing reputation. His main body of work can be heard on projects by George Benson, Bobby Blue Bland, Natalie Cole, Aretha Franklin, Kenny G, Buddy Guy, John Lee Hooker, Howlin' Wolf, Quincy Jones, Chaka Khan, Earl Klugh, Curtis Mayfield, Muddy Waters, and countless sound tracks and other projects.

Outa-Space – Billy Preston
Preston collaborated with some of the greatest names in the music industry, including The Beatles, The Rolling Stones, The Band, Nat King Cole, Little Richard, Eric Burdon, Ray Charles, George Harrison, Elton John, Eric Clapton, Bob Dylan, Sam Cooke, King Curtis, Sammy Davis Jr., Aretha Franklin and more. He played the Fender Rhodes electric piano and the Hammond organ on the "Get Back" sessions in 1969.

Superstition – Stevie Wonder
Read more on Funkopedia. "Superstition" was released on October 24, 1972, as the lead single from his fifteenth studio album, "Talking Book" (1972). The lyrics describe popular superstitions and their negative effects.

Can't Buy Soul – Hebrew Rogers
A compostion from Preston Eugene Epps playing in coffee shops and working odd jobs. Arthur Laboe, a local disc jockey, signed him to Original Sound Records, which released his single "Bongo Rock" in 1959.

Skate – Dean Parrish
Dean was born Phil Anastasi in Little Italy, New York in 1942. He developed his love of soul music listening to black doo-wop singers at art school and to early Motown. He cut his teeth as a performer at the legendary Peppermint Lounge, a basement club in Manhattan and the Lighthouse Club on 76th and Broadway alongside Jimi Hendrix.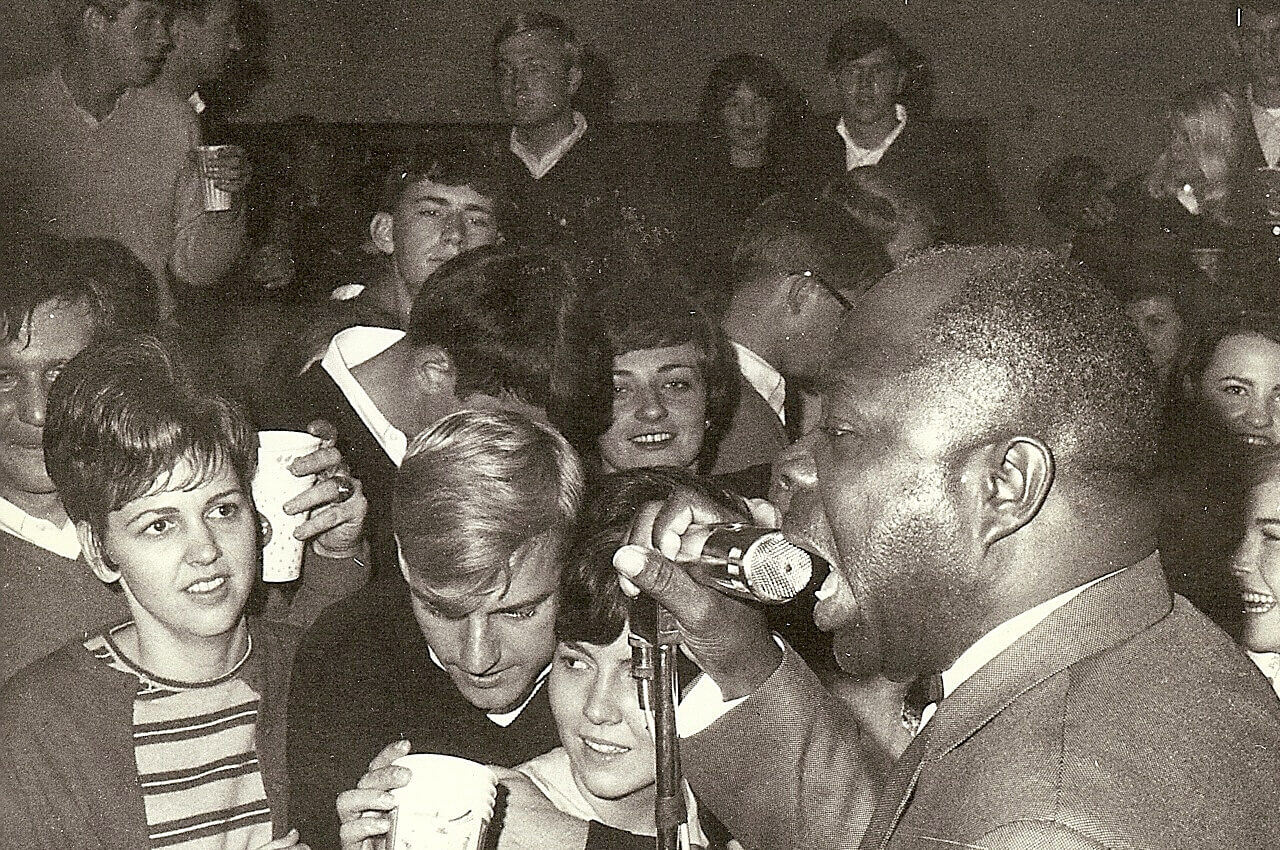 Funkiest Man Alive – Rufus Thomas
He enjoyed his biggest successes while signed to the Stax label during the 1960s and early 1970s. His best known song is probably "Walking The Dog" (1963), later covered by artists such as The Rolling Stones and Aerosmith.
Rufus Thomas is the father of Carla Thomas, Vaneese Thomas and Marvell Thomas.

Hot Funky And Sweaty – The Soul Lifters
Playlist
Piamose Trastevere – Funkallisto
Step Out – 1619 Bad Ass Band
You Better Believe It – The Rhythm Makers
Butterfat – Leroy Hutson, The Free Spirit Symphony
Breakdown – Parliament
Funky – The Chambers Brothers
Git Up – Brian Auger, Julie Tippetts
Living Blind – Shoot
The Wind Cries Mary – Francis Lockwood Trio
Sittin On A Mountain – Gotham
Crosstown Traffic – Phil Upchurch
Outa-Space – Billy Preston
Superstition – Stevie Wonder
Can't Buy Soul – Hebrew Rogers
Skate – Dean Parrish
Funkiest Man Alive – Rufus Thomas
Hot Funky And Sweaty – The Soul Lifters
Butterfat skates with the funkiest man alive and a bunch of superstitions… by Funkologie on Mixcloud
RELATED LINKS:
Quantic Presents The World's Rarest Funk 45s
A Jazz Tribute To Jimi Hendrix