Steppin down on Funkologie's fine soulfood. About ferocious whirlwind of power and energy!
Down and Dirty
Hearsay – The Soul Children
The Soul Children was a group who recorded soul music for Stax Records in the late 1960s and early 1970s. "Hearsay" (1972) crossed over to the Hot 100. The group was formed in 1968 by Isaac Hayes and David Porter of Stax Records in Memphis, Tennessee, after one of the label's top acts, Sam & Dave, left Stax to join the Atlantic label. As leading songwriters and producers for the label, Hayes and Porter put together a vocal group with two male and two female singers, all of whom sang lead on some of the group's recordings. The original members were Norman West, John Colbert (aka J. Blackfoot), Anita Louis, and Shelbra Bennett.
Part Time Lover – Clarence Reid
First Rap Pioneer Clarence Henry Reid also known later by the stage name and alternate persona Blowfly. During the 1960s and 1970s Reid wrote for and produced artists including Betty Wright, Sam & Dave, Gwen McCrae, Jimmy "Bo" Horne, Bobby Byrd, and KC & the Sunshine Band.

When You Find A Fool Bump His Head – Bill Coday
R&B singer who got his start singing in church gospel choirs in Arkansas before incorporating blues into his repertoire and gigging at various juke joints. Eventually landed a recording contract and released several albums.

Leave My Kitten Alone – Reuben Bell
He first recorded, with backing group The Casanovas. The recording has subsequently become regarded as a classic of Southern soul and has featured on several compilation albums. He also wrote songs recorded by Bobby "Blue" Bland and others.

The Grown Folks Thing – OC Tolbert
His nickname "O.C." was given to him by his father, an Alabama preacher, who though he acted like his brother, i.e., Arthur's uncle. He began his career in 1966 and subsequently moved to Detroit, Michigan in 1967 to find fame without much success.
I Need a True Love – Eddie Parker
Eddie Parker was born and raised in Saginaw, MI, regularly traveling to nearby Detroit during the mid-'60s in pursuit of a career in music. There he connected with the songwriting/production team of Jack Ashford (a former percussionist with Motown's legendary session band the Funk Brothers) and Lorraine Chandler.

Just Your Fool – Leon Haywood
An accomplished songwriter and arranger who periodically dented the charts in the 1970's, Haywood never pretended to be an innovator. His hits are cheerful derivations of '70's mid-tempo funk and romantic ballads, usually embellished by smooth string charts.

It Ain't No Fun to Me – Graham Central Station
Graham Central Station is a funk band named after founder Larry Graham (formerly of Sly & the Family Stone). The name is a pun on New York City's Grand Centrin 1974.al Station. From the selftitled Album in 1974.

It Sure Is Good – Fontella Bass
Best known for the 1965 R&B hit "Rescue Me" (which she unsuccessfully sought to be recognised as co-writer). She was the daughter of Martha Bass.

You Don't Love Me – Barbara & The Browns
The group were from Memphis, Tennessee, and originally comprised Barbara Brown with her sisters Roberta, Betty, Maurice, and brothers Walter and Richard writing some of their material. In 1963 they auditioned with Chips Moman. This song is from 1971.
Sweetest Thing in California – Swamp Dogg
From "You Ain't Never Too Old To Boogie" (1976). A cool and uneven number that shows the talent and innovation of Swamp Dogg.
All The Way Down – Etta James
The opener "All the Way Down" perfectly fit the singer's own down-and-out experiences and turned out to be her last to hit the R&B singles chart. Etta James' third album after the Muscle Shoals tour presents a genius makeover to attract white rock fans who had been left awestruck by Janis Joplin. Way before she tore up the audience at Monterey Pop, Joplin had been sneaking into quite a few of her rehearsals.

Too Much Woman (For A Henpecked Man) – Ike & Tina Turner
As husband and wife, Ike & Tina Turner headed up one of the most potent live acts on the R&B circuit during the '60s and early '70s. Guitarist and bandleader Ike kept his ensemble tight and well-drilled while throwing in his own distinctively twangy plucking and Tina hitting the stage, leading some critics to call her the first female singer to embody the true spirit of rock & roll.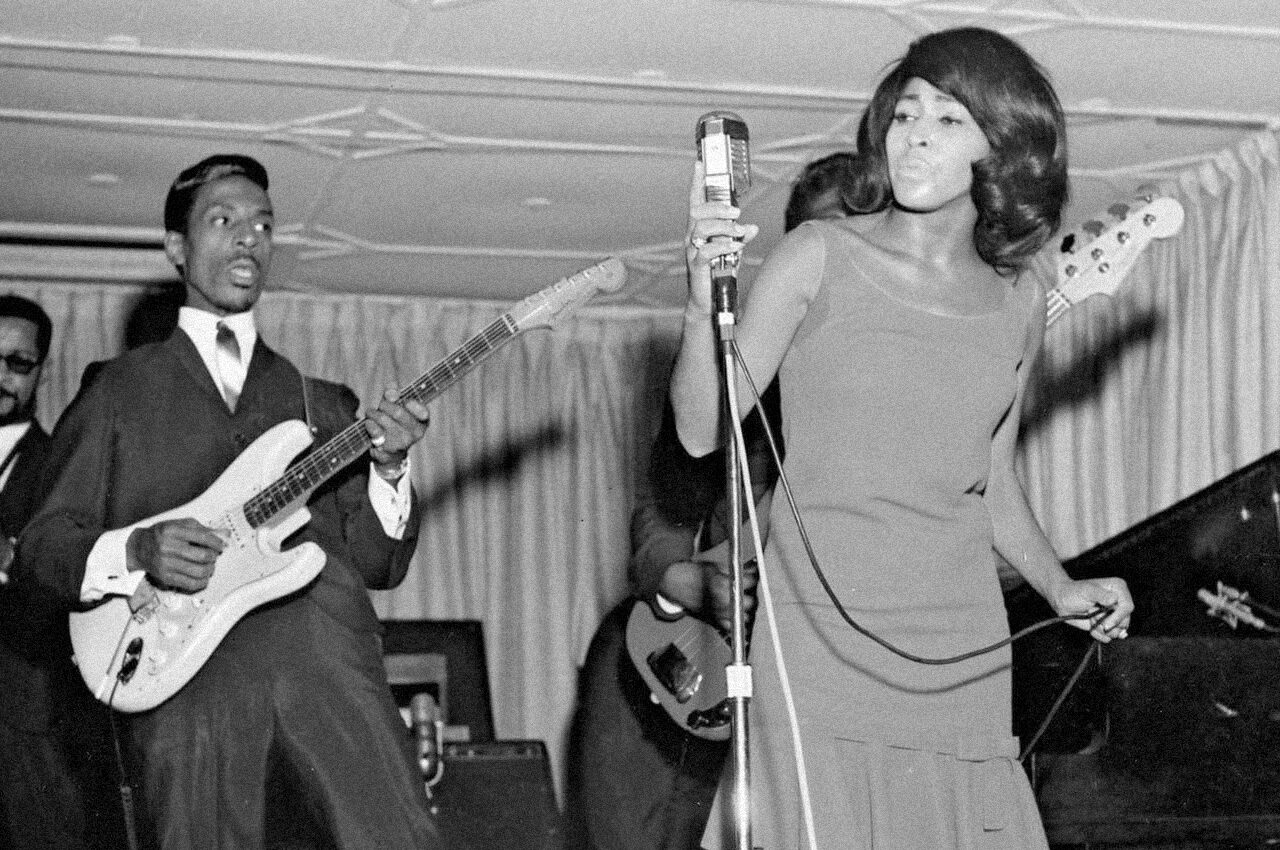 Do Your Thing – Marion Gaines Singers
From the beautiful album "Leaning On The Everlasting Arms" from 1974.

Slow and Easy – Vernon Garrett
Though a traditional soul singer in style, song content, and vocal approach, Vernon Garrett is actually a California-based performer. He has recorded for several labels, without much commercial luck, since the late '60s. From 1967.

Steppin Down – Frederick Knight
Frederick Knight's wrote and produced Anita Ward's across-the-board smash "Ring My Bell" in 1979. "I've Been Lonely for So Long" from 1973. Produced by Knight himself at Sound Of Birmingham, the record is awash in funky rhythms and multi-tracked vocals, a psychedelia-tinged R&B exploration of the many facets of love. Knight wrote or co-wrote over half the songs here, which avoid the generic melodrama.
What You See Is What You Get – Stoney, Meat Loaf
Yes! That Meat Loaf! Not just a rock God! From 1976.

Daddy's Baby – Ted Taylor
Soul-blues singer Ted Taylor unleashed his stratospheric, falsetto-driven voice on a wide variety of material. His gospel heritage never far from the surface.
That's My Girl – Dee Clark
Clark embarked on a solo career in 1957 and over the next four years landed several moderate hits.
Playlist
Hearsay – The Soul Children
Part Time Lover – Clarence Reid
When You Find A Fool Bump His Head – Bill Coday
Leave My Kitten Alone – Reuben Bell
The Grown Folks Thing – OC Tolbert
I Need a True Love – Eddie Parker
Just Your Fool – Leon Haywood
It Ain't No Fun to Me – Graham Central Station
It Sure Is Good – Fontella Bass
You Don't Love Me – Barbara & The Browns
Sweetest Thing in California – Swamp Dogg
All The Way Down – Etta James
Too Much Woman (For A Henpecked Man) – Ike & Tina Turner
Do Your Thing – Marion Gaines Singers
Slow and Easy – Vernon Garrett
Steppin Down – Frederick Knight
What You See Is What You Get – Stoney, Meat Loaf
Daddy's Baby – Ted Taylor
That's My Girl – Dee Clark
Steppin Down on Funkologie's fine soulfood. by Funkologie on Mixcloud
Related Links: