Beautiful melodies that never stop resonating. Soul music in its purest form. Funkologie fine selection.
Right Now, Right Now
Somebody's Always Trying – Ted Taylor
Theodore Austin Taylor was a Soul-blues singer from Louisiana. His voice was markedly changeable and could move across octaves without any problems. To here in this song.

Harlem Shuffle – The Foundations
An R&B song written and originally recorded by the duo Bob & Earl in 1963. Here a really less known version from 1969 by The Foundations, a British soul band, active from 1967 to 1970.

Love Is All Right – Cliff Nobles
Clifford James Nobles was best known for his instrumental hit, "The Horse". "Love Is All Right" is a single from 1968.

Natural Soul Brother – Danny White
Danny's career spanned virtually the whole of the 1960s, but his recorded legacy is quite meagre. Not only was Danny White a great singer, he made all his recordings at excellent facilities.

Save Me – Aretha Franklin
Part of Aretha Franklin's legendary album "I Never Loved A Man The Way I Loved You", the composer credit on this song goes to Franklin with her sister (and backup singer) Carolyn and sax player King Curtis. The song, however, is basically a rewrite of the 1966 track "Help Me" by the R&B singer Ray Sharpe, who wrote the song with Curtis and performed it with the King Curtis Orchestra. Also on that original recording: Jimi Hendrix, who played guitar in Sharpe's band.

It Ain't What You Got – Jimmy Hughes
With an intense, crying vocal style that was perfect for deep soul ballads. Hughes broke away from Hall and recorded an album for Volt before retiring from performing in the mid-'70s.

Come On Sock It to Me – Syl Johnson
"Come on Sock It to Me", his first hit, is highlighted by some fluid bluesy guitar runs that serve to help elevate the material a bit from the crowded late-'60s Southern soul pack.

Steppin' Out – Lionel Robinson
Louisiana music man Traci Borges established his own Knight and the most prolific artist he cut was Lionel Robinson. "Steppin' Out" is one of Funkologie favorites. We love his positive vibe!

Stop This Merry-Go-Round – Bill Brandon
Soul – disco singer Bill Brandon was born in Huntsville and recorded music steeped in deep Southern Soul.
He was signed to Quin Ivy's production company in 1967.

Can't Stop Loving You – Soul Dog
Carl Marshall, US soul / funk singer born in Independence, LA. His first recording was released on Amherst Records in 1976 under the name Soul Dog. He released a second LP credited to Carl Marshall & The S.D.'s (Soul Dogs) in 1980.

Love and Hate in a Different Time – Gabriels
Soul group from Palm Desert, California, consisting of lead singer Jacob Lusk and producers Ari Balouzian and Ryan Hope.

Right Now, Right Now – Al Green
Al Green was the first great soul singer of the '70s and arguably the last great Southern soul singer. With his seductive singles for Hi Records in the early '70s, Green bridged the gap between deep soul and smooth Philadelphia soul. From "Al Green Gets Next To You" in 1971.

Can't See My Way – Erma Franklin
Erma Franklin's musical accomplishments will forever be overshadowed by those of her younger sister Aretha, especially since she recorded very sporadically through the '60s. As a singer in her own right, Franklin is best known for recording the original version of "Piece of My Heart". She signed with Brunswick in 1969 and released her second LP "Soul Sister".

When My Love Hand Comes Down – David Ruffin, Jimmy Ruffin
One of the greatest lead singers the Motown stable ever had, David Ruffin became one of the artistic cornerstones of the Temptations.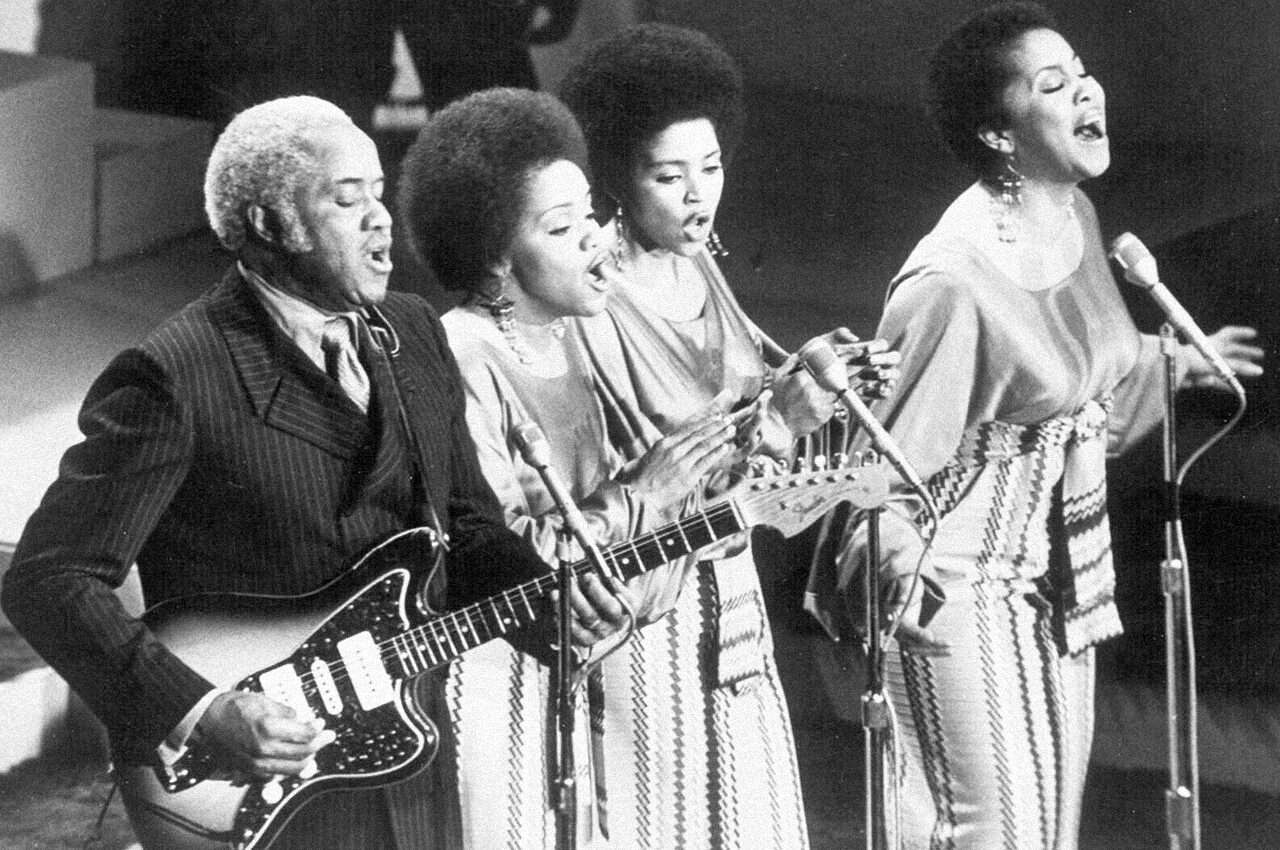 City In The Sky – The Staple Singers
US gospel and R&B group led by guitarist, singer Roebuck Staples and including his daughters Cleotha Staples, Mavis Staples, Yvonne Staples and son Pervis Staples. While signed to Warner Bros. in 1976 to 1978 they went by the name The Staples. "City in the Sky", the final LP that the Staple Singers made with Stax Records, features the same socially conscious lyrics and powerful singing that had become their trademark before the album's 1974 release.
Friendship Train – Rosetta Hightower
Rosetta Jeanette Hightower was an American singer, and the lead singer of the 1960s girl group The Orlons. She was born in Philadelphia. She recorded with Joe Cocker on his "With a Little Help From My Friends" album. The song from 1971 is a social critical song written by the great Barrett Strong and of course Norman Whitfield.

Livin' Life on a Shoestring – Betty Lavette
An R&B diva with a sharp, distinctive vocal style that balances passion, ferocity, and confidence, Bettye LaVette experienced early success before spending years as a cult figure among fans of vintage soul (especially in Europe and the U.K.), only to find a new and appreciative audience in the 2000s. LaVette has a strong, clear voice that can caress or cut deep at will, and while she rarely writes her material, she's a gifted interpreter, giving songs a reading that fills them with her own personality while bringing out unexplored facets of the author's work. For the album "Child of the seventies", LaVette joined forces with producer Brad Shapiro, and in late 1972 found herself signed to the Atlantic Records spinoff Atco, recording what should have been her great breakthrough album at the famed Muscle Shoals Sound Studios.

Right On – Maxine Weldon
One of those endlessly versatile vocalists who eventually earn the tag "song stylist," Maxine Weldon is equally at home singing soul, jazz, or blues, and often blurs the lines between all of them.

Let's Do It Again – Billy Sha-Rae
US soul singer, originally from Uniontown, Pennsylvania. Relocated to Detroit, Michigan around 1967. Recorded several sides for Jack Ashford's Just Productions.

Wake Me Up – George E. Johnson
A song on various sampler. This song has an insanely exciting bass line and a hookline that any rock band would be proud of. A real treasure crossover…
Playlist
Somebody's Always Trying – Ted Taylor
Harlem Shuffle – The Foundations
Love Is All Right – Cliff Nobles
Natural Soul Brother – Danny White
Save Me – Aretha Franklin
It Ain't What You Got – Jimmy Hughes
Come On Sock It to Me – Syl Johnson
Steppin' Out – Lionel Robinson
Stop This Merry-Go-Round – Bill Brandon
Can't Stop Loving You – Soul Dog
Love and Hate in a Different Time – Gabriels
Right Now, Right Now – Al Green
Can't See My Way – Erma Franklin
When My Love Hand Comes Down – David Ruffin, Jimmy Ruffin
City In The Sky – The Staple Singers
Friendship Train – Rosetta Hightower
Livin' Life on a Shoestring – Betty Lavette
Right On – Maxine Weldon
Let's Do It Again – Billy Sha-Rae
Wake Me Up – George E. Johnson