The Funkologie Crew wish you a Merry Christmas and a better New Year with this mix. Take care and thanks for your support. Modern Soul combined with Lebanese Disco and a lot of Afrobeat. Does this work? Take an ear on it.
This is a collaboration with our Facebook group members. The team consists of Anne McMahon, Guillaume Clémondont, Salim Srour, Tourpas Ioannis and the Cupatee Selecta Denis Richner. Our special guest this time is Argiro Giapoutzi, a woman with great taste in soul music. Many thanks to our crew for their support! Michel from Funkologie

If you like good music join simply the group!
Funkologie – Hot Funk and Soulbeats
Public group · 753 members
Hi everybody out there…
This group should be a tribute to James Brown, The Isley Brothers, The Meters, George Clinton, Parliament, Funkadelic, Patty…
The Sugar Canes
Leave – Irina, Jones
This duo serves soul in a small space. An adventurous apparatus of pedals and tubes makes it possible for Jonas Zahnd to be a guitarist and drummer at the same time. The fruit of this is a thoroughly organic music mix, which sometimes whips forward almost inexorably and sometimes staggers irresistibly laid back through the room. And which provides the breeding ground in which Irina Mossi's warm and incredibly soulful voice can flourish unhindered. This combination is especially suitable when there is only a small stage available, but you want to make a big event happen.
Hottest Soul made in Switzerland.

Hey Sugar – Sacha Vee
New Zealand born singer is known for a voice beyond her years. A woman on the rise will keep you doing double takes as you try and work out how such a voice can emerge from this friendly kiwi girl from down under. Her songwriting skills are now sought after for collaborations all over the world.

I Love Every Little Thing About You – Syreeta
Recorded professionally under the single name Syreeta, was an American singer-songwriter, best known for her music during the early 1970s through the early 1980s. Wright's career heights were songs in collaboration with her ex-husband Stevie Wonder and musical artist Billy Preston.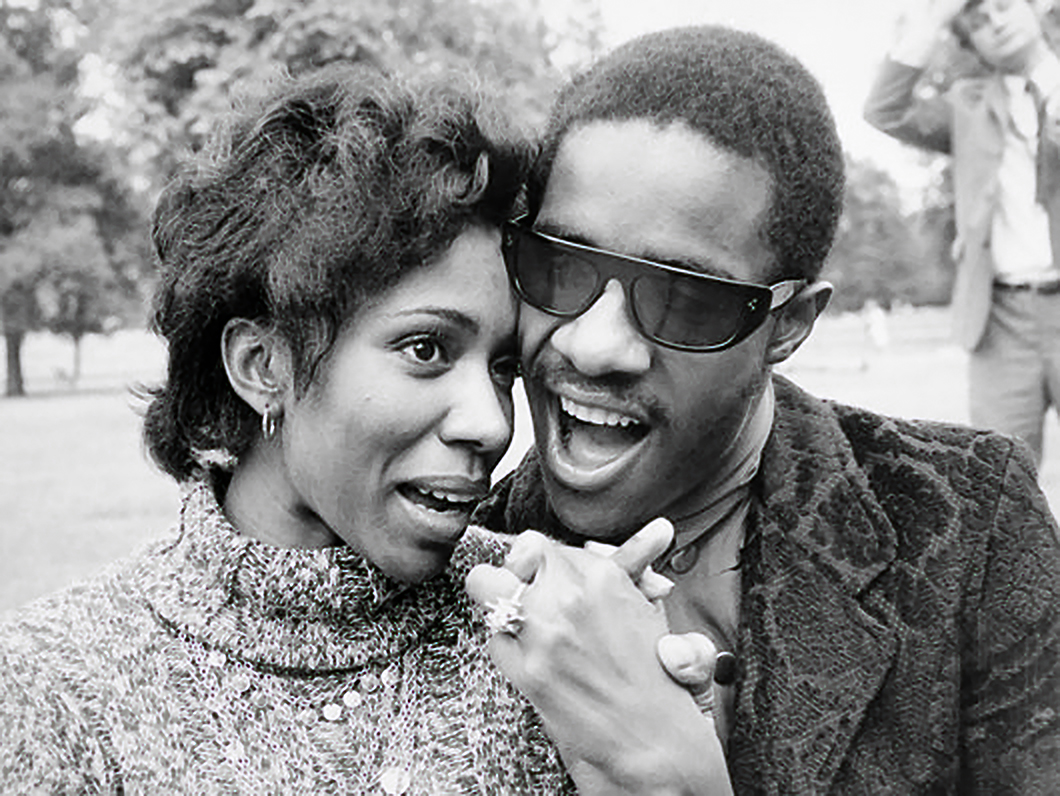 Humankind – Alice Russel
A British soul singer. She grew up in Framlingham, Suffolk. At the age of nine, following in her father and sisters' musical footsteps, Russell began taking lessons on the cello, and sang in choirs, before studying art and music in Brighton from 1994. Russell began making a name for herself in the early 2000s, contributing to recordings by Bah Samba, Quantic, TM Juke, Kushti and Nostalgia 77.

Bold Heart – A. Billi Free, Tensei
A. Billi Free effortlessly slides between the present and the future and between earth and space on her debut album "I Luma". Meaning "in front" in the Samoan language, I Luma centers A. Billi Free's sincere musings on discovery and adventure in her universe over soulful, uplifting, dance-ready jams.
Jazz! – Galliano
Galliano was a London-based acid jazz group that was active between 1988 and 1997.

Miyazya – Addis Black Mamba
Addis Black Mamba explores a music drawn from the sources of ethio-jazz and afro-beat. From the gems of the 60s to pure contemporary grooves, from reinvented memory to unbridled improvisation, Addis Black Mamba appropriates the language of the founders to imagine a protean sound universe.
Locked and Loaded – The Mighty Mocambos
he Mighty Mocambos' album "Showdown" sets another cornerstone in their prolific career as a globally active instrumental funk outfit. German film composer icon Peter Thomas, hiphop godfather Afrika Bambaataa, rap legends Charlie Funk aka Afrika Islan and organ genius Guillaume Metenier all joined the group for their new musical adventure.
Journey Through Time – The Shaolin Afronauts
The Shaolin Afronauts are an Adelaide-based instrumental afrobeat band that is styled after Fela Kuti's Africa 70 band and Sun Ra. Their music incorporates elements of avant-garde jazz, soul and traditional African and Cuban percussive rhythms. Founded in 2008 out of a fascination with Afrobeat and creative improvised music the band began their life as a support for The Transatlantics before branching out to play their own shows.

Moon Cabbage – Polyrhythmics
Seattle's adorned and original hard-driving, modern afro-beat group create syncopated, horn-driven funk played by a crazy tight eight piece band. Polyrhythmics make movement mandatory with their upbeat grooves.

Hezzi Mahremtak – Marwan Rahbani
Marwan Rahbani is a Lebanese composer, writer, film and stage director and producer.
Sha-Na-Na – Rivage
Floridian soul band Rivage recorded just one single and a sole album during their early '80s heyday their album "Sittin' On It" – an ultra-rare affair from 1981 that is here presented for the first time with an alternative photo cover (apparently the band hated the original cover). There's plenty to get the juices flowing across the eight tracks, with our highlights including "Sha-Na-Na".
Good Music – Decosta Boyce
UK soul singer Decosta Boyce cites as his inspirations for his latest album "Electrick Soul". It's an album flowing with banging melodies and funky grooves that just scream summer. Decosta himself wrote all the songs on the album, sung lead vocals, and played guitar and synths throughout.
Big Wheel – Saun & Starr
A super cool Soul duo from New York consisting of Saundra Williams & Starr Duncan Lowe signed by Daptone Records.
Sunshine – Professor Wouassa
Professor Wouassa is furiously creative. With their initial afrobeat imprint, the Lausanne natives broaden their musical palette to explore the sounds of Africa. Another Swiss track.

Mama's Little Breakbeat – Mako & Mr.Bristow
An injection of funky drums, soulful vocals and that extra kick definitely make it alright."Mama's Little Breakbeat", a soul filled track, re-edited and reworked for the B-Boys, is the side that will get those windmills and uprocking going from start to finish.

How Long Shall I Wait – James Lewis Fields
Cicles – Durand Jones & The Indications
Helmed by foil vocalists in Durand Jones and drummer Aaron Frazer, the Indications conjure the dynamism of Jackie Wilson, Curtis Mayfield and the Impressions. This young band of twenty-somethings are students of soul, including guitarist Blake Rhein, who moonlights doing research for The Numero Group. Even with that background, and an aesthetic steeped in the golden, strings-infused dreaminess of early '70s soul, the Indications are planted firmly in the present, with the urgency of this moment in time.

Seven Mile – Will Sessions
Will Sessions have established themselves as one of Detroit's must-see live bands, with a work ethic and a varied musical output that reflects their city's roots. In addition to their own work, the group is known for high-profile collaborations with the likes of Mayer Hawthorne, Eminem and Toots & the Maytals.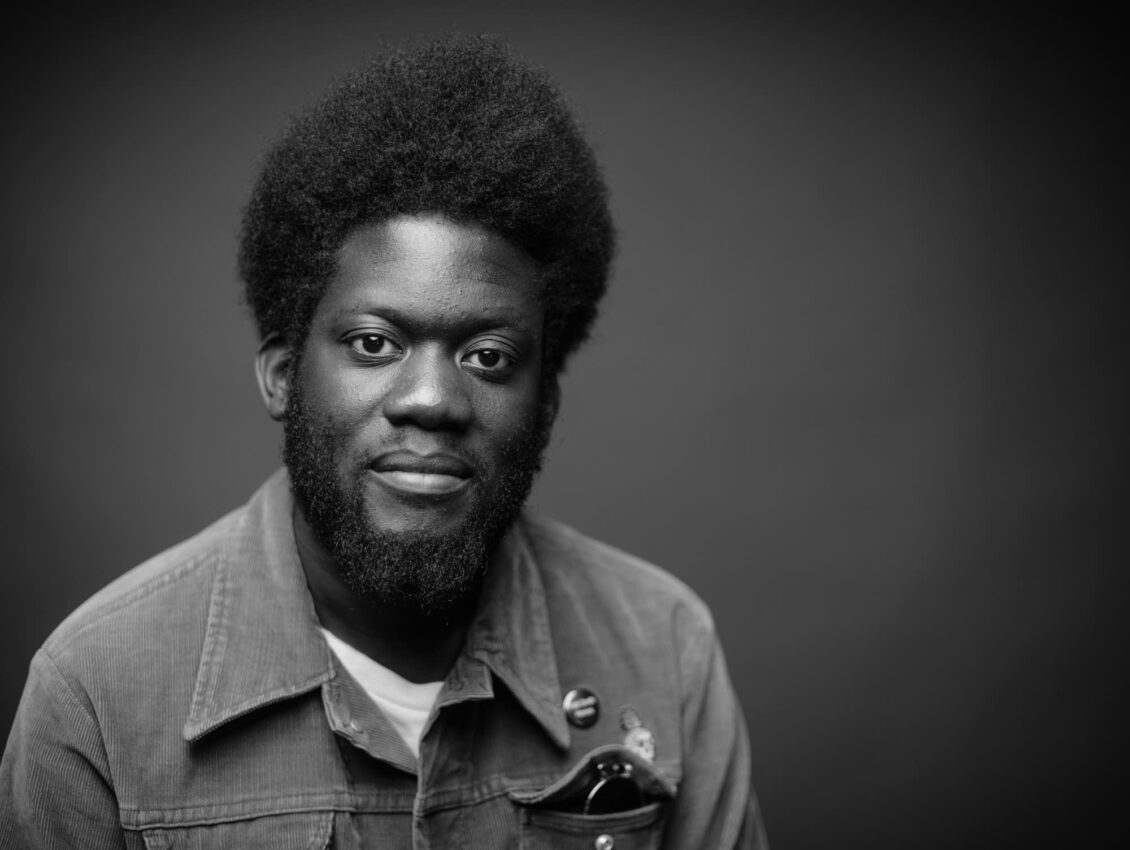 Tell Me A Tale – Michael Kiwanuka
Amazing talent, born and raised in Muswell Hill, London, Kiwanuka is the son of Ugandan parents who escaped the Amin regime. Humble and unassuming, he's the type to duck his head at a compliment, never quite trusting that the proverbial rug isn't about to be pulled out.
Summoning the Monkey God – The Sorcerers
The Monkey God' covers a wide range of influences: Ethiopiques Ethio-Jazz rubs up against European library music of the 60s and 70s. The Sorcerers form the backbone of the ATA Records house band including drummer Joost Hendrickx, Neil Innes (Bass & Guitar) and Pete Williams. Bass clarinets, flutes, and esoteric percussion that sit alongside bass, guitar and drums are essential to The Sorcerers sound providing cinematic textures on top of a solid rhythmic foundation.
The Playlist
Leave – Irina, Jones
Hey Sugar – Sacha Vee
I Love Every Little Thing About You – Syreeta
Humankind – Alice Russel
Bold Heart – A. Billi Free, Tensei
Jazz! – Galliano
Miyazya – Addis Black Mamba
Locked and Loaded – The Mighty Mocambos
Journey Through Time – The Shaolin Afronauts
Moon Cabbage – Polyrhythmics
Hezzi Mahremtak – Marwan Rahbani
Sha-Na-Na – Rivage
Good Music – Decosta Boyce
Big Wheel – Saun & Starr
Sunshine – Professor Wouassa
Mama's Little Breakbeat – Mako & Mr.Bristow
James Lewis Fields – How Long Shall I Wait
Cicles – Durand Jones & The Indications
Seven Mile (Instrumental) – Will Sessions, Amp Fiddler
Tell Me A Tale – Michael Kiwanuka
Summoning the Monkey God – The Sorcerers
Modern Soul combined with Lebanese Disco and a lot of Afrobeat. Does this work? Take an ear on it. by Funkologie on Mixcloud