We were lucky this year, to be part of Johannes Roling's Advent calendar on his beautiful blog. What a good end of a special year.
Thank you Johannes be part of your advent calendar with great friends like Piet, André or Jazzcat.
Lay There & Hate Me – Ben Harper And The Relentless 7
Growing up in the desert, he spent his time as a boy skating with friends. Later, he first worked as a postman and then repaired guitars. Harper began playing guitar at the age of six. He was particularly inspired by Jimi Hendrix and Bob Marley. This wonderful track is from "White Lies For Dark Times Album" from 2009.

Rouse Yourself – JC Brooks & The Uptown Sound
An American indie soul band from Chicago, Illinois, United States. Describing their sound as "post-punk soul. "Rouse Yourself" is a single from 2013.

After You – Beverley Knight
An English recording artist and musical theatre actress who released her debut album, The B-Funk, in 1995. Heavily influenced by American soul music icons such as Sam Cooke and Aretha Franklin, Knight has released eight studio albums to date. Widely labelled as one of Britain's greatest soul singers. "Music City Soul" is the fifth studio album. It was released on 7 May 2007 in the United Kingdom. The album contains the singles "After You" and features Ronnie Wood on a number of tracks.
Hold On – Alabama Shakes
Alabama Shakes is an American blues rock band formed in Athens, Alabama in 2009. The band currently consists of lead singer and guitarist Brittany Howard, guitarist Heath Fogg, bassist Zac Cockrell, and drummer Steve Johnson.

Rita Is Gone – The Marcus King Band
The Marcus King Band is a southern rock/blues band from South Carolina formed in 2013. The band is led by singer, songwriter, and guitarist Marcus King. Raised in Greenville, South Carolina, United States, King was brought up on the blues, playing shows as a pre-teen sideman with his father, the fellow bluesman Marvin King.

Smile – Durand Jones & The Indications

So Caught Up – The Teskey Brothers
The band was formed in 2008 by two brothers, Josh Teskey (vocals) and Sam Teskey (guitar), along with Brendon Love (bass) and Liam Gough (drums). They started by playing in the streets and at parties, then playing larger venues. They were soon attracting attention from record labels. The band began to experience success in 2017.

Find Yourself – Lukas Nelson and Promise of the Real
The band consists of Lukas Nelson (lead vocals, guitar), Anthony LoGerfo (drums, percussion), Corey McCormick (bass guitar, vocals), Logan Metz (keyboards, lap steel, guitar, harmonica, vocals), and Tato Melgar (percussion). Lukas is the son of Willie Nelson, easy to recognise from his voice. This beauty is from 2017's "Lukas Nelson & Promise of the Real".

State Line – The Dip
The Dip is an electrifying nine-piece soul band from Seattle, Washington. Featuring three members of Beat Connection, the band toes the line between crooning soul and hard-driving funk. Featuring crunchy lines from the Honeynut Horns, The Dip is a throwback groove that is sure to get you movin'.

What's On Your Mind – Greyhounds
A retro garage R&B duo out of Austin, Texas, the Greyhounds, comprised of guitarist, singer, and songwriter Andrew Trube and singer, songwriter, and keyboardist Anthony Farrell, have been together in one form or another for some 15 years.

So Damn Fast – Lawrence
Clyde Lawrence and Gracie Lawrence have been writing songs and listening to countless Stevie Wonder, Randy Newman, and Aretha Franklin records together in the living room of their family's New York City apartment since they were little kids. After years of playing together, they officially created Lawrence, an eight-piece soul-pop band comprised of powerhouse musicians who happen to be their best friends from childhood and college. The keyboard-driven rhythm section and tight energetic horns create dynamic arrangements to support Clyde and Gracie's explosive lead vocals and catchy melodies.

My God Has A Telephone – The Flying Stars Of Brooklyn NY, Aaron Frazer
Aaron is actually known as the drummer and golden throat of Durand Jones & The Indications. Now he emerges as a soloist behind the drum kit. The Brooklyn-based, Baltimore-raised songwriter possesses a voice that is indeed unique, sounding both contemporary and timeless, conveying a wide range of emotions and progressive worldviews in the tradition of musical idols like Curtis Mayfield.

Sour Candy – Melt
Melt is seven-piece band based in NYC. Mixing elements of rock, RnB, Funk, Melt's distinctive songwriting style fuses killer hooks with rocking jam sections.

Read Receipts – Kyle Thornton & The Company
Kyle Thornton & The Company is a Boston based "soul-hop" group that aims to bring you a fresh new sound sampling influences from several genres while still remaining grounded in the passionate and honest style that is the blues.

All About You – Kat Wright & the Indomitable Soul Band
Kat Wright is an American blue-eyed soul singer based in Burlington, Vermont. She has regularly toured the Eastern United States, including appearances at the Syracuse Jazz Festival and the Brooklyn Bowl.

Apollo – St. Paul & The Broken Bones
A tight ensemble with a gospel-tinged, retro-soul sound complete with horns and a dynamic lead singer in Paul Janeway, Birmingham, Alabama's St. Paul & the Broken Bones' stirring live shows quickly garnered them a fan following when the band began performing publicly in 2012.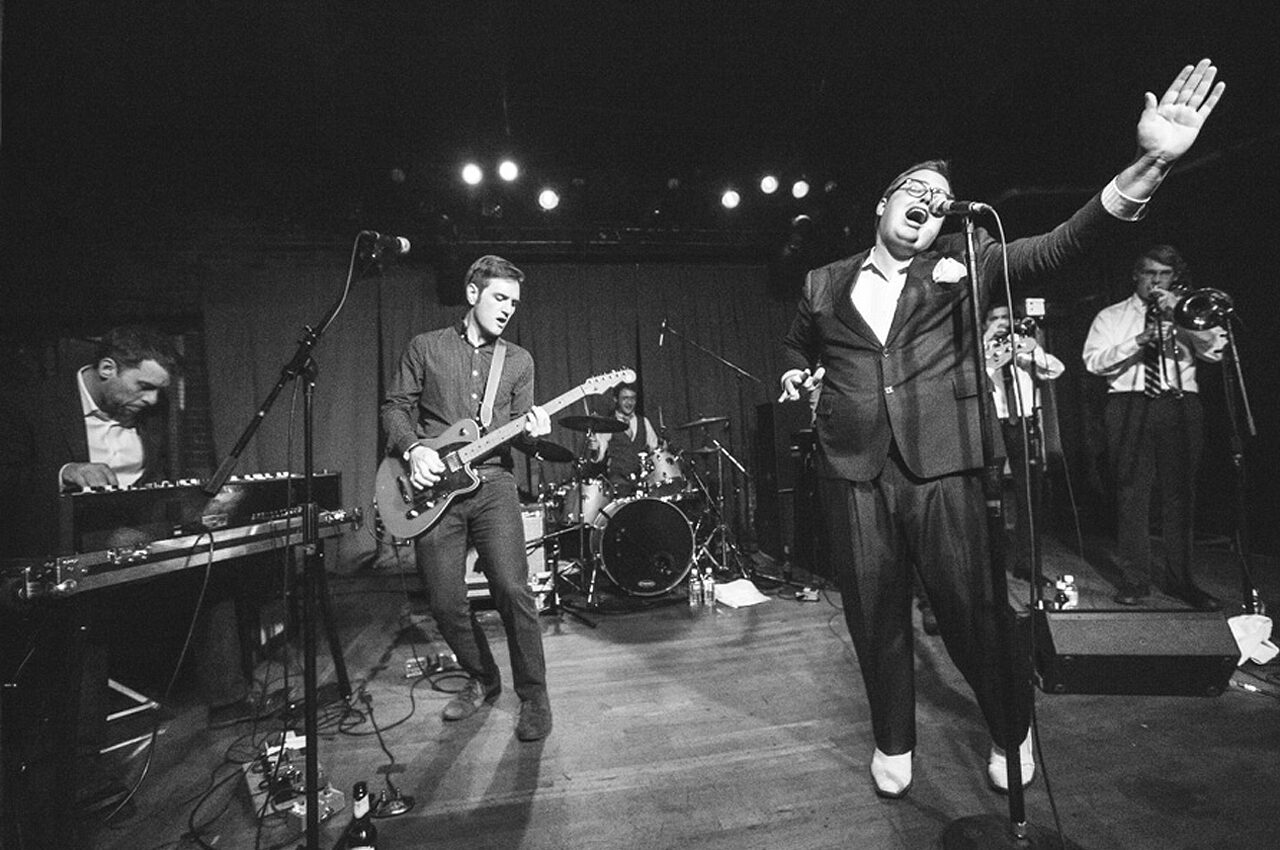 Move By Yourself – Donavon Frankenreiter
Before launching a solo career, Donavon Frankenreiter began his professional life as a surfer. Born in Southern California, he landed a sponsorship with Billabong as a young teenager and moved to Hawaii when he was 14. Donavon Frankeneiter recorded his first record under the friendly auspices of his buddy Jack Johnson's patronage. The self-titled album from 2004 was a quite enjoyable sun-kissed record. The first track "Move by Yourself" is a funky number that made it on my mix.
Playlist
Lay There & Hate Me – Ben Harper And The Relentless 7
Rouse Yourself – JC Brooks & The Uptown Sound
After You – Beverley Knight
Hold On – Alabama Shakes
Rita Is Gone – The Marcus King Band
Smile – Durand Jones & The Indications
So Caught Up – The Teskey Brothers
Find Yourself – Lukas Nelson and Promise of the Real
State Line – The Dip
What's On Your Mind – Greyhounds
So Damn Fast – Lawrence
My God Has A Telephone – The Flying Stars Of Brooklyn NY, Aaron Frazer
Sour Candy – Melt
Read Receipts – Kyle Thornton & The Company
All About You – Kat Wright & the Indomitable Soul Band
Apollo – St. Paul & The Broken Bones
Move By Yourself – Donavon Frankenreiter
We were lucky this year, to be part of Johannes Roling's Advent calendar on his beautiful blog. by Funkologie on Mixcloud
RELATED LINKS: