Hors d'oeuvre, chillouts and a little bit of bossa nova in the footsteps of Bullit.
Blue's Crib
Tension – Rioland, Goldfeder
Bristling with psychedelic, cosmic and curiously Balearic oddities hand-picked from the depths of their vast record collections, Magik Sunrise is, if anything, even more inspired that its predecessor.
Slim Pickings – Izo FitzRoy
With a rare combination of powerful vocals, honest song writing and dynamic live performances, Izo FitzRoy's music is a unique and captivating blend of soul, gospel and blues.

Serrado – Djavan
Born into a poor family in Maceió, Djavan formed the group Luz, Som, Dimensão (LSD – "Light, Sound, Dimension"), playing Beatles' singles. In 1973, Djavan moved to Rio de Janeiro and started singing in local nightclubs. After competing in several festivals, he gained huge attention.
"Serrado" is from 1978.

L'ombre et la lumiere – Coralie Clément
Clément was born into a family of musicians, her father a clarinetist, and studied the violin from the age of six but later quit. Her brother, Benjamin Biolay, also a singer, has written for Henri Salvador and wrote and produced her own debut, as well as its follow-up. Among her claimed inspirations are Françoise Hardy, Jane Birkin and Serge Gainsbourg. She recorded her first album while studying history at university.
Queen Of The Night – Maggie Bell
Bell's identity is unique on much of the material, but a couple of tunes have her paying tribute to some of her sisters. The title track, "Queen of the Night" is drenched in gorgeous harmonies by the Sweet Inspirations and is pure Genya Ravan, but conversely, the cover of "A Woman Left Lonely" embraced totally by Janis Joplin on Pearl, is a sweet vocal and totally alien to how Joplin ripped the song to shreds so wonderfully. It works on an entirely different level on Queen of the Night — Bell's voice is an instrument that slips into different styles on a moment's notice.

Home Is Where the Hatred Is – Esther Phillips
Esther Phillips was perhaps too versatile for her own good, at least commercially speaking; while she was adept at singing blues, early R&B, gritty soul, jazz, straight-up pop, disco, and even country, her record companies often lacked a clear idea of how to market her, which prevented her from reaching as wide an audience as she otherwise might have.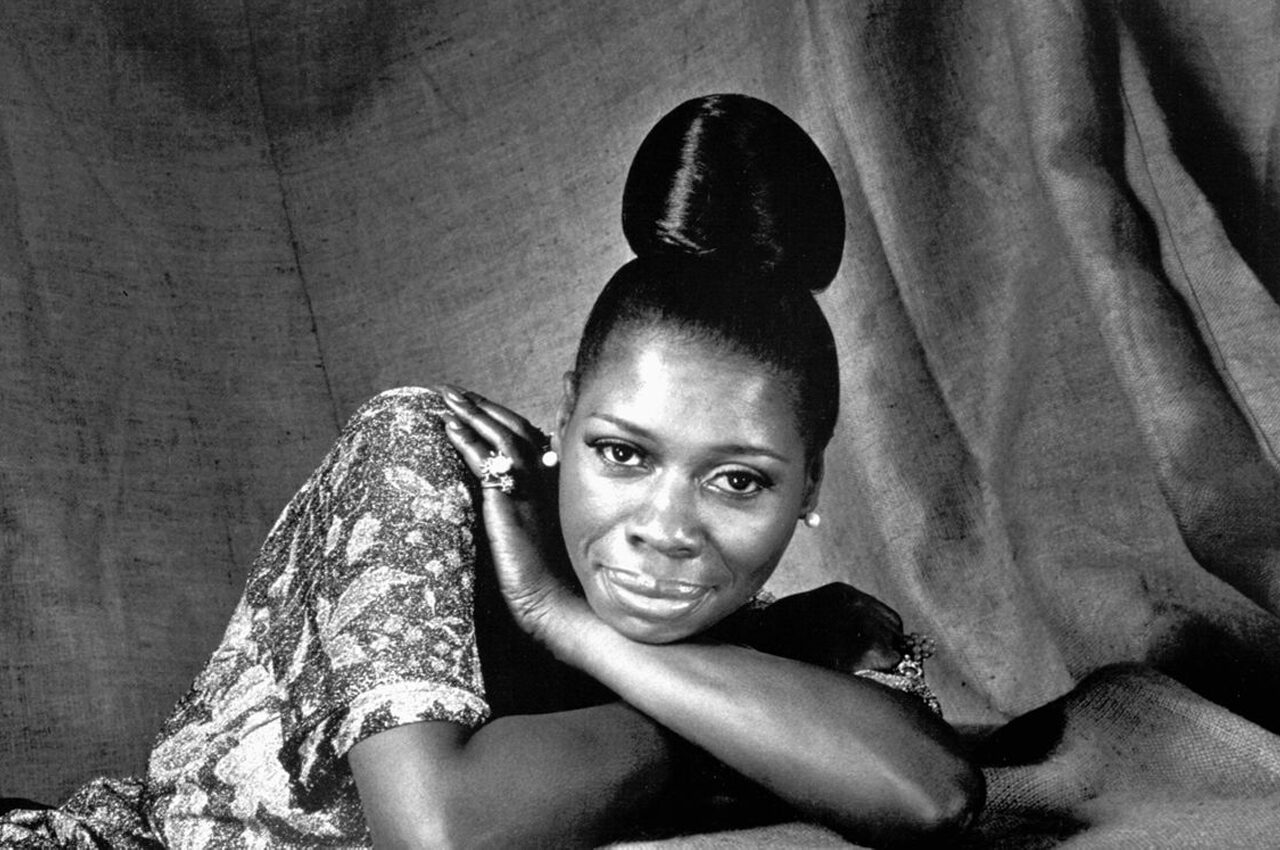 Tired of Being Alone – Al Jarreau
The only vocalist in history to net Grammy Awards in three different categories (jazz, pop, and R&B), Al Jarreau was a virtuoso performer who balanced smooth lyricism with his own innovative brand of vocalese. Initially emerging in the late '60s, Jarreau drew audiences with his dynamic blend of jazz balladry and vocalese. By the '70s, he had caught the industry's attention and delivered a series of highly acclaimed crossover albums

Rome – Dojo Cuts
Formed late in 2008, it didn't take long for six piece band to become Australia's hottest heavy funk unit. The band combine crisp, tight, funky instrumentals with some killer vocals by the delectable Roxie Ray that are in equal parts power and grit. Inspired by the sounds of the 60s and 70s, combined with elements of modern funk, Dojo Cuts create timeless, classic feel-good music.

Then There's You – Saskwatch
Having earned a reputation as one of Melbourne's most electrifying live acts, 9-piece band Saskwatch have taken their unique music to some of the Australia's biggest and best festivals, including Bluesfest, Meredith and Falls.

Ladies – Lee Fields, The Expressions
It was ever since the 1960's, when he was a teenager in North Carolina sweating it out on juke joint stages, crumpled dollars hailing at his feet. It continues now that the living legend is in his late sixties, ushering in the most successful and fruitful period of his career.

I Keep Forgettin' (Every Time You're Near) – Michael McDonald
Michael McDonald, singer-songwriter, keyboardist, and record producer known for his distinctive, soulful voice and as a member of the bands The Doobie Brothers and Steely Dan. McDonald wrote and sang several hit singles with The Doobie Brothers. McDonald has also performed as a prominent backing vocalist on numerous recordings by artists including Steely Dan, Christopher Cross and Kenny Loggins. He is considered an influential figure in the development of the yacht rock genre.

The World (Is Going Up in Flames) – Charles Bradley, Menahan Street Band
Charles Bradley grew up in poverty in the Brooklyn district of New York. He learned the profession of cook in Bar Harbor in the state of Maine. Later he became a chef in a psychiatric hospital in Wassaic, New York. He spent the next 17 years as a chef in California and, in addition to his work on a small scale, appeared as a singer in various bands. In local clubs in Brooklyn he performed under the name Black Velvet in a James Brown tribute show. There he was discovered by an employee of the small record label Daptone Records, which specializes in retro soul.
Groupie (Superstar) – Delaney & Bonnie
"Superstar" is a 1969 song written by Bonnie Bramlett and Leon Russell with a songwriting credit also given to Delaney Bramlett that has been a hit for many artists in different genres and interpretations in the years since; the best-known versions are by the Carpenters in 1971 and by Luther Vandross in 1983.

The Recluse – Cymande
Cymande is a British funk group that was originally active in the early 1970s. The band name derives from a calypso word for "dove", which symbolises peace and love; it is also the title of one of their best-known songs. With a membership deriving from several Caribbean nations, Cymande were noted for an eclectic mix of funk, soul, reggae, rock, African music, calypso and jazz.

Blue's Crib – Isaac Hayes
From smouldering Stax Records innovator to Blaxploitation big gun to unlikely South Park icon, Isaac has spun out his legendary career as stylishly as he's spun out countless cover versions. As a prolific in-house songwriter and session musician at Memphis' aforementioned soul powerhouse, he was well placed to make the transition from backroom boy to pioneering artist. In contrast to the usual singles plus filler of the average 60s soul album, Hayes specialised in audaciously extended, lavishly orchestrated covers, often featuring breathy monologues on the trials of romance.

Move on Up – The Dynamics
The Dynamics is a band from Lyon, France. The elements of soul, funk and reggae are combined, resulting in unusual cover versions of Led Zeppelin, White Stripes or in this case by Curtis Mayfield.

Living In Denial – Michael Kiwanuka
Amazing talent, born and raised in Muswell Hill, London, Kiwanuka is the son of Ugandan parents who escaped the Amin regime. Humble and unassuming, he's the type to duck his head at a compliment, never quite trusting that the proverbial rug isn't about to be pulled out.

Welcome To My World – Curtis Harding
In performances, his vocals lead soul music fused with such influences as gospel music, blues, and rock, and psychedelia. The offspring of a mother who sang gospel, and a retired veteran, he traveled all over the country as a child, singing alongside his parents, learning that music was in fact the great communicator.
Darkest Light – Lafayette Afro Rock Band
The group was formed in Long Island, NY as the Bobby Boyd Congress; deciding America was already overloaded with funk acts, in 1971 they relocated to France, but when frontman Bobby Boyd returned stateside the remaining members renamed themselves Ice became the house session band at producer Pierre Jaubert's Parisound studio. Regularly performing live in Paris' Barbès district – an area made up primarily of African immigrants – the driving funk of Ice became increasingly influenced by African rhythms and textures.
Playlist
Tension – Rioland, Goldfeder
Slim Pickings – Izo FitzRoy
Serrado – Djavan
L'ombre et la lumiere – Coralie Clément
Queen Of The Night – Maggie Bell
Home Is Where the Hatred Is – Esther Phillips
Tired Of Being Alone – Al Jarreau
Rome – Dojo Cuts
Then There's You – Saskwatch
Ladies – Lee Fields, The Expressions
I Keep Forgettin' (Every Time You're Near) – Michael McDonald
The World (Is Going Up in Flames) – Charles Bradley, Menahan Street Band
Groupie (Superstar) – Delaney & Bonnie
The Recluse – Cymande
Blue's Crib – Isaac Hayes
Move on Up – The Dynamics
Living In Denial – Michael Kiwanuka
Welcome To My World – Curtis Harding
Darkest Light – Lafayette Afro Rock Band
Hors d'oeuvre, chillouts and a little bit of bossa nova in the footsteps of Bullit. by Funkologie on Mixcloud