Instant Groove and Top Soul Shots, ready for you…
This is a collaboration with our Facebook group members. The team consists of Anne McMahon, Guillaume Clémondont, Salim Srour, Tourpas Ioannis, Tito Gonzales Sarango and the Cupatee Selecta Denis Richner.
This time with our special guest Roland Lackner, a huge expert on funk music!
Many thanks to our crew for their support! Michel from Funkologie

If you like good music join simply the group!
Funkologie – Hot Funk and Soulbeats
Public group · 846 members
Hi everybody out there…
This group should be a tribute to James Brown, The Isley Brothers, The Meters, George Clinton, Parliament, Funkadelic, Patty…
The Beat…
Groove Out Your Funky Soul – Ferry Ultra, Juliet Edwards
The debut album from veteran DJ/Producer Ferry Ultra, "Ferry Ultra & the Homeless Funkers", provides twelve slices of real deal Soul and Funk sure to satisfy Soul boys and girls across the world. The album kicks off at a blistering pace with a juicy slice of discofied new school Northern Soul aimed squarely at the dance floor

Funky Guitar – TC 1992
An Italian project feat. Corrado Foresti, Luciano Bericchia, Marco Frattini and Roberto Biffi.

Groove With Me – Bernard Allison
Bernard Allison is the youngest of nine children. His father is Luther Allison, a famous blues musician. Bernard played the guitar in one of his fathers´s songs at the age of 13. He was at several blues Festivals with his father.

Rabbit's In The Pea Patch – Maceo Parker
Undoubtedly one of the best known sax players in the history of funk, predominantly through his work with James Brown ("Play, Maceo!"), Maceo Parker has had a spotty recorded solo career. His eighth album as a band leader finds the horn honker expanding his palette by aiming his instrument at smooth jazz and rap.

Hung-Up – Salt
Rediscovered firstly in 2004 and issued as a split then reissued in 2015 and 2016 in its original form. Killer fuzzy funk dynamite, the bands only issue.

Rap It Together/Funky Crawl – The Detroit Sex Machines
An obscure nugget that has been thankfully unearthed and given to the funk Masses, The Detroit Sex Machines are the epitome of underground funk. The group's music was rediscovered in a Michigan area vinyl collection . The song "Rap It Together" wound up on the Ubiquity compilation "Searching for Soul".
Dreams – The Duncan Brothers
To find on the faboulous Panama! 2 (Latin Sounds, Cumbia Tropical & Calypso Funk On The Isthmus 1967-77).

Whole Lotta Love – Chico Arnez
The New Sounds Of (1972) … There are scandalously funky versions of Whole Lotta Love, Aquarius and Fleetwood Mac's Oh Well. Plus a great self-composed opener called Would I. There are some great backing vocals too from Sylvia King from The Ladybirds.

Hot Tamales – Prime Mate
The Prime Mates only released one single 'Hot Tamales'. They were a group of Sansu studio musicians possibly including Allen Toussaint on piano and Art Neville on organ.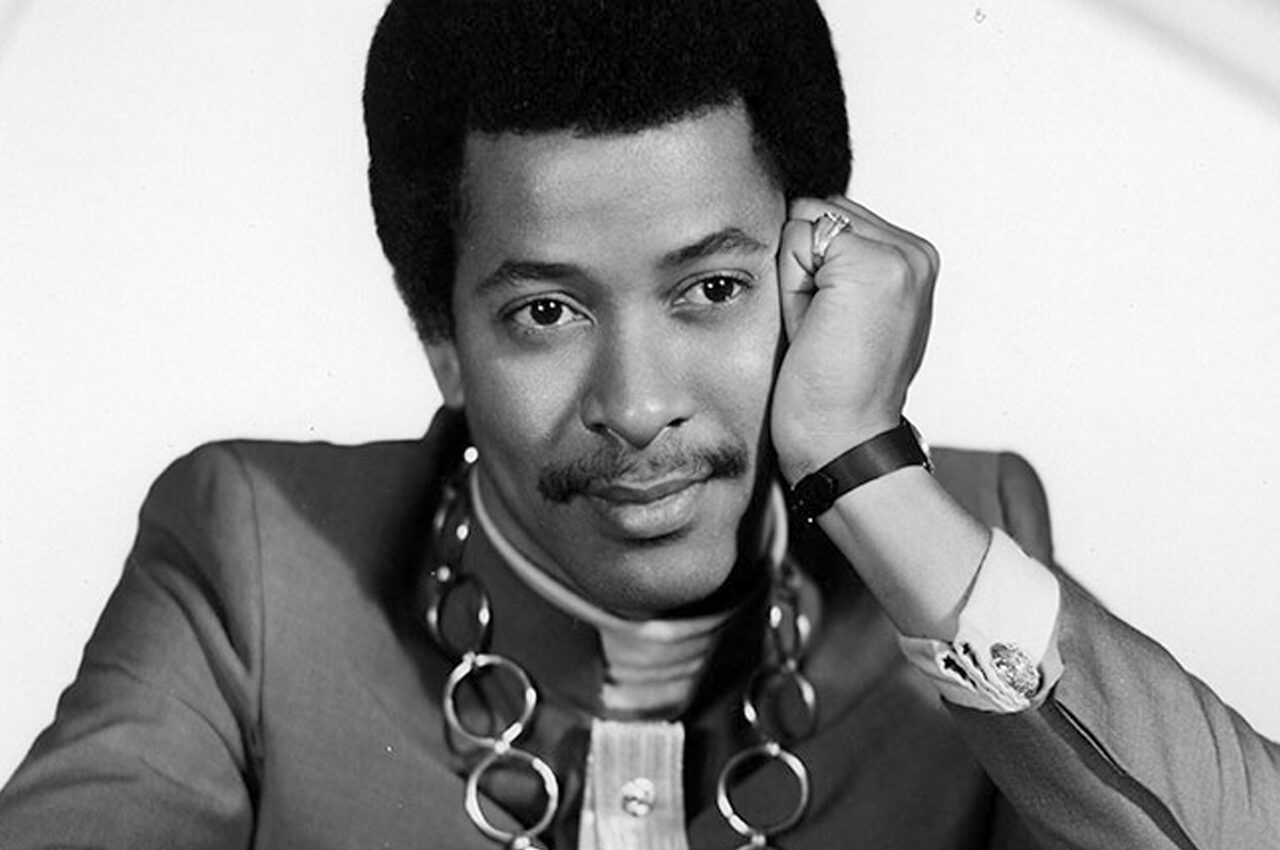 The Beat – Lou Johnson
Lou Johnson was a soul singer and pianist who was active as a recording artist in the 1960s and early 1970s.
"The Beat", from 1971's "With You In Mind" LP is classic funky soul fare. That's no surprise considering it's got Allen Toussaint's masterful hands all over the production credits.

Direct from the Ghetto – Warren Lee
New Orleans rhythm & blues and soul singer and guitarist, born in 1938 in Vacherie, Louisiana.
Again from Allen Toussaint!!!

I'm A Ram – Al Green
"Al Green Gets Next to You" is the 3rd studio album by Al Green, released in 1971 and produced by Willie Mitchell.

Sister Matilda – Stu Gardner
Gardner and his band are undoubtedly gifted players, but his songwriting is pedestrian at best.

Coming On Strong Staying Long – Frankie Newsome

Instant Groove – King Curtis
The album is probably of primary interest due to the presence of Duane Allman at the sessions. Curtis' soulful saxophone had appeared also on Aretha Franklin's albums at the time and the two black stars would record a legendary concert at Fillmore West in 1971, shortly prior Curtis untimely death. Like most of his albums, the band plays hits of the period with the saxophone taking the lead, Duane's guitar is clearly noticeable.
Good News – The Hytones
US soul group from Nashville, TN, related to Robert Holmes, a legendary soul and blues songwriter – producer and Key figure in the Nashville scene.
Mama Keep Your Big Mouth Shut – John Hammond
John Paul Hammond also known as "John Hammond Jr", is a blues singer and guitarist. He usually plays acoustic guitars and dobros and sings in a barrelhouse style. He has had a longstanding friendship with songwriter Tom Waits, and has performed Waits' songs on occasion.

Been A Long Time – Betty Everett
Was a soul singer and pianist, best known for her biggest hit single, the million-selling "Shoop Shoop Song (It's In His Kiss)".

Get Ready – Ella Fitzgerald
Was the most popular female jazz singer in the US for more than half a century. In her lifetime, she won 13 Grammy awards and sold over 40 million albums.

Soul Brother – Dalton
Tunisian band Dalton, a quintet who formed around 1968 when most of the members studied together at the University of Tunis. Active on the local scene, they played music that was heavily influenced by American soul and funk, mixed with regional musical traditions.

Thankful n' Thoughtful – Sly & The Family Stone
Sly and the Family Stone was an American band from San Francisco. Its core line-up was led by singer-songwriter, record producer, and multi-instrumentalist Sly Stone, included Stone's brother and singer/guitarist Freddie Stone, sister and singer/keyboardist Rose Stone, trumpeter Cynthia Robinson, drummer Greg Errico, saxophonist Jerry Martini, and bassist Larry Graham. It was the first major American rock group to have a racially integrated, male and female lineup.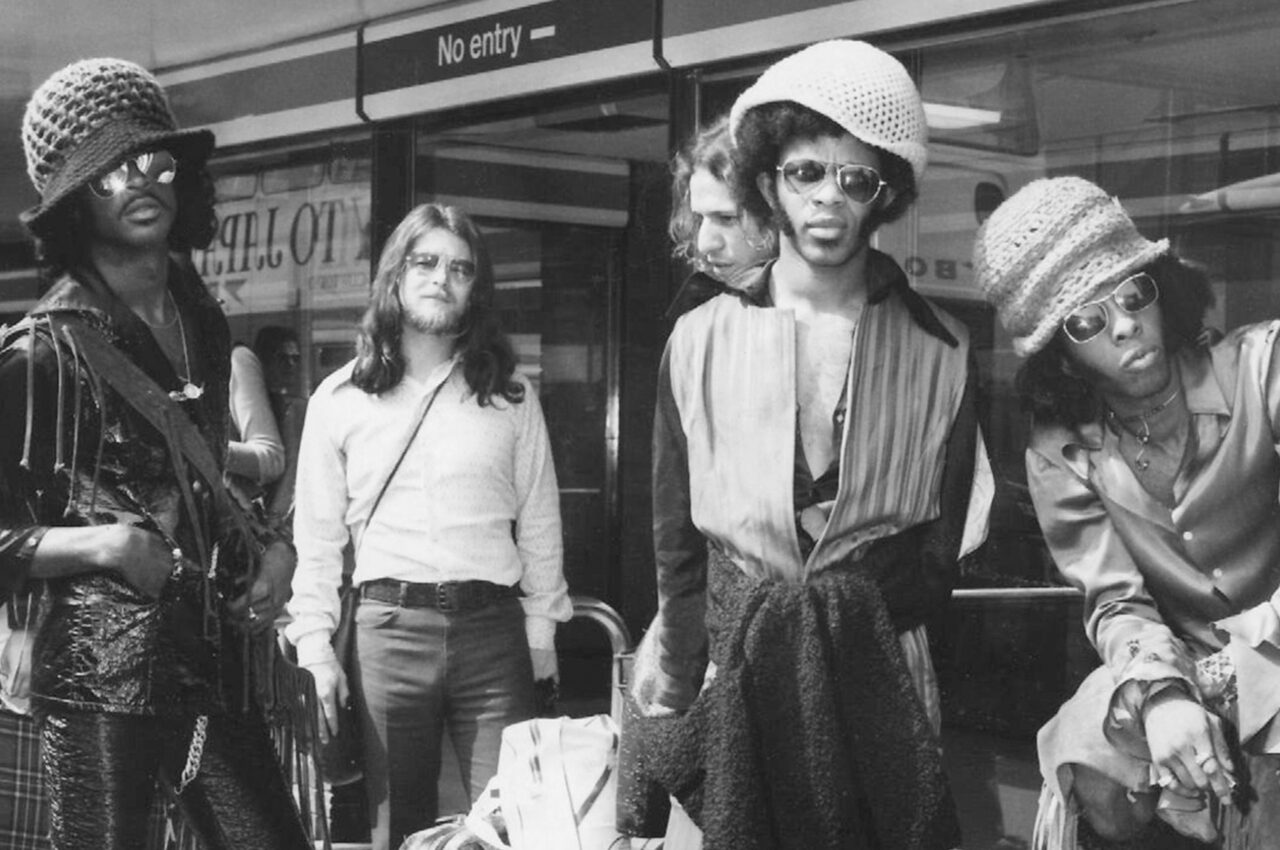 Think About It – Children Of Judah
The Children Of Judah were the brainchild of Barrie K Sharpe from the album "Waiting By The Gates Of Eden" in 1995.
Dahaga – Fatimah Razak
Malay killer funk gem. Fatimah Razak released it as title track on EP, and it's also available on the great collection LP "Dari Suara Life" from 1974.

No Groove Where I Come From – Kutiman
Is a multi-talented artist from Tel Aviv. He is an animator, musician (keyboards, drums, bass and guitar) composer, producer, and a video editor.
The Playlist
Groove Out Your Funky Soul – Ferry Ultra, Juliet Edwards
Funky Guitar – TC 1992
Groove With Me – Bernard Allison
Rabbit's In The Pea Patch – Maceo Parker
Hung-Up – Salt
Rap It Together/Funky Crawl – The Detroit Sex Machines
Dreams – The Duncan Brothers
Whole Lotta Love – Chico Arnez
Hot Tamales – Prime Mate
The Beat – Lou Johnson
Direct from the Ghetto – Warren Lee
I'm A Ram – Al Green
Sister Matilda – Stu Gardner
Coming On Strong Staying Long – Frankie Newsome
Instant Groove – King Curtis
Good News – The Hytones
Mama Keep Your Big Mouth Shut – John Hammond
Been A Long Time – Betty Everett
Get Ready – Ella Fitzgerald
Soul Brother – Dalton
Thankful n' Thoughtful – Sly & The Family Stone
Think About It – Children Of Judah
Dahaga – Fatimah Razak
No Groove Where I Come From – Kutiman
Instant Groove and Top Soul Shots, ready for you…s by Funkologie on Mixcloud