A funky good time with Liza! She's our hero on Mixcloud. We always look forward to her next mix. Her musical and DJ skills always blows us away. We are very proud to have done this little mix with her. Grazie mille, Liza…
Unity
Funky Stuff – Lizzy Mercier Descloux
Lizzy Mercier Descloux (1956 – 2004) was a French singer born in Paris. She died in obscurity in April 2004, 20 years after what was ostensibly her musical heyday. A Lyon-born art school dropout and devotee of Rimbaud and Godard, she was every bit the romantic French archetype, as well as an innovator and witness to numerous pivotal moments in musical and cultural history.

Shake! – Bert Taken, Arjo van Loo, Black Market Audio
14 songs and 6 interludes that sound like TV-tunes, like pop songs that take the listener by a time-warp through time and space or like a soundtrack for a true Tupperware party. That's "Shake!" by Bert Taken and Arjo van Loo of Black Market Audio.

Battle – The Mighty Mocambos with Afrika Bambaataa, Charlie Funk & King Kamonzi
The Mighty Mocambos team up with Afrika Bambaataa, Charlie Funk & King Kamonzi for a modern b-boy anthem. The Mocambo sound catches the vibe of NY blockparties.

Unity, Pt. 1 (The Third Coming) – Afrika Bambaataa, James Brown
Practically the same tune as before but with James Brown in the beat.

Groove Is in the Heart – Deee-Lite
A song by American dance band Deee-Lite. It was released in August 1990 as the lead single from their debut album, "World Clique". The song was a hit in many countries, reaching number one in Australia.

Taking Your Seat – Valique
DJ Valique started his musical career in mid 90s as an arranger and musician in several electronic live projects.

Alak'okan – Shaka Ponk
A Paris-based band that has created a sound that blends electro, rock, punk, and dance with a stunning live show (!) that combines advanced digital animation with an unsurpassed display of energy from the band members.

Anna – Kuba
What the band Kuba with Rainer Ammann and Andi Spring does, is labelled by the industry as "fresh dialect electropop". Those two amazing blokes are from my hometown Olten, Switzerland.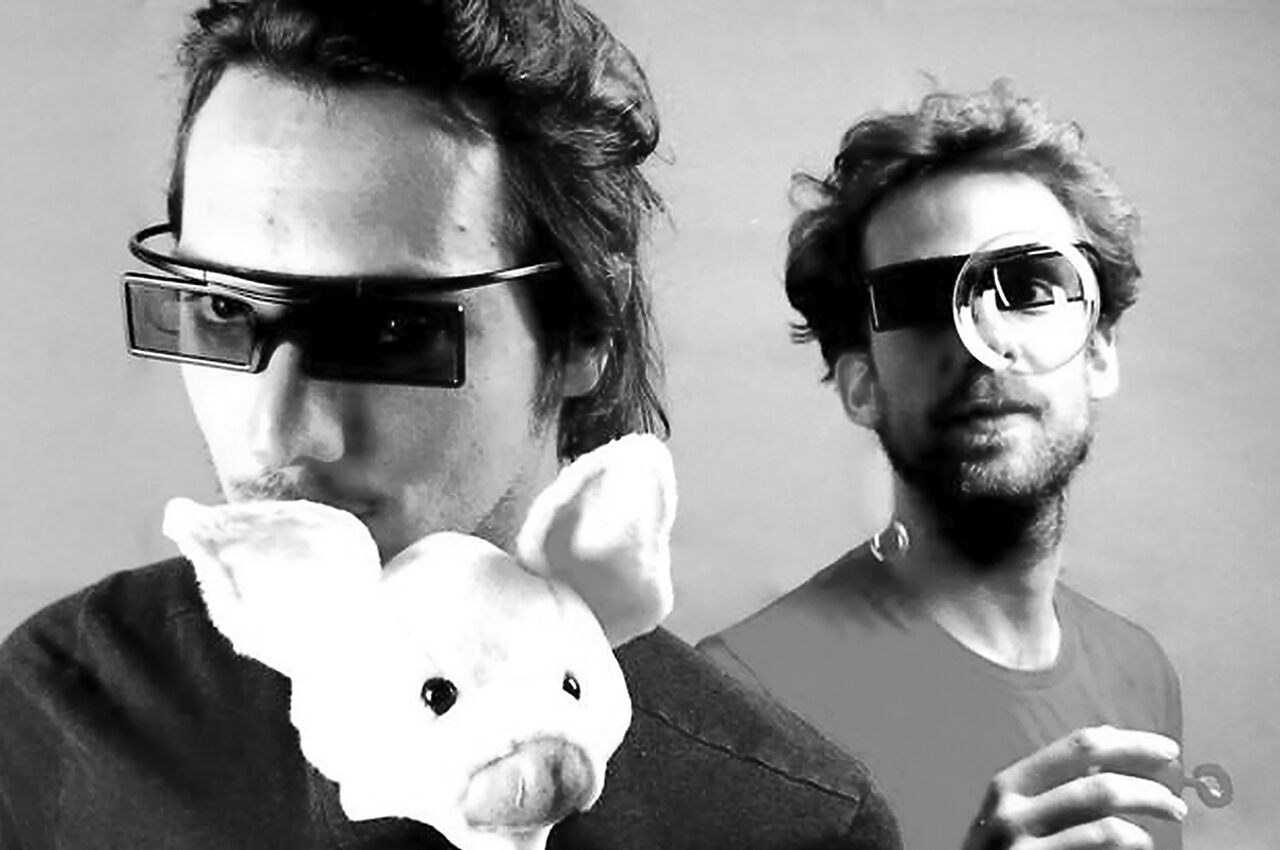 Liza's Part – Live In The Mix
Live In The Mix – Flow Dynamics
Australian producer Flow Dynamics has been creating boogie fever and booty havoc on dancefloors across the globe. Fusing live musicians with a pile of electronics and sampling, multi-instrumentalist (and co-founder of Perth's live electronic outfit Rhibosome), Dave McKinney has proved to be a musical force on the world stage.

Jamaican Boy – Bost & Bim, Lone Ranger & Brisa Roché
Bost & Bim are a French dancehall reggae production duo, comprising Matthieu Bost and Jérémie Dessus. They have worked with the biggest Jamaican and European reggae artists such as Capleton, Morgan Heritage, Sizzla, Gentleman and Admiral T.

Is Yeelyel – The Souljazz Orchestra
The band from Ottawa signed to London-based Strut Records, a UK record label that focuses on dance music and afrobeat.

Little Miss Funky Sole – Breakestra
Breakestra is a funk music project founded by Miles Tackett and based in Los Angeles, California. Breakestra was first formed in 1997 as a strictly live ensemble playing "covers" of funk, soul, and jazz breaks that had been sampled in late 80s & early 90s hip-hop seamlessly, blended into each other in the same style that early hip hop DJs would do in the pre-sampling days of the 1970s when they would DJ records at block parties.

Closer to the Spirit – Eric Boss
DJ, producer, singer-songwriter, one-half of world-touring soul duo Myron & E (Stones Throw), founder of boogie outfit The Pendletons (Bastard Jazz), part of electro-funk duo Lucid Paradise, and an endless string of collabos. Over 2 decades in the game means multi-faceted artist Eric Boss knows his way around music.
Boogie Magic – MR Given Raw
You might think we've all heard enough of Marlene Shaw's "Woman Of The Ghetto" vocal enough by now. "Pas du tout!" cries M. Raw, as he brings us 'Geto Borns', a midpaced slice of retro funk/soul that loops up…

Do What You Wanna Do (Moplen Rollercoaster Dub) – T-Connection
Late 70s funk and disco band from Nassau, Bahamas who moved to Miami and signed to TK Records where they released a number of funky disco classics. The group consisted of the band leader Theophilus Coakley, Kirkwood Coakley on bass and drums, David Mackey on guitar, and Anthony Flowers on drums and percussion. They broke up in the early 80s having signed to Capitol Records and released several albums.

Munky Fonkey – Chewy Rubs
Chewy Rubs, known to his mom as Tom grew up immersed in an eclectic mix of music. He learned to mix rather than learning to drive, wisely buying his first 1200's instead of a car…

Tric! – Cissy Street
"Tric!" means "strike" in old Lyonnais dialect and would be heard in the rallying cries of the printer's revolt in 1539. The same cry for liberty was shared by oppressed African-Americans and "canuts" (silkworkers from Lyon). That same cry resounded when the Black Indians of New Orleans appropriated Indian symbols in their protests.
Playlist
Funky Stuff – Lizzy Mercier Descloux
Shake! – Bert Taken, Arjo van Loo, Black Market Audio
Battle – The Mighty Mocambos with Afrika Bambaataa, Charlie Funk & King Kamonzi
Unity, Pt. 1 (The Third Coming) – Afrika Bambaataa, James Brown
Groove Is in the Heart – Deee-Lite
Taking Your Seat – Valique
Alak'okan – Shaka Ponk
Anna – Kuba (Funkologie Rework)
Live In The Mix – Flow Dynamics
Jamaican Boy – Bost & Bim, Lone Ranger & Brisa Roché
Is Yeelyel – The Souljazz Orchestra
Little Miss Funky Sole- Breakestra
Closer to the Spirit – Eric Boss
Boogie Magic – MR Given Raw
Do What You Wanna Do (Moplen Rollercoaster Dub) – T-Connection
Munky Fonkey – Chewy Rubs
Tric! – Cissy Street
A funky good time with Liza! by Funkologie on Mixcloud
Related Links: