This year 2020 it's difficult for us to travel. Or for certain people simply not possible. With the Trip Series we take you to far away countries or other music genres. This time we travel via France to Italy, Spain and a little side trip to Portugal. So make yourself comfortable on your balcony and enjoy a Pernod, Campari, Sangria or any other drink. We will kidnap you musically.
The Trip
Achili Funk
Funkometro – Mr. Brown, Rubber Soul, William Pascal, DJ Alan Beez
Andy – Les Rita Mitsouko
The duo first performed as Rita Mitsouko at Gibus Club in Paris in 1980. They went on to become one of the most acclaimed musical acts in France. ßThe American record producer and musician Tony Visconti produced "The No Comprendo" helping to polish and perfect their sound. This album has both French and English lyrics. The most successful singles from these albums were "C'est comme ça" and "Andy".

Non C'è Sole – Armando Cusopoli
In-demand cover of the classic Bill Withers record – a hidden track from the Neapolitan Psychedelic funk scene – now with a new remix and its original version. Apparently, Bill Withers met Armando Cusopoli at an Italian air base back in the day. This track is part of the amazing Sampler "Napoli Segreta Volume 2".
Gli occhi del mio ex – Auroro Borealo, Ariele Frizzante
Ex Il Culo di Mario, former Da Rozzo Criù, former child prodigy.
Extravagant and out-of-tune pop music. Song themes: thirties, old people, food, unfortunate lexical choices, geopolitics, gentrification, Instagram account of their pets.

Plage d'or – Jean Tonique, Bleu Platine
French multi-instrumentalist and producer Jean Tonique offering a fluid, warm and evocative take on nu-disco.

Genti del Mediterraneo – Pellegrino & Zodyaco
Neapolitan producer and dj. Zodyaco founded by Pellegrino S. Snichelotto as a studio and band project it is conceived as an open platform for collaborations with other musicians, producers and guest, mainly from the ever thrilling Neapolitan music scene, who are willing to explore mediterranean vibes. "Neapolitan melodic disco from the slopes of Vesuvius".
Fenómeno – Alcohol Jazz
It all started 1985 in the gloomy bar of the Faculty of Philosophy at the Autonomous University of Madrid. Until 2020 Alcohol Jazz has 7 Albums out. "Beleça" is from 2015.
Parev' Ajere – Nu Guinea
Massimo Di Lena and Lucio Aquilina were born and raised in Napoli. "Nuova Napoli" is the result of a long musical research that has become a historical investigation on the sound that shaped Napoli during the '70s and '80s, starting from the contamination of genres (disco, jazz-funk, African rhythms) which ended up in Nu Guinea's DNA.

Family Sice – Barrabas
A Spanish musical group, most successful in the 1970s and 1980s when they were led by drummer and producer Fernando Arbex. The group's musical style was initially Latin rock with jazz and funk influences, and later developed into a more disco-orientated sound. The debut is from 1972.

Achili Funk – Mantecao y su Combo

King Kong Five – Mano Negra
Members of the band included Manu Chao, his brother Antoine Chao, his cousin Santiago Casariego, Daniel Jamet, Joseph Dahan, Philippe Teboul, Thomas Darnal, Pierre Gauthé, Tomas Arroyos, Jean-Marc Winand and Anouk Khélifa, who also became Manu Chao's partner and only separated from him during his solo career. Mano Negra attracted attention because she combined a variety of different musical styles (including punk rock, ska and Latin). Manu Chao calls this Patchanka (see also Mestizo Music). During her career she recorded five albums. At the beginning of the 1990s she was one of the most famous French bands.

Stronzo – Lucio Dalla
Dalla was born in Bologna, Italy. He began to play the clarinet at an early age, in a jazz band in Bologna, and became a member of a local jazz band called Rheno Dixieland Band, together with future film director Pupi Avati. Avati said that he decided to leave the band after feeling overwhelmed by Dalla's talent. The humorous "Stronzo" is from the album "1983".

Sin Querer – Fundacion Tony Manero
Music band-community founded in Barcelona in 1997 and devoted to disco, funk and all things cool. The activities of the foundation varies from recording and performing artist as Fundación Tony Manero, backing band for other artists/musicians and record producing among others.

Qu'est-ce que tu attends ? – Jacques Daoud Revue
Jacques Daoud, the founder, the singer, the author, the chief entertainer. A guy who comes from an ethnic as well as a musical background, that nature has endowed with an exacerbated sense of rhythm. Then there's his sister, Félicia L'Hadji, the singer, the dancer, the one who sets the stage on fire faster than her shadow. Then there's Bruno Guéraud, the guardian of dogma, co-author of the songs.

In alto mare – Loredana Bertè
In her long career she has worked with prominent Italian songwriters such as Pino Daniele, Ivano Fossati, Mario Lavezzi, Mango and Enrico Ruggeri, among others. She has experimented with different genres, from rock to reggae, from funk to pop. The track is from 1980.

Like a Man – Moullinex, Marta Ren
DJ and producer from Portugal, now based in Munich (Germany). Moulinex became Moullinex in 2009, upon signing to Gomma, to avoid legal action from the French small electrical appliances and kitchen equipment brand. He is one of the founders of Discotexas. Marta Ren is a Portuguese musician, she is the co-vocalist of The Groovelvets.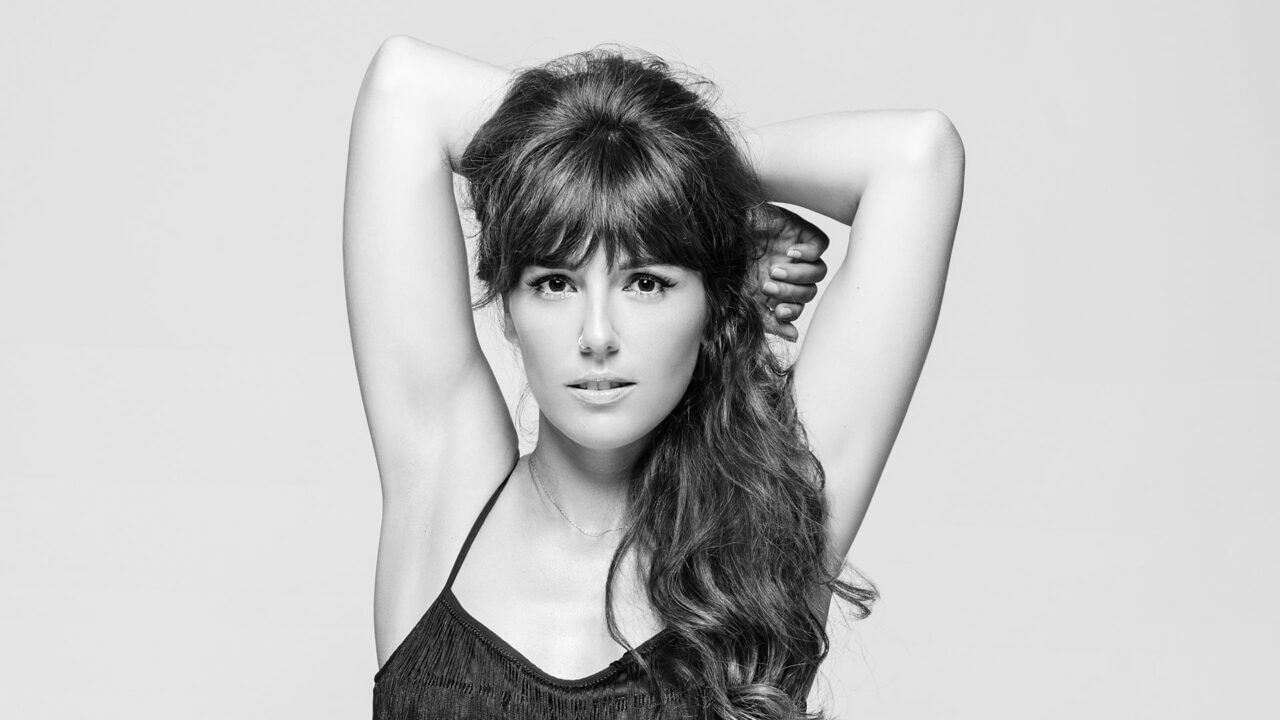 Le Brio (Branchez la guitare) – Big Soul
Big Soul is a Californian rock band with funk influences. Its members use on some tracks the sampling technique, which has the effect of giving an electro colour. It was successful in 1995 in Europe thanks to two flagship tracks: "Le Brio (Branchez la guitare)" and "Hippy Hippy Shake".

Pandilleros – Fundacion Tony Manero
Notte In Bovisa – Calibro 35
A cinematic funk Italian band formed in 2007 in Milano. The band has released four albums and several movie soundtracks. Different songs from the band have been sampled into hip hop productions including Dr. Dre's "Compton (album) and Jay Z's "Picasso Baby". One of the hottest Italian bands…

O' Funk'illo Groove – O'Funk'illo
A funk rock band from Seville ("Funky andaluz embrutessío" according to the band members themselves). Their name comes from mixing the Andalusian expression "ojú killo" with funk, the main style of the band. Apart from funk, O'Funk'Illo has a great variety of styles in their compositions, from metal to flamenco and reggae.

Funky Bump – Pino Presti
Italian bassist, multi-instrumentalist, arranger, composer, conductor, record producer and music producer for Italian TV, began his career as a singer and bass player. For several years he played with the best Italian arrangers. He was also a permanent member of Orchestra Augusto Martelli until his career evolved into working as a composer, arranger and conductor.

L'unica chance – Adriano Celentano
This great song is from 1973.

Tout mou tout doux – Serge Gainsbourg
Taken from "En Studio Avec Serge Gainsbourg 2". Enfant terrible, crooner, chain smoker, alcoholic and fantistic composer…
The Playlist
Funkometro – Mr. Brown, Rubber Soul, William Pascal, DJ Alan Beez
Andy – Les Rita Mitsouko
Non C'è Sole – Armando Cusopoli
Gli occhi del mio ex – Auroro Borealo, Ariele Frizzante
Plage d'or – Jean Tonique, Bleu Platine
Genti del Mediterraneo – Pellegrino
Fenómeno – Alcohol Jazz
Parev' Ajere – Nu Guinea
Family Sice – Barrabas
Achili Funk – Mantecao y su Combo
King Kong Five – Mano Negra
Stronzo – Lucio Dalla
Sin Querer – Fundacion Tony Manero
Qu'est-ce que tu attends ? – Jacques Daoud Revue
In alto mare – Loredana Bertè
Like a Man – Moullinex, Marta Ren
Notte In Bovisa – Calibro 35
Pandilleros – Fundacion Tony Manero
O'Funk'illo Groove – O'Funk'illo
Le Brio (Branchez la guitare) – Big Soul
Funky Bump – Pino Presti
L'unica chance – Adriano Celentano
Tout mou tout doux – Serge Gainsbourg
Make yourself comfortable on your balcony and enjoy a Pernod, Campari, Sangria or any other drink. We will kidnap you musically. by Funkologie on Mixcloud
RELATED LINKS: