On this Trip Series we travel to Island, U.K, Sweden, Danemark, Germany and a short trip to Austria. Enjoy the finest jewels of Northern Europe's Funk!
The Trip
Surprise
Garden Party – Mezzoforte
Mezzoforte is an instrumental jazz-funk fusion band from Iceland, formed in 1977. Their biggest hit single was "Garden Party" (1983), taken from their fourth album (second international release) "Surprise Surprise".

Love Games – Level 42
Level 42 are an English jazz-funk band formed on the Isle of Wight in 1979. They had a number of UK and worldwide hits during the 1980s and 1990s. Mark King, a notably flexible musician and quick learner, he had observed visiting American funk players demonstrating the thumb-slap bass guitar technique and developed his own take on the style in a matter of weeks.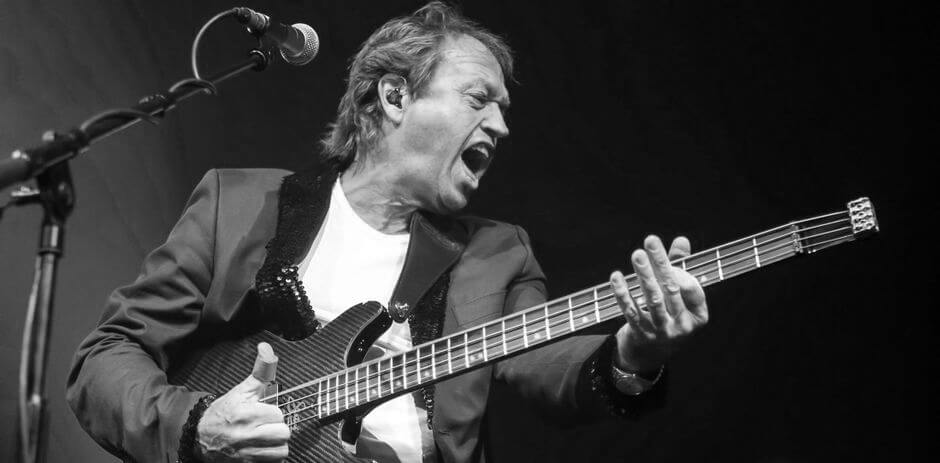 Say Something – Izo FitzRoy
With a rare combination of powerful vocals, honest song writing and dynamic live performances, Izo FitzRoy's music is a unique and captivating blend of soul, gospel and blues. Izo is pure gold.

Big Bubbles, No Troubles – Ellis, Beggs & Howard
Originally, Ellis, Beggs & Howard (EBH) were made up of Simon Ellis (keyboards and programming), Nick Beggs (bass guitar and Chapman stick), and Austin Howard (vocals). They were augmented by Paul Harvey on guitar and Robbie France on drums. The amazing "Big Bubbles, No Troubles" came out in 1980.

Let's Get Back Together – Matti Roots
There is something interesting about a creative person who wishes to stay behind the scenes, only for that person to end up in the forefront of that particular scene. Multitalent, UK born Matti Roots aka Matt Goodman in a green space in Central London to get enlightened and brought out of the darkness.

London Girls – Mamas Gun
Mamas Gun are a five-piece fronted by the charismatic nay striking singer/composer/producer/designer Andy Platts but they are by no means a one man operation. The beauty "Golden Days" is my highlight from 2017.

Feuer – Supersoul
Two real guys who love analog instruments and know their craft. A rhythm section with enough years of life on the clock to tell stories you seem to have experienced yourself. This experience is simply irreplaceable and so Supersoul drives the listener through the black American sound of the sixties and seventies – Funk 'n' Soul – hot, dripping with passion and bursting with energy. And Supersoul sings in German…

Backyard Party – Ole Børud
Ole Børud is a multi-instrumentalist from Norway. He recently released his second solo album, his first album with original material. "Shakin' the Ground" showcased a more soulful and funky artist, with Ole himself stating in interviews that he's returned to his musical roots.

Soul Sound System – D/troit
Stefan Andersen, Toke Nisted, Klaus Højbjerg, Mads Larsen formed the band D/troit in 2013. As a band they deliver a potent mix of soul and funk. After hard work in the practice room and a trip to Texas, to record authentic southern backing vocals, D/troit released their first single "The 45" in November 2014. The jewel "Soul Sound System" was released in 2017.

Funky Runthrough, Pt. 1 & 2 – The Poets Of Rhythm
Arguably the pioneers of the retro-modernist funk movement, Munich's Poets of Rhythm, recorded their classic debut album in 1993. The sound that these German boys made could easily come from the Southside of Chicago in the late 60's, or Memphis in the height of the Stax era. The debut Album "Practice What You Preach" is until today a german funk milestone.

Gimme What You Got – Spice
The debut album Fred's Bowling Center was released in 1994, after the band had already given several concerts, among others as support act of Maceo Parker (Lord have mercy, what a fonkey band!) and at the MTV European Music Awards!

Funk The Rich – Malente
This Beauty is from 2015 by DJ Malente

Masimbabele – The Unknown Cases
The Unknown Cases' "Cuba" was something of the hottest to play in dancing clubs in the 90's. Behind was Helmut Werner, composer and producer and Stefan Krachten, Cologne based German drummer & producer. Until today a real bomb.

World of Today – Supermax
Kurt Johann Hauenstein was an Austrian musician, best known as founder and owner of the music project Supermax. I'm really proud to see him live. In November 1977 the second album "World of Today" was released, which reached number 2 in the LP charts and platinum status with over 500,000 copies sold. The song Lovemachine developed into a disco classic.

Es ist Jazz – Jazzkantine
Inspired by Guru's Jazzmatazz project, the German formation Jazzkantine was founded in 1993 in Braunschweig. Their first album "Jazzkantine" won them the "Echo Award" in 1995, the most important German music prize. The music of Jazzkantine is a cross-over between jazz funk and hip hop music: German rap over music and beats heavily influenced by jazz standards, often interpreted in a very funky way.

Nothing Can Stop Us – Saint Etienne
Saint Etienne are one of the bands who defined the early 90s indie dance genre, fusing the production values of the dance-pop that emerged in the wake of the Second Summer of Love with the clever lyrics and self-aware production of indie music.

Get Down Baby – Excellent Gentlemen
Anyone who has attended their performances is truly aware that Excellent Gentlemen never cheats their audiences of a completely authentic musical show. They invest one-hundred percent of their efforts into a positive soulful experience. An american easter egg in the mix :-)

Get On Up, Come On In – Paulo Mendonça
Paulo Mendonça is a Swedish funk guitarist of Portuguese origin. He has made 5 studio albums and one Live album, the first 3 in the 1990s He toured with Tina Turner among others. Like a wine. The older the better… One of my favorite Live acts.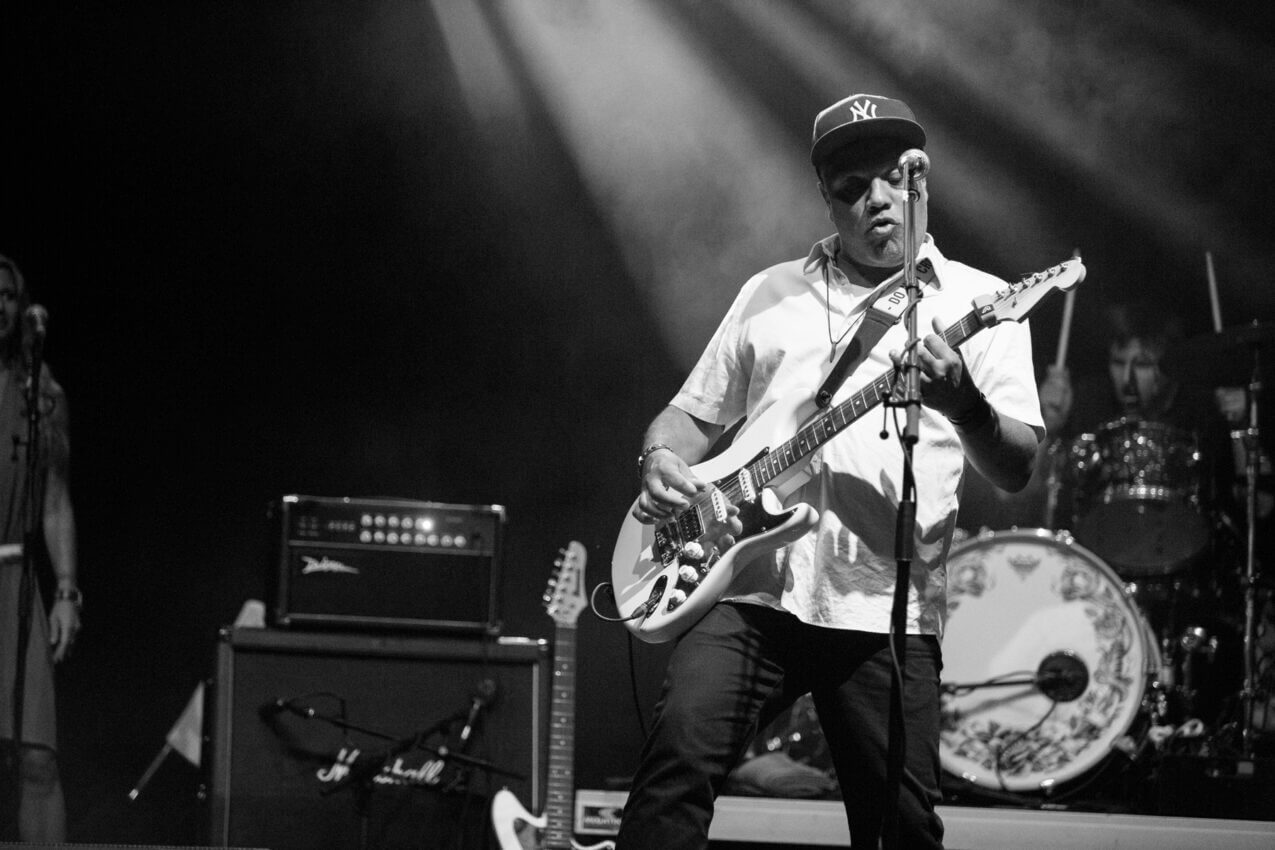 Surprise – Big Light
Big Light was a German pop band that was particularly successful in the mid 1990s. Their biggest hit was Trouble Is from the 1994 album "Pop2000". The single reached number 70 in the German charts, number 11 in the French dance charts and chart positions in Greece and Denmark. "Surprise" is from the debut "The Big Light" from 1991.
The Playlist
Garden Party – Mezzoforte
Love Games – Level 42
Say Something – Izo FitzRoy
Big Bubbles, No Troubles – Ellis, Beggs & Howard
Let's Get Back Together – Matti Roots
London Girls – Mamas Gun
Feuer – Supersoul
Backyard Party – Ole Børud
Soul Sound System – D/troit
Funky Runthrough, Pt. 1 & 2 – The Poets Of Rhythm
Gimme What You Got – Spice
Funk The Rich – Malente
Masimbabele – The Unknown Cases
World of Today – Supermax
Es ist Jazz – Jazzkantine
Nothing Can Stop Us – Saint Etienne
Get Down Baby – Excellent Gentlemen
Get On Up, Come On In – Paulo Mendonça
Surprise – Big Light
Enjoy the finest jewels of Northern Europe's Funk! by Funkologie on Mixcloud