Fresh juice by DJ duo Hustlin' Malcolm McKenzie with Steven Watt from Glascow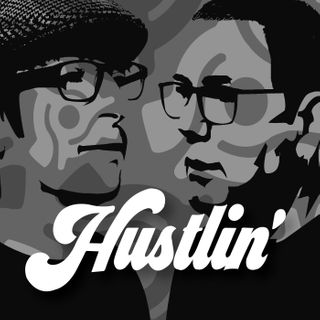 Malcolm McKenzie/Hustlin'
50% of Glasgow based DJ duo Hustlin' Malcolm McKenzie with Steven Watt.
Sharing music with soul on their Totally Wired Radio and Radio Buena Vida shows.
Exploring all avenues… an audio & visual reflection shaped by city living during these unprecedented times.
Taking the time each week to explore as many corners of my collection as I can within an hour to help diffuse the week that was. Sequence #44 covers soul jazz, R&B, boogaloo, deep funk and acid jazz with plenty of Hammond organ involved.

A hot show… with dozen of highlights. One we like the most is "Chez Vous" by Paolo Zavallone a composer, singer, conductor and pianist who graduated from Conservatorio di Pesaro. Without any doubt he has been a prolific composer. Only considering the twenty year period when he worked for RAI, he composed about 2.900 pieces. In these two pieces Zavallone is accompanied by two talented musicians: Tullio De Piscopo on the drums and Gigi Cappellotto on the bass. De Piscopo's style is clearly recognisable which is filled with suggestive throws alternated with breaks.
Another killer is "I Feel The Earth Move" on "Space Experience" (1972) from John Keating!
Keating arranged and conducted a series of albums for London Records' Phase 4 series, notable for its use of synthesiser technology such as the Moog synthesizer and the EMS VCS 3. The records were often used as demonstration discs in the 1970s in Hi-Fi stores because of their quality. Much of his work was rereleased following the Lounge music revival of the mid 1990s and its use as breakbeats.
Thanks to the Hustlin' Duo for this great show.
Michel from Funkologie

Playlist may follow.