Do we need new Bass Lines? Yes and why not?! This leads us inevitably to Mononeon and new cool stuff, peppered with old masters.
Take what you need!
Pay Me – The Philharmonik
The Philharmonik is an American hip hop, future soul R & B recording artist, and producer from Sacramento, California. The Philharmonik debuted in 2018 with the album "The Philharmonik".

I'm a Raggedy Bitch, But My Heart Is Amazing (feat. Polychaos) – Mononeon
Dywane Thomas Jr. also known as MonoNeon, is an amazing bassist, experimental musician and songwriter. He is known for his presence on YouTube playing bass guitar and known for being one of the last people to work with Prince. While Thomas is right-handed, he plays left-handed on an upside down right-handed bass guitar, which allows him to use heavy string bending on the upper strings. Thomas' slapping style/technique is unique because he is executing everything upside-down, but he still uses the thumb for slaps and fingers for pops. He also uses fingers and palm muting to create a warm, muffled timbre and have a little more control over the length of notes. Amazing!

Whathegirlmuthafuckinwannadoo – The Coup, Janelle Monáe
The Coup is a political hip hop group based in Oakland, California. It formed as a three-member group in 1992 with rappers (Raymond) Boots Riley and E-Roc along with DJ Pam the Funkstress.
Water Slide – Stimulator Jones
Samuel Lunsford, aka Stimulator Jones, grew up in Roanoke, Virginia – not exactly a hotbed of R&B – but, undeterred by the scene around him, Jones started to put out his own brand of slinky, disco-infused funk.

Rock Your Body – Shawn Lee's Ping Pong Orchestra
Jack of all trades. The Big Lebowsky of funky music. To put it briefly the coolest dude.

Carried Away – Great Good Fine OK
Great Good Fine Ok is an synthpop duo based in New York City. The band was founded by Jon Sandler and Luke Moellman in 2013.

Out Of Love – Busty and the Bass, Macy Gray
The story of how "Out of Love" the new single and title track by Canadian Busty and the Bass that features Macy Gray on vocals, came together is one of creative serendipity. The tune stated out as a remix that the trombonist was working on and was never supposed to be an original song. But then the vocals came together. And the band found the perfect vocal vehicle to deliver the goods.

What's His Name – Thee Sinseers
Thee Sinseers are the premier band in Southern California's souldies scene and their single "What's His Name" represents what's the come from the future-household-name Joey Quiñones' mind. He produces, writes, and plays nearly everything you hear on the recording.

Overseas – Thundercat, Zack Fox
With his 2017, Stephen Bruner aka Thundercat had already been working his bass for quite a few years. He spent the last part of the new millennium's first decade as the go-to bassist for practically every artist in black vanguard music. His nimble, syncopated, groove-heavy basslines were heard on albums by Erykah Badu, Sa-Ra, Flying Lotus and others.

Club Funkateers – Bootsy Collins, Victor Wooten, Branford Marsalis, Danielle René Withers
If the Funk Don't Fit – Octavepussy
OctavePussY is a Dutch funk band named after a cartoon figure that was featured on George Clinton's 1978 Parliament album "Motor Booty Affair". It was founded in 1999 by brothers Joris & Steve van Rijn and Edwin Konings. OctavePussY has had several line-ups, but over the years the core of the band still exists.

Don't Call Me Nigger, Whitey – Gene Harris
American jazz pianist and keyboard player with his statement from 1974.

Heartbreaker – Nabiha, Tabi Bonney
Nabiha Bensouda is a Danish singer-songwriter who first became known as Tiger Lily. A groovy track here… We like it!

If It Feels Good (Then It Must Be) – Leon Bridges
The young man played gospel and neo-soul in the style of Usher and Ginuwine before turning to the 1960s soul of Sam Cooke and Otis Redding. At one of his gigs, Austin Jenkins and Justin Block from White Denim discovered him and did some test recordings with him. What a luck!

She Funked Me – Cassowary
The artist, born Miles Shannon, is a formidable tenor sax player and a graduate of the prestigious Los Angeles County High School for the Arts.

Playground – Steve Lacy
If you aren't a fan of Steve Lacy, then you are missing out. The Internet representative recently stepped out on his own, unleashing a brand new solo project int the process. Today, the one and only Steve Lacy is back. The singer/songwriter is back with a new video, serving up the visuals for his single, "Playground". "Apollo XXI " is the solo debut studio album.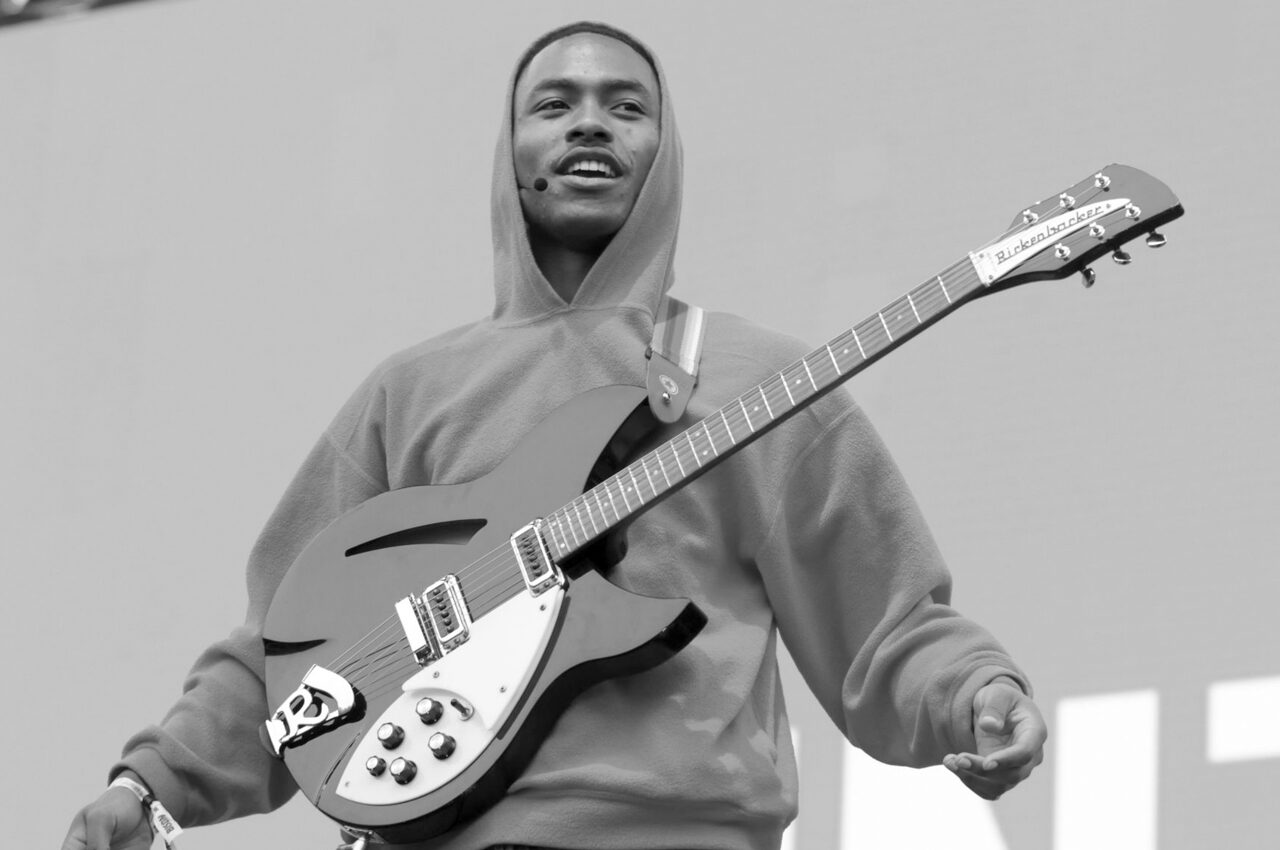 Quer Queira, Quer Não Queira – Tim Maia
Sebastião Rodrigues Maia contributed to Brazilian music within a wide variety of musical genres. He introduced the soul style on the Brazilian musical scene. The song is from 1975.

Beige 70 – Cola Boyy
Matthew Urango, aka Cola Boyy, is a 28 year-old multi-instrumentalist and singer from Oxnard, California. Growing up in a multi-cultural mix of white, black, Hispanic and Native American family, his deviant disco blends rock, soul, funk, the spirit of punk with Latino grooves.
Get With the Program – Doug Shorts
Doug has been singing and recording for thirty years right out of high school, before forming his own self contained band Masterplan Inc.

Ray Gun – Badbadnotgood, Ghostface Killah, MF DOOM
R.I.P MF Doom!
The Playlist
Pay Me – The Philharmonik
I'm a Raggedy Bitch, But My Heart Is Amazing (feat. Polychaos) – Mononeon
Whathegirlmuthafuckinwannadoo – The Coup, Janelle Monáe
Water Slide – Stimulator Jones
Carried Away – Great Good Fine OK
Rock Your Body – Shawn Lee's Ping Pong Orchestra
Out Of Love – Busty and the Bass, Macy Gray
What's His Name – Thee Sinseers
Overseas – Thundercat, Zack Fox
Club Funkateers – Bootsy Collins, Victor Wooten, Branford Marsalis, Danielle René Withers
If the Funk Don't Fit (Tentacle Groove Version) – Single Edit – Octavepussy, George Clinton, Parliament, funkadelic
Don't Call Me Nigger, Whitey – Gene Harris
Heartbreaker – Nabiha, Tabi Bonney
If It Feels Good (Then It Must Be) – Leon Bridges
She Funked Me – Cassowary
Playground – Steve Lacy
Quer Queira, Quer Não Queira – Tim Maia
Beige 70 – Domenique Dumont Bilingual Remix – Cola Boyy
Get With the Program – Doug Shorts
Ray Gun – Badbadnotgood, Ghostface Killah, MF DOOM