As a fan from the beginning, I really wanted to do this mix. Following in the footsteps of Daft Punk sound.
The Trip
Daft Punk history and sounds…
Daft Punk were a French electronic music duo formed in 1993 by Thomas Bangalter and Guy-Manuel de Homem-Christo. Bangalter and de Homem-Christo were previously in the rock band Darlin' with Laurent Brancowitz. After Brancowitz left the group to join his brother's band, Phoenix, the remaining duo formed Daft Punk. On February 2021, it was announced that they had disbanded for unknown reasons.
How did Daft Punk create the sound that became their unmistakable trademark and what equipment did they use? With "Da Funk", "Around The World", "One More Time", "Harder, Better, Faster, Stronger" and "Get Lucky", Guy-Manuel and Thomas created dancefloor anthems that shaped an entire generation. Their unmistakable sound made Daft Punk one of the most influential formations in the history of electronic music, cited as an inspiration and influence by countless other musicians. Yet the two Frenchmen not only rarely showed their own faces in public – they also only sporadically let themselves be seen in the cards when it came to equipment. Here a few secrets.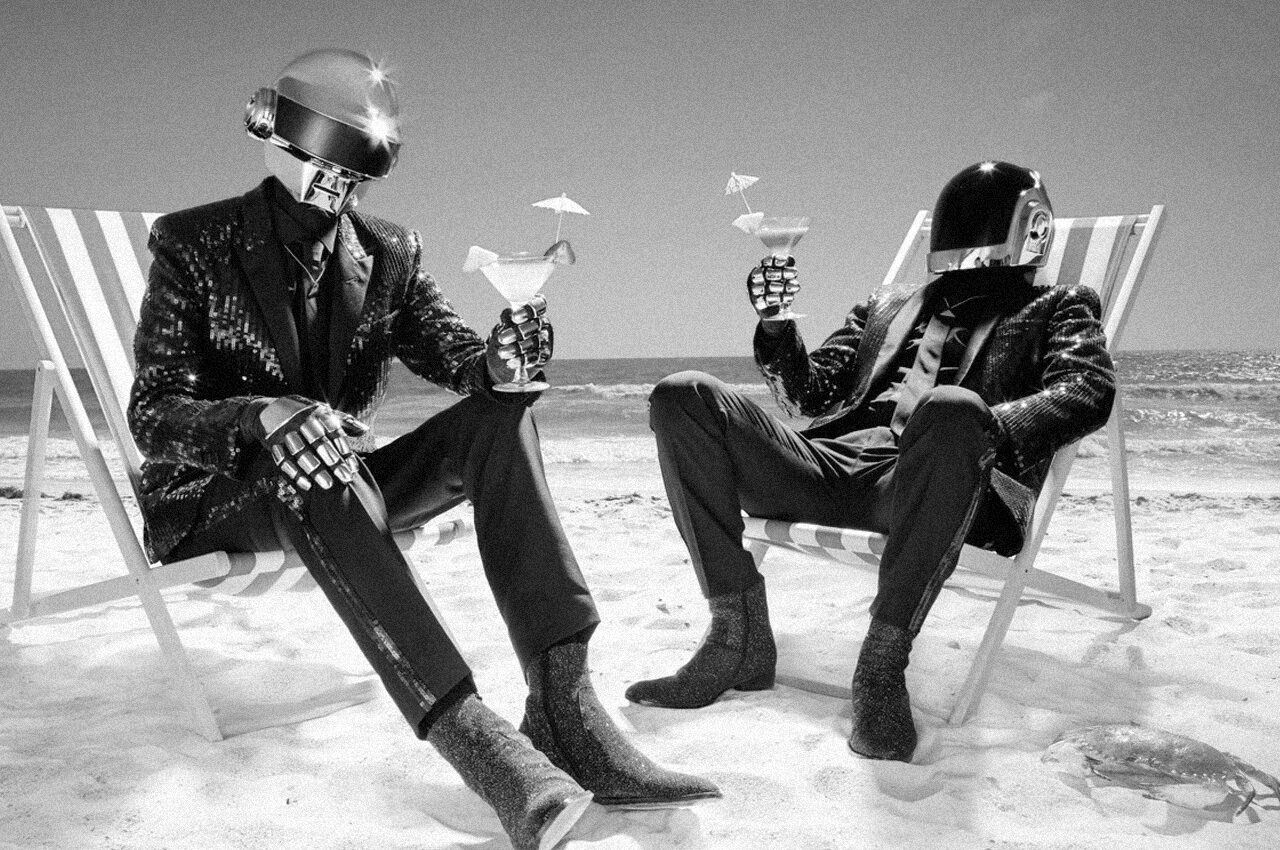 Hot Summer Breeze – Tony Clarke
British record producer, songwriter who became a member of the Decca production team in 1964 under supervision of Dick Rowe. Tony Clarke was one of the architects of symphonic "Prog Rock" through his work with the band The Moody Blues. He went on to work on seven of their albums. He also produced The Equals No. 1 hit "Baby Come Back" and worked with a variety of other acts including Clannad and Rick Wakeman. In addition he was immensely proud to to be one of the few white producers to work for Motown, when he was asked to produce Four Tops in 1972.

I'll Be Loving You – Kraak & Smaak, Ivar
A Dutch music production trio founded in 2003 in Leiden, Netherlands. Their set-up, combining the club sound of their releases with live musicians and vocalists, turned out to be a musical phenomenon on the Dutch circuit, leading to invitations to play at Europe's festivals and renowned USA hotspots like SXSW, Coachella, Miami's WMC and New York's CMJ.

Un rêve à deux – Jean Tonique
After remixes of Lana Del Rey, Outkast, The Kooks and many more, french producer and multi-instrumentalist Jean Tonique has broken into the online market through being a regular fixture on Hype Machine's Top 10.

Lose My Cool (Franc Moody Remix)
Amber Mark is an American singer, songwriter, and producer. Her multifaceted and sophisticated pop sound is rooted in a wide range of inspirations soaked up from time spent in the U.S., India, Germany, Brazil, and Nepal.

Lose Yourself to Dance – Daft Punk, Pharrell Williams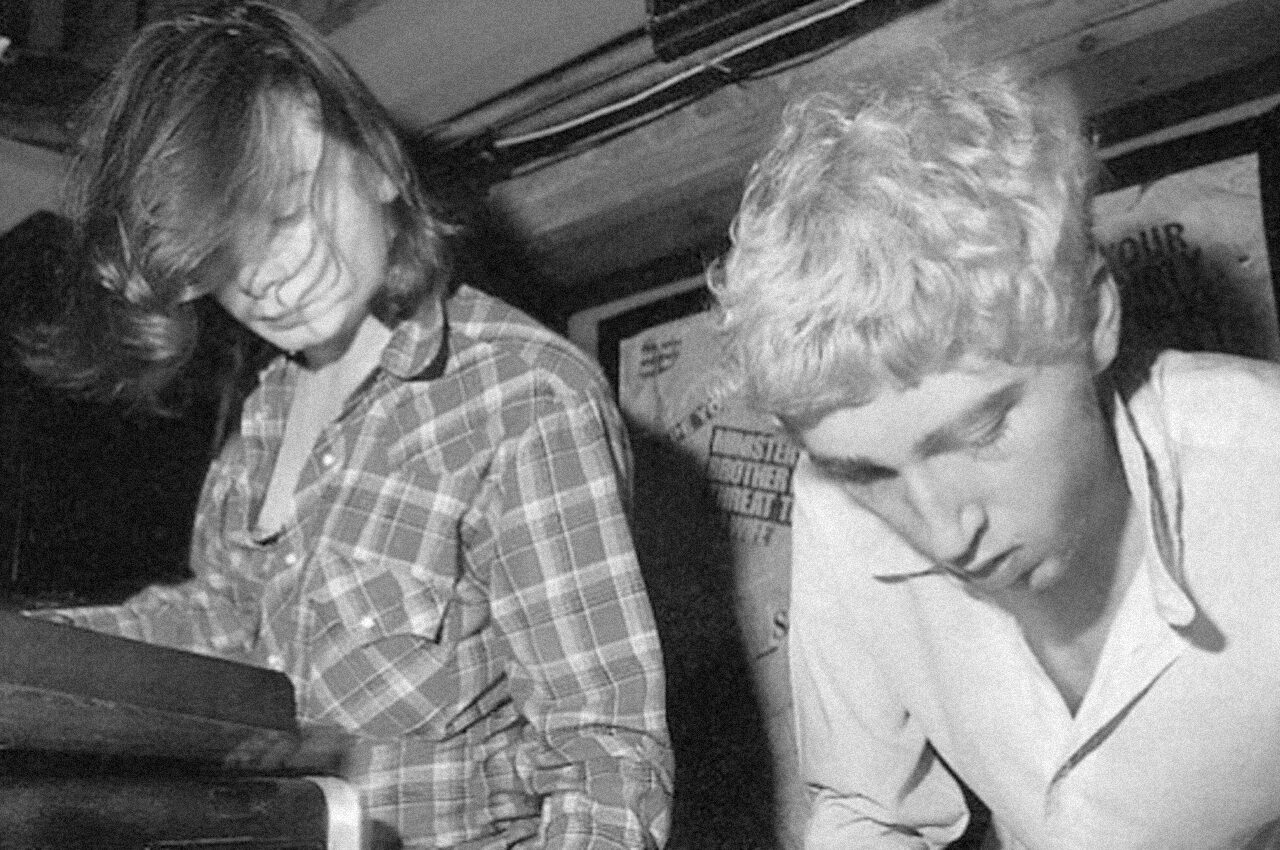 Feel Alright – Poolside
Poolside is a band from Los Angeles, California, formed in 2010 by Jeffrey Paradise and Filip Nikolic. Following Nikolic's departure in 2017, the band currently consists of Jeffrey Paradise with additional members for live shows Vito Roccoforte, Mattie Safer, Brijean Murphy and Casey Butler. The beautiful song "Feel Alright" was made in 2017.

Don't Stop the Dance – Breakbot, Delafleur
Breakbot aka Thibaut Berland is a French producer and DJ born in 1981. After studying at the School of Graphic Supinfocom, he made short films, advertising and videos. He cooks up choice cut electronic music, experimenting with beats, layers, keyboards, vocals, and Daft Punk-esque get-yo-funk-on basslines.
Dopamine – Franc Moody
Franc Moody are London duo Ned Franc and Jon Moody, who embrace disco-funk in glittering dance-pop productions, emboldened by Daft Punk's studio forays into the recreation of classic disco and funk on Random Access Memories.
Mama's Room – Under The Influence of Giants
Aaron, Drew and Jamin had all been in bands signed to major labels, so they knew what they didn't want when they got together and worked on songs without a recording deal, then proceeded to build a local following through the Internet and playing live. Shame the last sign was in 2016.

IknowhowIfeel – Parcels
Parcels is an electro-pop boys quintet formed in Australia and based in Berlin.

Get The Money – Tuxedo, Cee-Lo Green
Tuxedo is a duo with Mayer Hawthorne and producer Jake One. They mysteriously showed up on Internet doorsteps in 2013.

Mistress – Purple Disco Machine, Hannah Williams
International DJ, producer and remixer Tino Piontek aka Purple Disco Machine has been on a whirlwind of a musical journey since the 2009 conception of his highly successful disco house music project. The Dresden-born artist. Here the amazing track with Hannah Williams.

Say Something – Izo FitzRoy, Smoove
A wonderful collab with Jonathan Scott Watson from Smoove & Turrell and the amazing Izo FitzRoy. With her rare combination of powerful vocals, honest song writing and dynamic live performances, Izo FitzRoy's music is a unique and captivating blend of soul, gospel and blues.

Étranges nuages – Bertrand Burgalat
Bertrand Burgalat is a French composer, songwriter, arranger, and DJ. He also runs the cult indie pop label Tricatel. Burgalat is well-known for his cool, breezy 1960s-style pop sound, something he has lent to his production work with Air, April March and the French writer Michel Houellebecq.

Witchoo – Durand Jones & The Indications, Aaron Frazer
"… soul music that's so much of the old school that it might as well drive a car with fins." – MILWAUKEE JOURNAL SENTINEL

Lavaux – Prince
An homage to Lavaux. The vineyards around Montreux in Switzerland.

Good Times – Chic
Formed in 1977 by Bernard Edwards and Nile Rodgers, Chic are widely considered to be one of the most creative and innovative bands of the Disco Era. Besides Daft Punk, Nile Rodgers also influenced other bands with his guitar sound. But that is a story of its own…

Don't Stop the Dance
Hot Summer Breeze – Tony Clarke
I'll Be Loving You – Kraak & Smaak, Ivar
Un rêve à deux – Jean Tonique
Lose My Cool (Franc Moody Remix) – Amber Mark
Lose Yourself to Dance – Daft Punk, Pharrell Williams
Feel Alright – Poolside
Don't Stop the Dance – Breakbot, Delafleur
Dopamine – Franc Moody
Mama's Room – Under The Influence of Giants
IknowhowIfeel – Parcels
Get The Money – Tuxedo, Cee-Lo Green
Mistress – Purple Disco Machine, Hannah Williams
Say Something – Izo FitzRoy, Smoove
Étranges nuages – Bertrand Burgalat
Witchoo – Durand Jones & The Indications, Aaron Frazer
Lavaux – Prince
Good Times – Chic