A collaboration with our dear friend Dr. Strangelove! His ear for beauties is amazing. We are very proud to be part of this.
The Doctor is a music collector since the eighties, occasional DJ. Check out his composites on Mixcloud or here on Funkologie.
Now relax, grab a brownie and make a tea…
Since You've Been Gone (Sweet Sweet Baby) – Aretha Franklin
Her full potential both as a soul singer and pop star. All while flirting with a little Motown on the hit "(Sweet Sweet Baby) Since You've Been Gone" and flexing her soul testifying vocals.

What's Going On (Rob Hardt Mix) – The Terri Green Project
"What's Going On" by The Terri Green Project, Cornell "CC" Carter, Randy Hall, Marc Staggers, Michelle Lawson, The Weather Girls, David A.Tobin, Rob Hardt, Miracle Thomas. When nine Independent soul artists join forces, the result is nothing less than an authentic, passionate, creative piece of music. Beautiful…

All Your Lover, All Day, All Night – Cleveland Eaton
Cleveland Eaton was a jazz bassist, composer, producer and educator. His unshakeable sense of time balanced swing with soul and was buoyed by a rich, warm, deeply woody tone. Though Eaton only issued a handful of leader dates — 1973's seminal jazz-funk outing "Plenty Good Eaton" for Black Jazz is his easily best known — he was also a sought-after sideman due to his technical facility on acoustic upright and electric basses.

Tell Me What to Do – Johnny Hammond
"Gears" (1975) starts off innocently enough with "Tell Me What To Do" which could have easily found its way on to a Donald Byrd album from this period. Hammond is in fine form throughout with crisp playing; never over improvising, but playing only what's necessary to help the music move along at a brisk pace.

Rough Out Here – The Modulations
The Modulations recorded extensively with MFSB, the house band of the famed record label Philadelphia International. These sessions yielded an album in 1975 entitled "It's Rough Out Here" and several singles. Further recordings intended for a follow-up album were never commercially released.

Look At Me, Look At You (We're Flying) – Marlena Shaw
Shaw began her singing career in the 1960s and is still singing today. Her music has often been sampled in hip hop music, and used in television commercials. "Look At Me, Look At You (We're Flying)" was a B-Side from 1977.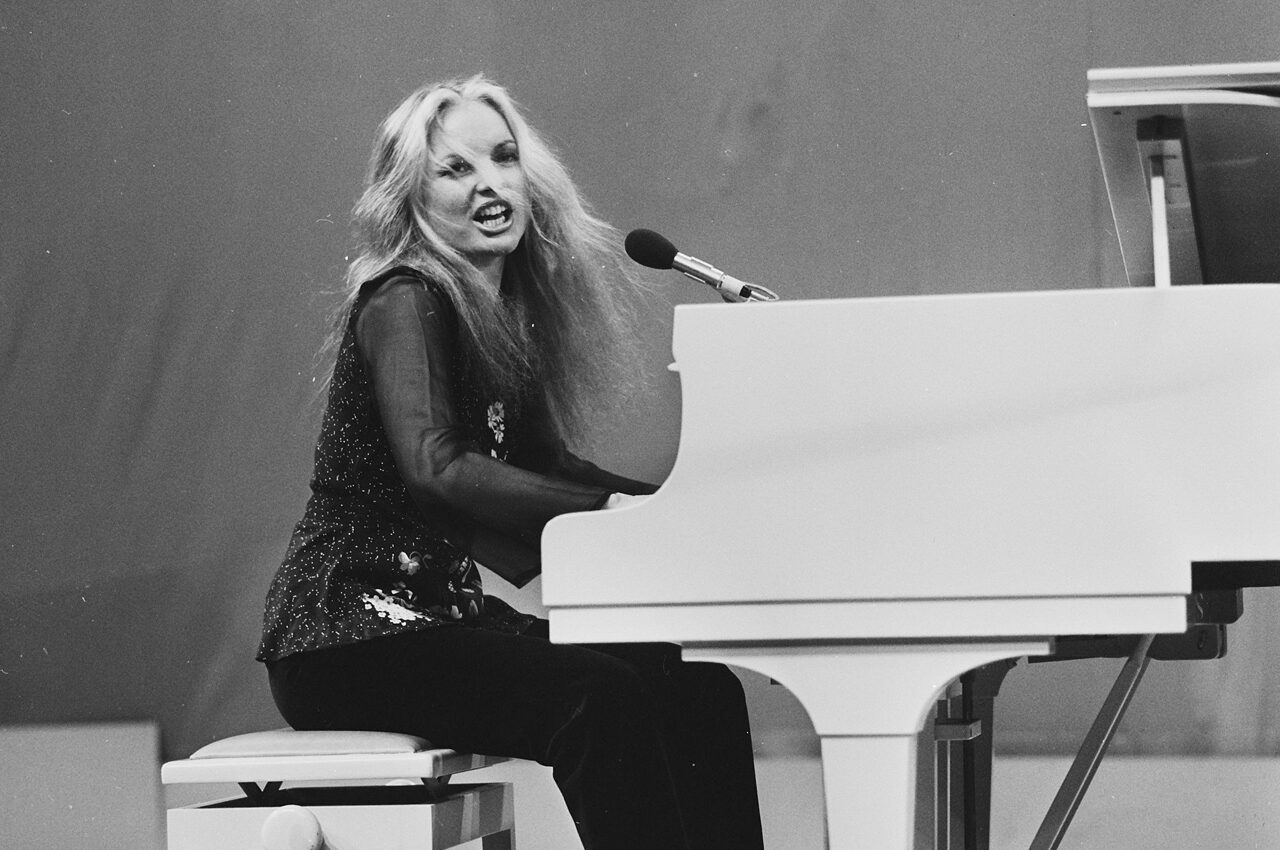 It's Not Easy – Chi Coltrane
Raised in a musical family she begin to study playing piano in Wisconsin. After a few years of touring little clubs, she had her first US hit "Thunder And Lightning" in 1972. After a few more hits, she decided to live in Europe, where she had a loyal group of fans, mostly in Germany and Switzerland. Such as my father :-)

All Along The Watchtower – Bobby Womack
"All Along The Watchtower" in Hendrix version made it on "Facts Of Life" in 1973. Another Milesone in his successful solo career.

Dead End Street – Lou Rawls
Rawls would not have a star-making hit until he made a soul album, named "Soulin'", later that same year. In 1967 he won a Grammy Award for Best R&B Vocal Performance for the single "Dead End Street". In 1967, he performed at the first evening of the Monterey International Pop Music Festival.

On Broadway – Mongo Santamaria
While it fits in with the glut of Top 40 boogaloo efforts that record companies pressured jazz artists to record in the late '60s and early '70s, Mongo Santamaria's "Feelin' Alright" does offer a more than decent program of covers ranging from Motown to "In-A-Gadda-Da-Vida". Santamaria and band spike the even-keeled, groove-heavy parade of horns, Latin percussion, and rolling basslines with tasty trumpet and saxophone solos and manage to recast most of these rock and soul hits as engaging and infectious Latin-a-go-go jams.

I Want You – George Benson
A former child prodigy, Benson first came to prominence in the 1960s, playing soul jazz with Jack McDuff and others. He then launched a successful solo career, alternating between jazz, pop, R&B singing, and scat singing. This beauty is on "The Other Side Of Abbey Road" from 1969.

Papa Don't Take No Mess, Pt. 1 – James Brown

I Got The – Labi Siffre
Labi Siffre, born and brought up in London is the son of an English mother and Nigerian father. After jobs such as mini-cab driver and delivery man he started to concentrate on music full-time leaving for Cannes, France to play guitar with a variety of soul musicians and bands. He returned to the UK in the late '60s and enjoyed solo hits.
Black Seeds Keep On Growing – The Main Ingredient
"Black Seeds" is the third studio album by The Main Ingredient. Released in 1971 this is the last album to feature original lead singer Donald McPherson who had suddenly taken ill with leukaemia, and died unexpectedly not long before the album's release. It was then dedicated to him.
Peace Gone Away – Experience Unlimited
"Free Yourself" is the debut studio album released in 1977 by the Washington, D.C.-based go-go band Experience Unlimited. Fronted by lead singer/bassist Gregory "Sugar Bear" Elliot, the group has had a fluctuating membership over the years, but they have maintained a fairly loyal following.

New York New York – Starship Orchestra
A Band led by Norman Connors from 1982.

Hollywood Dreaming – Father's Children
Father's Children was formed in the late 1960s and rose to fame in the mid-to late 1970s. In 1979, they released their self-titled debut album under the record label Mercury Records. The album was produced by Wayne Henderson, formerly of The Crusaders.

Gift to the Sun – The Sidewinders
We finish this mix with a jewel. The Sidewinders, a heavy funk ensemble from Halifax, Canada. They released one self-produced heavy funk album, considered by some to be one of the best Canadian funk albums ever recorded.

The Playlist
Aretha Franklin – Since You've Been Gone (Sweet Sweet Baby)
The Terri Green Project – What's Going On (Rob Hardt Mix)
Cleveland Eaton – All Your Lover, All Day, All Night
Johnny Hammond – Tell Me What to Do
The Modulations – Rough Out Here
Marlena Shaw – Look At Me, Look At You (We're Flying)
Chi Coltrane – It's Not Easy
Bobby Womack – All Along The Watchtower
Lou Rawls – Dead End Street
Mongo Santamaria – On Broadway
George Benson – I Want You
James Brown – Papa Don't Take No Mess, Pt. 1
Labi Siffre – I Got The
The Main Ingredient – Black Seeds Keep On Growing
Experience Unlimited – Peace Gone Away
Starship Orchestra – New York New York
Father's Children – Hollywood Dreaming
The Sidewinders – Gift to the Sun
A collaboration with our dear friend Dr. Strangelove! by Funkologie on Mixcloud