When I was a hippie I was more idealistic. I liked people better and trusted more. My beloved music was sacred and was unique. With Love, Michel ;-)
The Trip
All Along the Watchtower – The Alan Brown
The history of British rock & roll of the 1960s is filled with the names of homegrown performers who, despite enjoying the favor of critics, music columnists, and club audiences, never managed to make a permanent mark on the record charts. Alan Bown was a case in point, a trumpet player who organized a series of bands. From "Outward Bown First Album" 1968.

Children Of The Revolution – T. Rex
Initially a British folk-rock combo called Tyrannosaurus Rex, T. Rex was the primary force in glam rock, thanks to the creative direction of guitarist/vocalist Marc Bolan. T. Rex's popularity in the U.K. didn't begin to waver until 1975, yet they retained a devoted following until Marc Bolan's death in 1977. Over the next two decades, Bolan emerged as a cult figure and the music of T. Rex has proven quite influential on hard rock, punk, new wave, and alternative rock.

She Came In Through The Bathroom Window – Joe Cocker
In 1966, after a year-long hiatus from music, Cocker teamed up with Chris Stainton, whom he had met several years before, to form the Grease Band. The Grease Band was named after Cocker read an interview with jazz keyboardist Jimmy Smith, where Smith positively described another musician as "having a lot of grease." Like the Avengers, Cocker's group mostly played in pubs in and around Sheffield. The Grease Band came to the attention of Denny Cordell, the producer of Procol Harum, the Moody Blues and Georgie Fame. From his second album "Joe Cocker!" 1969.

What Is and What Should Never Be – Led Zeppelin
"What is and What Should Never Be" was one of the first songs on which Page used his soon-to-become trademark Gibson Les Paul for recording. The production makes liberal use of stereo as the guitars pan back and forth between channels. Robert Plant's vocals were phased during the verses. This was also one of the first songs recorded by the band for which Robert Plant received writing credit.

I'd Love to Change the World – Ten Years After
Was the band's highest charting single. Billy Walker of Sounds wrote that the "acoustic guitar, echoing vocals, and electric guitar build up the tempo with very good cool electric passages by Alvin Lee and while there's nothing new developing it's a very nice track". The song was written and sung by Alvin Lee. It discusses the confused state of the world, covering a wide variety of societal complaints, until it finally addresses the Vietnam War. A single from 1971.

Living in the Past- Jethro Tull
According to the composer, Ian Anderson, he wrote the tune in approximately one hour in his room at a Holiday Inn 'on the banks of the Charles River', Boston, on 12 February 1969. He and his manager, Terry Ellis, were checking in 'a day off here before the show', ahead of a three-day residency 13 – 15 February 1969 at the Boston Tea Party rock club. When he handed it to Ellis later, he replied, 'Wow! I'll book a studio next week, when we we're in the New York area.

Naked In The Rain – David Crosby, Graham Nash
From "Wind On The Water" in 1975.
Late November – Pavlov's Dog
Missouri seven-piece Pavlov's Dog were a crack team of musicians. Pavlov's Dog originally was composed of vocalist David Surkamp, guitarist Steve Levin, keyboardists David Hamilton and Doug Rayburn, bassist Rick Stockton, drummer Mike Safron and violinist Siegfried Carver. It was first released on ABC Records, debuting on the charts in early April. The LP was soon reissued by Columbia Records, whose version (with slightly different cover) entered the charts in mid-June, just after the ABC issue had dropped off the charts. Having both versions on sale in stores at nearly the same time may have confused buyers.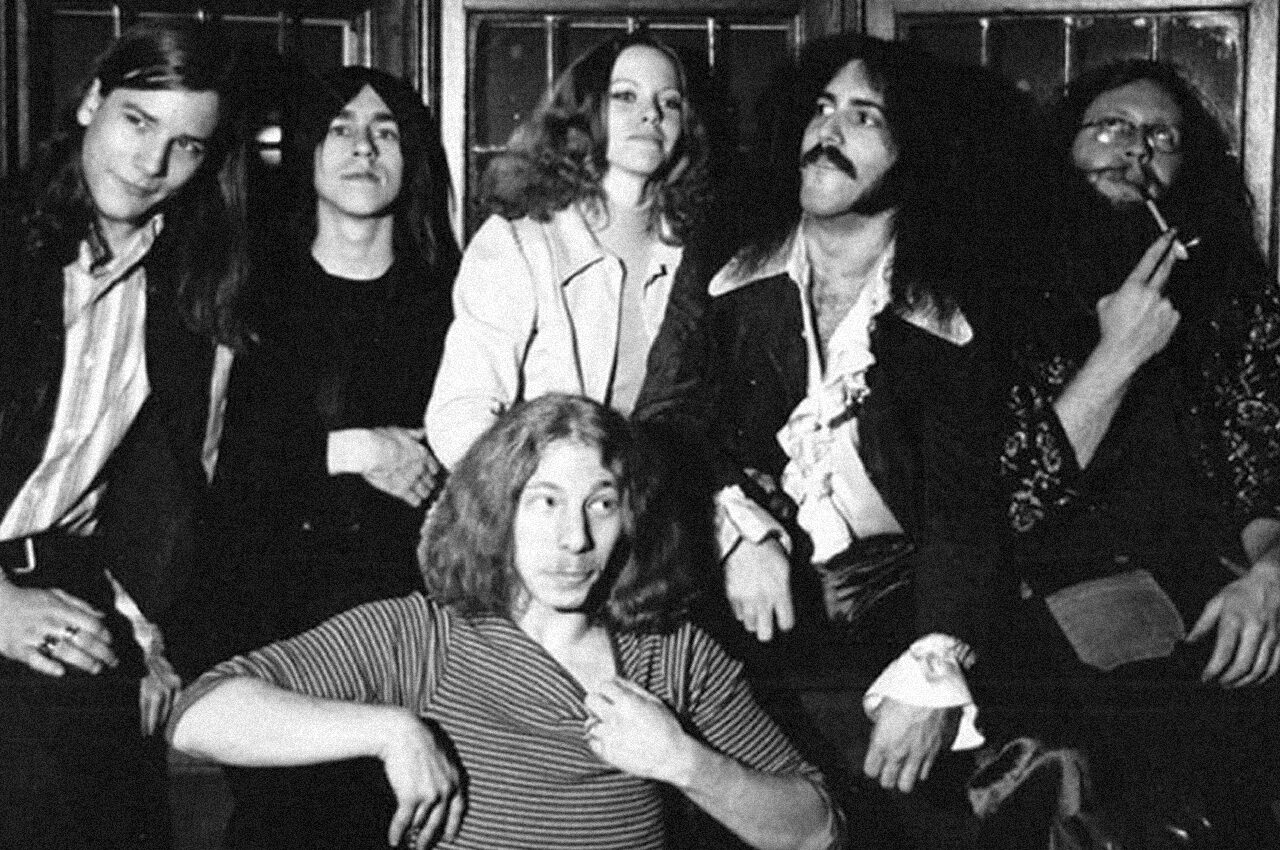 Curiosity Killed The Cat – Little River Band
Is a band originally formed in Melbourne in March 1975. The band achieved commercial success in both Australia and the United States. Their debut single, "Curiosity (Killed the Cat)", was released in September 1975.

It Doesn't Matter – Stephen Stills
"Manassas" is the 1972 debut double album by Stephen Stills' new band of the same name, released April 1972.

Pretzel Logic – Steely Dan
The third studio album was written by principal band members Walter Becker and Donald Fagen, featured significant contributions from many prominent Los Angeles-based studio musicians and the last to be made and released while Steely Dan was still an active touring band. 1974.
Squire – Alan Hull
Hull released a second solo album, "Squire", then formed the short-lived Radiator, which also included drummer Ray Laidlaw of Lindisfarne and Jack the Lad. In March 1977 the original line-up of Lindisfarne reformed after a well-received series of sold-out Christmas shows at the Newcastle City Hall in 1976 which was broadcast on local radio. Thereafter he combined his musical career as front man of the group with a solo career.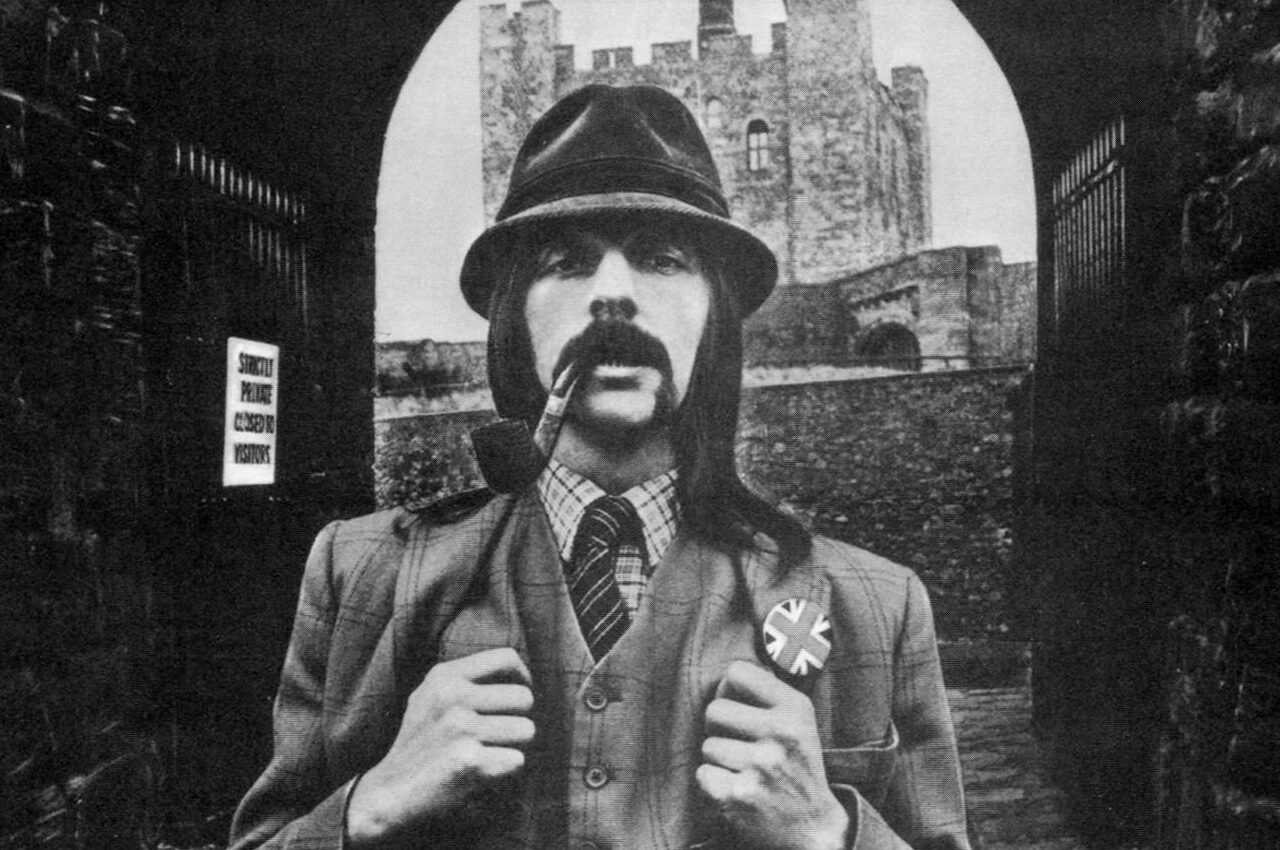 Baby…Please – Dave Mason
An English singer-songwriter and guitarist from Worcester, who first found fame with the rock band Trafffic. One of Mason's best known songs is "Feelin' Alright", recorded by Traffic in 1968 and later by many other performers, including Joe Cocker, whose version of the song was a hit in 1969.

Small Fruit Song – Al Stewart

Dean – Terry Reid
Terrance James Reid is an English rock vocalist and guitarist. He has performed with high-profile musicians, as a supporting act, session musician, and sideman. "River" is the third studio album.

White Bird – It's A Beautiful Day
"White Bird" was written in December 1967, in Seattle, Washington. Manager Matthew Katz had moved the band there to polish their act at a Seattle venue before booking them into San Francisco nightclubs. Living in the attic of a Victorian house across the street from Volunteer Park, the band had inadequate food and no transportation during a rainy and cloudy Seattle winter. The song evolved from the depression of the band's circumstances and yearning to be free.

Something In The Air – Thunderclap Newman
"Something in the Air" is a song recorded by Thunderclap Newman, written by Speedy Keen who also sang the song. It was a No. 1 single for three weeks in the UK Singles Chart in July 1969.

Conquistador – Procol Harum
A song by the English rock band Procol Harum. Written by Gary Brooker and Keith Reid, it originally appeared on the band's 1967 self-titled debut album.

Fields of Joy – New York Rock Ensemble
A band active in the late 1960s and early 1970s, whose music was described as "classical baroque rock". The group performed wearing classical musician's attire, white tie and tailcoat. "Fields of Joy" was covered by Lenny Kravitz in 1991.
The Playlist
All Along the Watchtower – The Alan Brown
Children Of The Revolution – T. Rex
She Came In Through The Bathroom Window – Joe Cocker
What Is and What Should Never Be – Led Zeppelin
I'd Love to Change the World – Ten Years After
Living in the Past- Jethro Tull
Naked In The Rain – David Crosby, Graham Nash
Late November – Pavlov's Dog
Curiosity Killed The Cat – Little River Band
It Doesn't Matter – Stephen Stills
Pretzel Logic – Steely Dan
Squire – Alan Hull
Baby…Please – Dave Mason
Small Fruit Song – Al Stewart
Dean – Terry Reid
White Bird – It's A Beautiful Day
Something In The Air – Thunderclap Newman
Conquistador – Procol Harum
Fields of Joy – New York Rock Ensemble
My beloved music was sacred and was unique. by Funkologie on Mixcloud