International Reggae Day is an annual event held in Kingston, Jamaica, and is dedicated to celebrating this style of music that entered into the world in a sleepy little island country in the Caribbean. Here is our contribution. Dedicated to our friend Tito Gonzales Sarango.
The Trip
Cool And Calm…
Originally born out of Ska and rocksteady genres of music in the 1960s, Reggae quickly gained distinction with its unpolished sound and strong dependence on rhythm. It took a few years as a grassroots movement before it began expanding far beyond its little originating island. It became popular all over the world.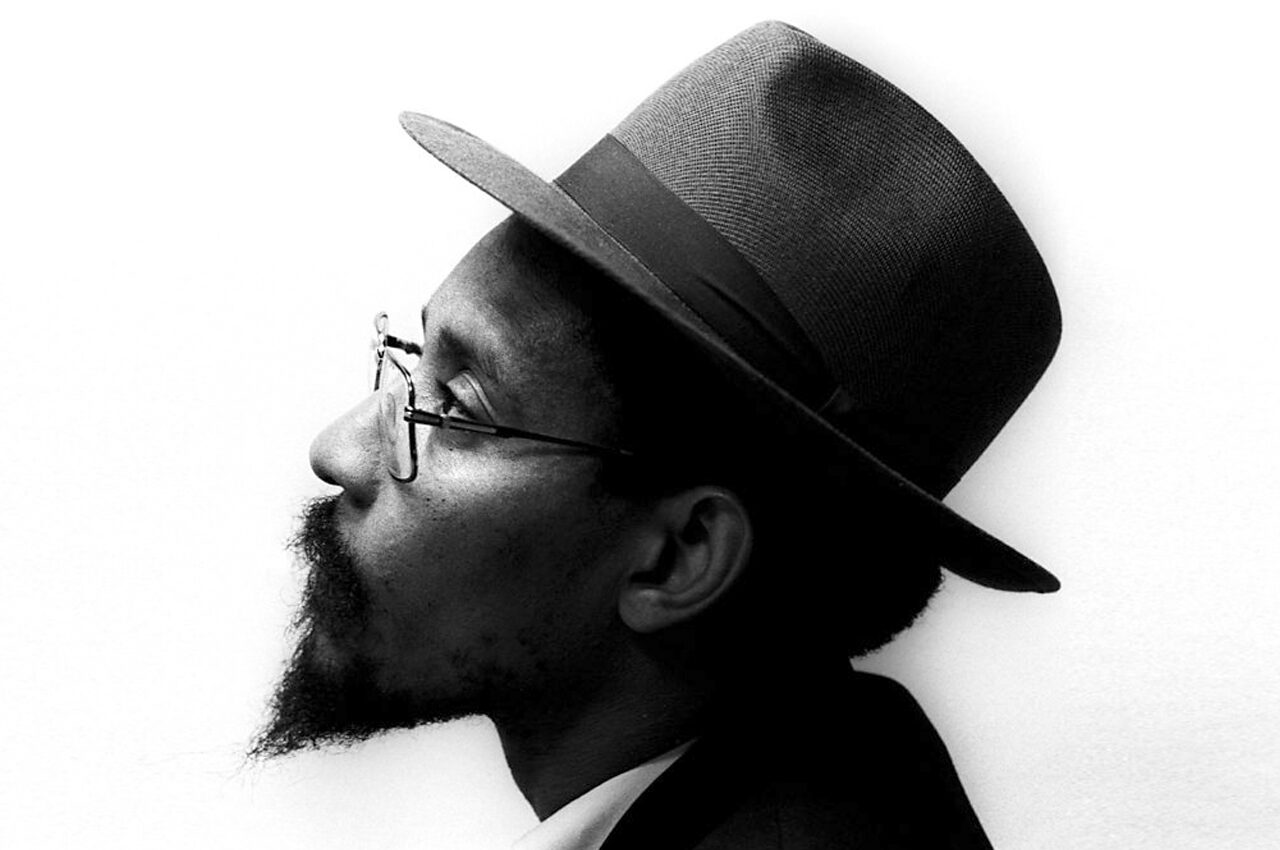 Bass Culture – Linton Kwesi Johnson
Bass Culture is an album by dub poet Linton Kwesi Johnson, released in 1980 on the Island Records label. It was produced by Linton Kwesi Johnson and Dennis Bovell.
Born For A Purpose/Reason For Living – Dr. Alimantado
Dr Alimantado also known as The Ital Surgeon, is a Jamaican reggae singer, DJ, and producer. Thompson adopted the Rastafarian faith at an early age. He honed his talents on local sound systems such as Coxsone Dodd's 'Downbeat' and 'Lord Tippertone' and started to record very young under various names (Winston Price, Winston Cool, Ital Winston, or Youth Winston). His first recordings were for Lee "Scratch" Perry and Bunny Lee. He returned to Lee "Scratch" Perry in 1976, recording the DJ portion of Devon Irons' 12″ "Ketch Vampire". Between 1971 and 1977 his singles were unreleased outside Jamaica.

Amigo – Black Slate
"Amigo" is a 1980 reggae song by UK band Black Slate. Its success emphasized Black Slate's prominence as one of the few UK-grown reggae bands.

Can't Get No Peace – Al Campbell
Born in Kingston, Jamaica, Campbell's singing career began in church, where his father was a preacher, and Al would sing to raise funds. He went to school with Lloyd James (aka Prince Jammy) and formed a vocal group with friends as a teenager, called The Thrillers, who recorded in the late 1960s for Studio One.

Samba Pati – Willie Lindo
Veteran Jamaican guitarist, producer and engineer. A nice hommage to Santana's track. From 1979.

What A Shame – Jr. Thomas, The Volcanos
Junior Thomas aka Thomas McDowall is a songwriter, musician, vocalist and producer born north of Minneapolis, MN. He developed a sincere devotion to classic Jamaican music at a young age, listening to such artists as Dave Barker, The Bleechers, The Wailers, Phyllis Dillon and Alton Ellis.

Peace & Unity – Sonya Spence
A single from 2013.

I'm Still In Love With You – Marcia Aitken
A popular version of the Alton Ellis song "I'm Still in Love With You", which was a number one hit in Jamaica and also formed the basis of Trinity's "Three Piece Suit" and Althea & Donna's "Uptown Top Ranking".

Breakfast In Bed – Lorna Bennett

Reggae Beat Goes On – Family Choice
Back in 2002, Soul Jazz released Hustle, a superb "reggae disco" primer containing killer reggae covers of classic disco hits, mostly recorded and released in the late 1970s. Given that Caribbean disco sounds are now all the range, they've decided to reissue the in-demand collection. Naturally, it contains some stellar material.

Whatcha See Is Whatcha Get – Night Owls
Side-B we find a more mid-tempo jam, The Dramatics "Whatcha See is Whatcha Get" featuring the vocal blend of Alex Désert (The Lions, Hepcat), Jesse Wagner (The Aggrolites), and Malik Moore. Another all-star blend of So Cal's finest that elevates this tune to a whole other level and freshness to the ears.

Stop That Train – Clint Eastwood, General Saint
Tag-team DJ duos were quite unusual when this pair emerged in the late '70s, and they remain so today. But Clint Eastwood (younger brother of the legendary DJ Trinity) and General Saint proved that it could work, and if "Stop That Train" didn't achieve quite the success. It was nevertheless a solid effort with several excellent tracks and filler that stopped short of being killer but was nevertheless perfectly serviceable for most dancehall needs.

Whatcha Doing (To Me) – Charles Bradley, The Inversions
Bradley's remarkable, against-all-odds rise has been well-documented – how he transcended a bleak life on the streets and struggled through a series of ill-fitting jobs before finally being discovered by Daptone's Gabe Roth. Most artists appreciate their audiences, just as many are grateful for them, but few artists love their fans as much and as sincerely as Charles Bradley.  

Ten Dangerous Matches 8 – Scientist
One of the leading dub artists of the '80s, Scientist was one of the most distinctive figures on the Jamaican music scene, known for his spacious production and mixing techniques as well as his wild album titles and cover artwork. Scientist's LPs found him using his skills at the mixing board to combat monsters, mythic villains, and video game characters. Scientist was born Overton Brown in Kingston on April 18, 1960. Brown was only 16 years old when producer/performer Errol "Don" Mais discovered and developed the considerable talents of this adolescent dub wiz.

Food For Thought – UB40
"King / Food for Thought" is the debut single by British reggae band UB40. It was released as a double A-side in early 1980. According to Robin Campbell, the lyrics of "Food for Thought" relate to "the hypocrisy of Christmas, the fact that there are starving people in Africa and here we are all sat around eating our Christmas dinner and praising the Lord".

Dictature – Alpha Blondy
Seydou Koné, better known by his stage name Alpha Blondy, is an Ivorian reggae singer and international recording artist. Many of his songs are politically and socially motivated, and are mainly sung in his native language Dyula, French and English, though he occasionally uses other languages, for example, Arabic or Hebrew.
Cool And Calm – Israel Vibration
Israel Vibration are a reggae harmony group, originating from Kingston, Jamaica. Lascelle "Wiss" Bulgin, Albert "Apple Gabriel" Craig, and Cecil "Skelly" Spence all suffered from childhood polio, and went on to be a Jamaican roots reggae group in the 1970s. The trio initially met as children at a rehabilitation center.
Playlist
Bass Culture – Linton Kwesi Johnson
Born For A Purpose/Reason For Living – Dr. Alimantado
Amigo – Black Slate
Can't Get No Peace – Al Campbell
Samba Pati – Willie Lindo
What A Shame – Jr. Thomas, The Volcanos
Peace & Unity – Sonya Spence
I'm Still In Love With You – Marcia Aitken
Breakfast In Bed – Lorna Bennett
Reggae Beat Goes On – Family Choice
Whatcha See Is Whatcha Get – Night Owls
Stop That Train – Clint Eastwood, General Saint
Whatcha Doing (To Me) – Charles Bradley, The Inversions
Ten Dangerous Matches 8 – Scientist
Food For Thought – UB40
Dictature – Alpha Blondy
Cool And Calm – Israel Vibration
Peace & unity and times of trouble. by Funkologie on Mixcloud
RELATED LINKS: