The 100th show. Our mixes have been played about 45,000 times. What a pleasant surprise. This is something special, right? This means that you like our music collection. Time to say thank you for your infinitely large support. A speech for love and peace in this time of trouble…
He gained the world (but lost his soul) but we share love…
Peace Is Gonna Come – The Five Stairsteps
The Five Stairsteps, known as "The First Family of Soul", were an American Chicago soul group made up of five of Betty and Clarence Burke Sr.'s six children: Alohe Jean, Clarence Jr., James, Dennis, and Kenneth "Keni", and briefly, Cubie. The beautiful track "Peace Is Gonna Come" is a B-Side from 1971.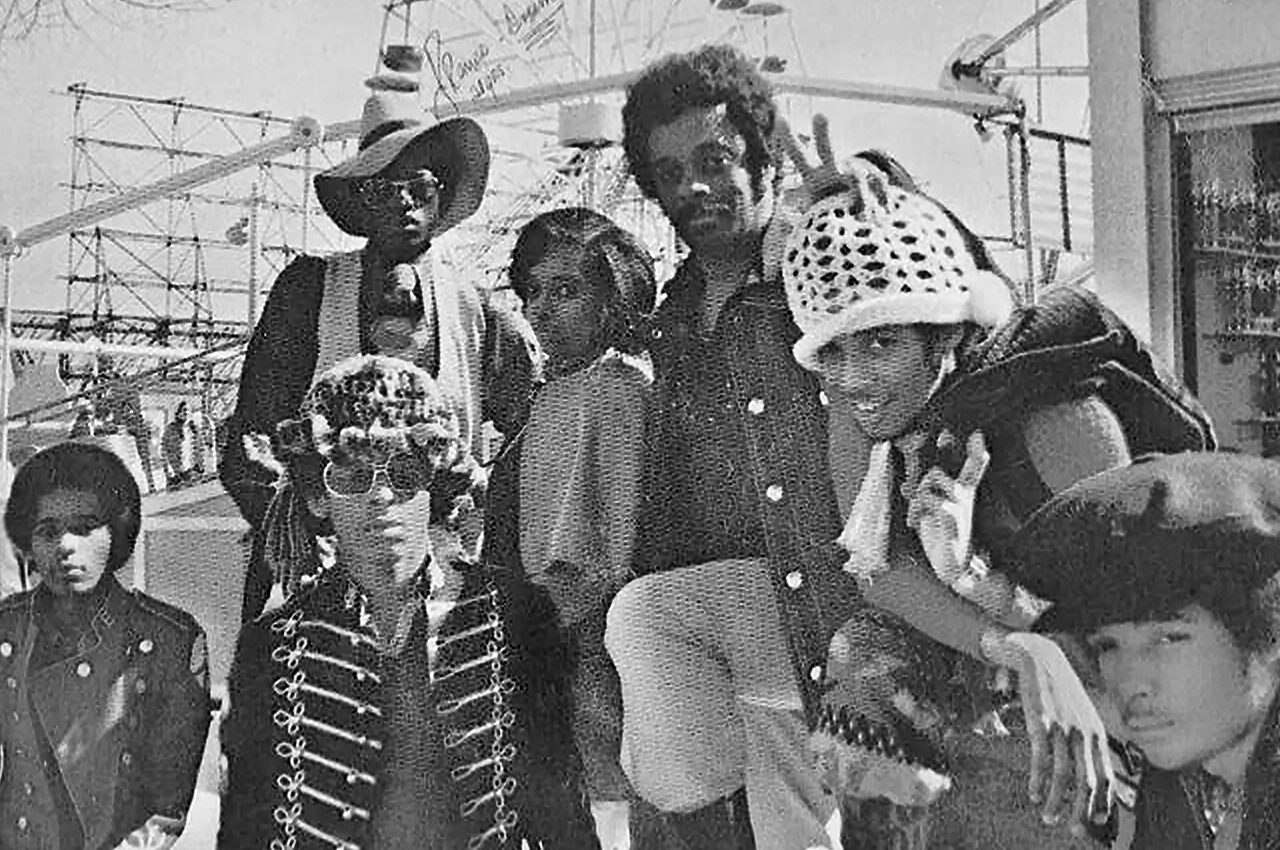 What You Don't Know – The True Reflection
With roots in Washington DC, the quartet came together at the mighty Sigma Sound Studios, Philadelphia, PA. And under the august auspices of arrangers Norman Harris, Ronnie Baker, and Vince Montana. True Reflection were no strangers to the recording studio themselves. True Reflection did provide a springboard for their musical careers. Glenn Leonard went on to replace Damon Harris as first tenor and lead singer of The Temptations (1975-83). Jo Blunt joined The Drifters in 1975 just as their popularity soared in the UK. Joe Coleman went on to form part of The Persuaders line up (1974-75) and later teamed up with his brother William and Richard Gant formed Mirage.
Sweet Norma Jones – Bunny Davis, Spice
We Share Love – Skip Mahoaney, The Casuals
Skip Mahoney, together with fellow Francis Cardozo hall-dwellers George Norris, James Morse, Franklin Radcliff, and Morris Moore, the Casuals, Washington D.C, were formed in 1965. In 1969, the group solidified around its best-known line-up: Roger Chapman, Billy Jones, and original member George Norris. Most importantly, the quartet joined forces with schoolmate James Purdie, a partially blind multi-instrumentalist who had made a name for himself at Cardozo. Purdie could play, arrange, and write songs, and proved essential to the group's unique and professional sound.

Too Soon You're Old – Penny Goodwin
Penny Goodwin grew up in Milwaukee, Wisconsin singing in church with Al Jarreau. Despite her huge talent only this one studio LP exists "Portrait Of A Gemini", a mix of covers by Marvin Gaye, Gill Scott Heron plus original songs by herself and manager Sy Lefco. The LP also featuring strings by members of the Chicago Symphony Orchestra and jazz guitar legend Phil Upchurch.

Half Sister, Half Brother – Barbara Mason
Barbara Mason, one of the few ladies of Soul who not only sang but wrote a great portion of her material, began to "mess" with her grandmother's piano at a the tender age of twelve. While still in school, Barbara formed several groups, comprised of both male and female members. Barbara, the lead singer, would come up with the songs, accompany on the piano and naturally win many of the local talent shows…!

Somebody's Gonna Off The Man – Barry White, The Love Unlimited Orchestra
The man with the distinctive bass-baritone voice. From 1974.

He Gained the World (But Lost His Soul) – Angelo Bond
Former member of The Majestees and hit provider such as "Bring the Boys Home" as rendered by Freda Payne in 1971. The killer album "Bondage" is from 1975.

We Got the Recipe – Bo Kirkland, Ruth Davis
Frank Slay combined the two talents for the album "Bo & Ruth" from 1976.

Lift This Hurt – Elvin Spencer
Elvin moved to Chicago in 1969 after leaving the army. His upbeat stomper "Lift This Hurt" has been released on five different labels and various versions. It was a big tune in the UK Northern Soul scene.

Try It (You'll Like It) – Master Plan Inc.
Masterplan Inc were a 7 piece Chicago soul and funk band founded in 1973 by Fredrick Douglas Shorts. Their style can be compared to the Eliminators. Mid tempo "Try it you'll like it" is a great discovery from Jazzman records.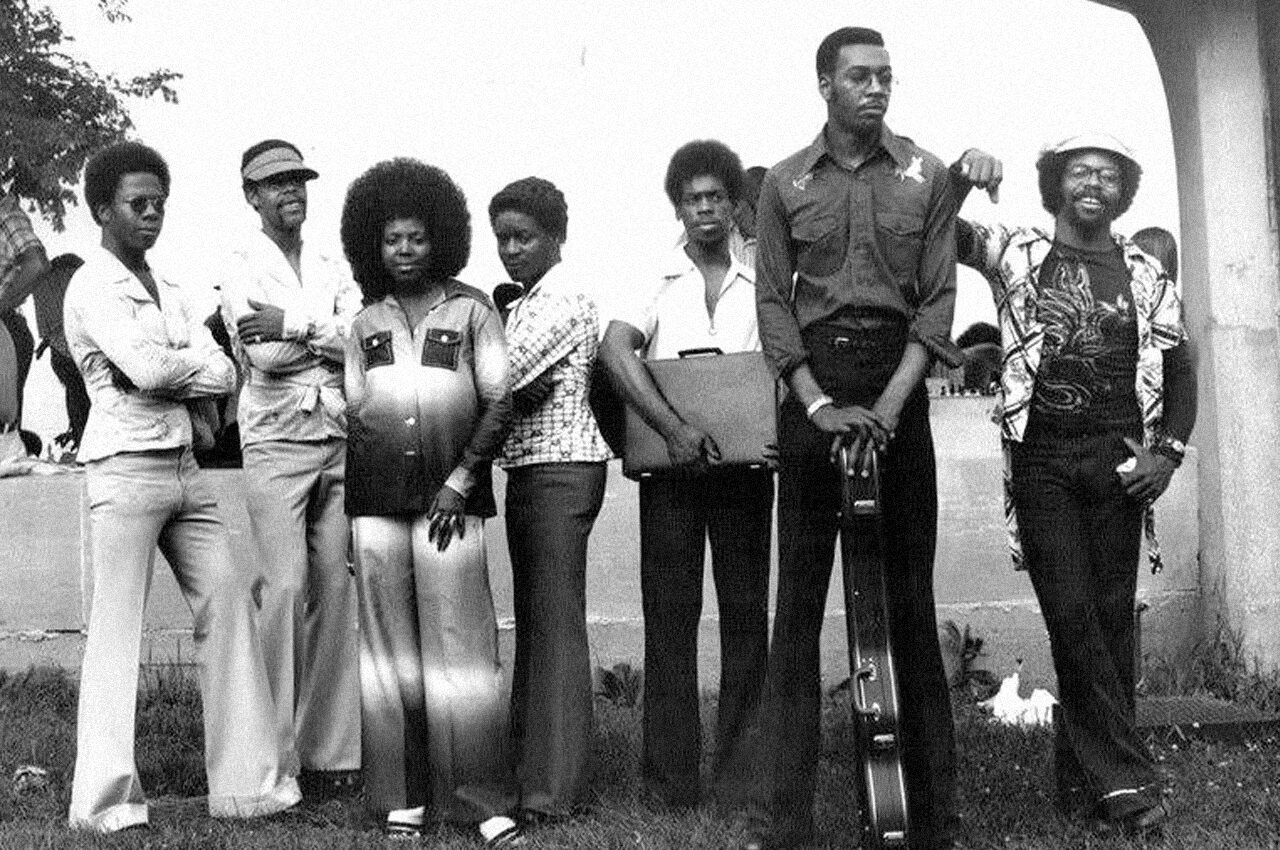 Can't Get Enough of You – Young-Holt Unlimited
American jazz group with soulful leanings from Chicago, Illinois, USA. Formed in 1966 as Young Holt Trio.

We'll Find A Way – Edwin Starr, Blinky Willliams
Wonderful track from "Just We Two", 1969.

Into Something (Can't Shake Loose) – O.V. Wright
Overton Vertis "O. V." Wright is also regarded as one of Southern soul's most authoritative and individual artists. He is also known for plenty of hits.

Soul Lovin' – George Jackson
George Jackson began his career in house music as the label manager for Steve "Silk" Hurley's record label, Silk Entertainment. An awesome blues player.

Will It Be Me Or Him – Geater Davis
He has been described as "one of the South's great lost soul singers, an impassioned stylist whose voice was a combination of sweetness and sandpaper grit."
You Said A Bad Word – Joe Tex
Joseph Arrington Jr. alias Joe Tex was a musician who gained success in the 1960s and 1970s. Legendary the feud escalation between Tex and James Brown performed a concert in Macon, Georgia. Tex, who opened the show, imitated Brown by appearing in a torn, tattered cape and rolling around on the floor screaming, "Please—somebody help get me out of this cape!" Brown, already angry with Tex over the song "You Keep Her", left the club and returned with guns. Tex had left the club before the shooting had commenced…!! The 7″, single is from 1972.

Shame On The Family Name – Calvin Scott
Soul singer and pianist Calvin Scott started out as a partner of Clarence Carter before moving to record as a solo artist for Stax. Scott began playing the piano at age five and first met Carter while attending a school for the blind in Talladega. Scott played several instruments in the school band. From "I'm Not Blind…I Just Can't See" …

Seeds of Life – Harlem River Drive
Eddie Palmieri's Harlem River Drive group employed members of Aretha Franklin's band, alongside some of the most important Latin musicians and jazz soloists of the day, such as Ronnie Cuber, Barry Rogers and Bernard Purdie… A must have album from 1971.
Good Day Sunshine – Roy Redmond
It would appear that Roy Redmond recorded two 45s – both on Loma – and then, mysteriously, nothing more. Redmond's inspired and soulful take on "Good Day Sunshine" from The Beatles' forward-thinking "Revolver".

Try it Babe – The Soul Brothers
Brothers of Soul was a soul trio composed of Fred Bridges, Richard Knight and Bobby Eaton, who were also a songwriting team involved with around 50 singles.

That's How It Feels – Soul Clan
The Soul Clan was a collective of musicians led by Solomon Burke, which started in 1966 as started by Burke, Otis Redding, Wilson Pickett, Don Covay and Joe Tex. Later, both Pickett and Redding left the collective and were replaced by fellow Atlantic artists such as Arthur Conley (a protege of Redding's) and Ben E. King. After the release of the minor successful R&B song, "Soul Meeting", the collective broke up in 1969.
It Tears Me up – Percy Sledge
Sledge's soulful voice was perfect for the series of soul ballads produced by Ivy and Marlin Greene, which rock critic Dave Marsh called "emotional classics for romantics of all ages".
Playlist
Peace Is Gonna Come – The Five Stairsteps
What You Don't Know – The True Reflection
Sweet Norma Jones – Bunny Davis, Spice
We Share Love – Skip Mahoaney, The Casuals
Too Soon You're Old – Penny Goodwin
Half Sister, Half Brother – Barbara Mason
Somebody's Gonna Off The Man – Barry White, The Love Unlimited Orchestra
He Gained the World (But Lost His Soul) – Angelo Bond
We Got the Recipe – Bo Kirkland, Ruth Davis
Lift This Hurt – Elvin Spencer
Try It (You'll Like It) – Master Plan Inc.
Can't Get Enough of You – Young-Holt Unlimited
We'll Find A Way – Edwin Starr, Blinky Williams
Into Something (Can't Shake Loose) – O.V. Wright
Soul Lovin' – George Jackson
Will It Be Me Or Him – Geater Davis
Shame On The Family Name – Calvin Scott
You Said A Bad Word – Joe Tex
Seeds of Life – Harlem River Drive
Good Day Sunshine – Roy Redmond
Try it Babe – The Soul Brothers
That's How It Feels – Soul Clan
It Tears Me up – Percy Sledge