Classics of classics soul pepped up with Nu Soul prepared to (re)discover. A cocktail about simple and complicated love. This mix is dedicated to "The Soul Preacher" who provides us with finest Soul over all the time.
About the cover
Angela Yvonne Davis became a master scholar who studied at the Sorbonne. She joined the U.S. Communist Party and was jailed for charges related to a prison outbreak, though ultimately cleared. Known for books like "Women, Race & Class", she has worked as a professor and activist who advocates gender equity, prison reform and alliances across color lines.
The Dark End Of The Street
Take Me Back – Sugaray Rayford
From the "The World That We Live In" (2017). Rayford was nominated for four Blues Music Awards for the 39th annual Blues Music Awards.

Make a Change – Durand Jones & The Indications
Helmed by foil vocalists in Durand Jones and drummer Aaron Frazer, the Indications conjure the dynamism of Jackie Wilson, Curtis Mayfield and the Impressions. This young band of twenty-somethings are students of soul, including guitarist Blake Rhein, who moonlights doing research for The Numero Group. Even with that background, and an aesthetic steeped in the golden, strings-infused dreaminess of early '70s soul, the Indications are planted firmly in the present, with the urgency of this moment in time.
Don't Let Him Take Away Your Mind – The 4th Coming
"Strange Things 1970-1974" brings together a selection of long lost cuts from 4th Coming, an LA-based band. The diversity in their sound came from the freedom afforded to them in the creative process, with Williams and friend Yusuf Rahman arranging and recording the musicians before Porter would come in and lay down his own words and melodies on top. This gave the recordings their own unique feel.

What am I Waiting For – The Black Exotics
A band around Willie Morris. Worked with the extended Cameo family. His longtime friend and co-member of The Black Exotics, the late Michael Burnett, brought Willie in to do some background vocals for Cameo's album "Word Up". He continued to record and tour with the group.

Can't Get Enough Of Your Love – Sidney Joe Qualls
Sidney Joe Qualls was a southern-born soul singer who was heavily influenced by Al Green. Signed to Dakar Records in the early '70s after meeting Otis Leavill, he made an impressive showing with singles such as "Run to Me" though by the end of the 1970s, on the Chi-Sound label, he'd begun moving toward a disco sound, which he sustained across several singles and an LP "I Don't Do This".

Blackbird – The Manhattans
Formed as a quintet (New Jersey) in 1962. In 1970 Gerald Alston replaced their lead singer George "Smitty" Smith that died of of a brain tumor two days before his 31st birthday. "A Million To One" is from 1972.

Keep on Forgiving You – Vernon Garrett
Though a traditional soul singer in style, song content, and vocal approach, Vernon Garrett is actually a California-based performer. He has recorded for several labels, without much commercial luck, since the late '60s.

Tired of Being Alone – Al Green
From the faboulous "Al Green Gets Next To You" in 1971.

As Far As We Know – Crushed Velvet and the Velveteers
Crushed Velvet and the Velveteers is the alter ego of multi instrumentalist songwriter / studio engineer / producer Alan Evans, who is also co-founder of the band Soulive.
Dear Lord I've Tried – Bill Moss & The Celestials

Rainy Night in Georgia – Brook Benton
Brook Benton, singer and songwriter who was popular with rock and roll, rhythm and blues, and pop music audiences during the late 1950s and early 1960s. He made a comeback in 1970 with the ballad "Rainy Night in Georgia".

The Dark End of the Street – James Carr
Born to a Baptist preacher's family, he began singing in church, performing in gospel groups and making tables on an assembly line in Memphis, Tennessee, when he began recording in the mid-'60s for Goldwax Records, a small Memphis based label. He made the R&B charts in 1967 with his most famous song "The Dark End of the Street", written by Dan Penn and Chips Moman.

(If Loving You Is Wrong) I Don't Want to Be Right – Luther Ingram
Co-writer of "Respect Yourself", a big hit for The Staple Singers in the early 1970's. Ingram's biggest success as a recording artist was 1972's "(If Loving You Is Wrong) I Don't Want To Be Right".

I Forgot To Be Your Lover – William Bell
William developed his songwriting career at the legendary Stax label, and would be a guiding force in the evolution of the Stax sound. This beauty is from 1968.

Drifting – Jimi Hendrix
"The Cry of Love" featured songs Hendrix had been working on at the time of his death and was the first attempt at presenting his planned first studio recording since the breakup of the Jimi Hendrix Experience. The Cry of Love is composed mostly of songs which Hendrix recorded in 1970 at his new Electric Lady Studios in New York City with drummer Mitch Mitchell and bassist Billy Cox.

Little Sparrow – Bettye LaVette
"I've Got My Own Hell To Raise" is beautiful album by Bettye LaVette recorded in 2005.

Aretha, Sing One for Me – George Jackson

I Never Loved a Man (The Way I Love You) – Aretha Franklin
While the inclusion of "Respect", one of the truly seminal singles in pop history is in and of itself sufficient to earn "I Never Loved a Man the Way I Love You" classic status, Aretha Franklin's Atlantic label debut is an indisputable masterpiece from start to finish. Much of the credit is due to producer Jerry Wexler, who finally unleashed the soulful intensity so long kept under wraps during her Columbia tenure. Wexler creates the ideal setting to allow Aretha to ascend to the throne of Queen of Soul, and she responds with the strongest performances of her career.

Trouble, Heartaches & Sadness – Ann Peebles
A diminutive singer with a powerful voice and an even stronger attitude, Ann Peebles was one of the artists who defined Willie Mitchell's legendary Memphis soul label Hi Records, along with Al Green. Easily the best female singer in the Hi stable.

I'm Getting Tired Baby – Betty Wright
La grande Dame of Soul with a beautiful track from 1972.

Packed Up And Took My Mind – Little Milton
Little Milton had a career that spanned from the mid-1950s up until shortly before his death in 2005, recording for labels such as Sun Record Company, Chess, Stax and Malaco Records.

I'll Take Good Care Of You – Garnet Mimms
From Virginia, Singer and songwriter who recorded a number of R & B tunes with various groups and on his own as a solo singer in the 50's, 60's, and 70's. Garnett Mimms is now a born-again Christian and has not recorded for many years. "I'll Take Good Care Of You" is from 1966. A pearl!

Walk on By – Dionne Warwick
With so many artists — especially Dionne Warwick — proving themselves as excellent interpreters of their music, Burt Bacharach and Hal David were working at white heat in 1964. "Walk on By" can truly be called a pop standard and is indeed one of the songwriters' finest moments. One of the greatest things about the song is the fact that although the writers use many of their current musical trademarks.

Now That We Found Love – The O'Jays
One of O'Jays album masterpiece, "Ship Ahoy" (1973) combined shattering message tracks and stunning love songs in a fashion matched only by Curtis Mayfield's finest material. From the album cover showing a slave ship to the memorable title song and incredible "For the Love of Money" Gamble and Huff addressed every social ill from envy to racism and greed. Eddie Levert's leads were consistently magnificent, as were the harmonies, production and arrangements.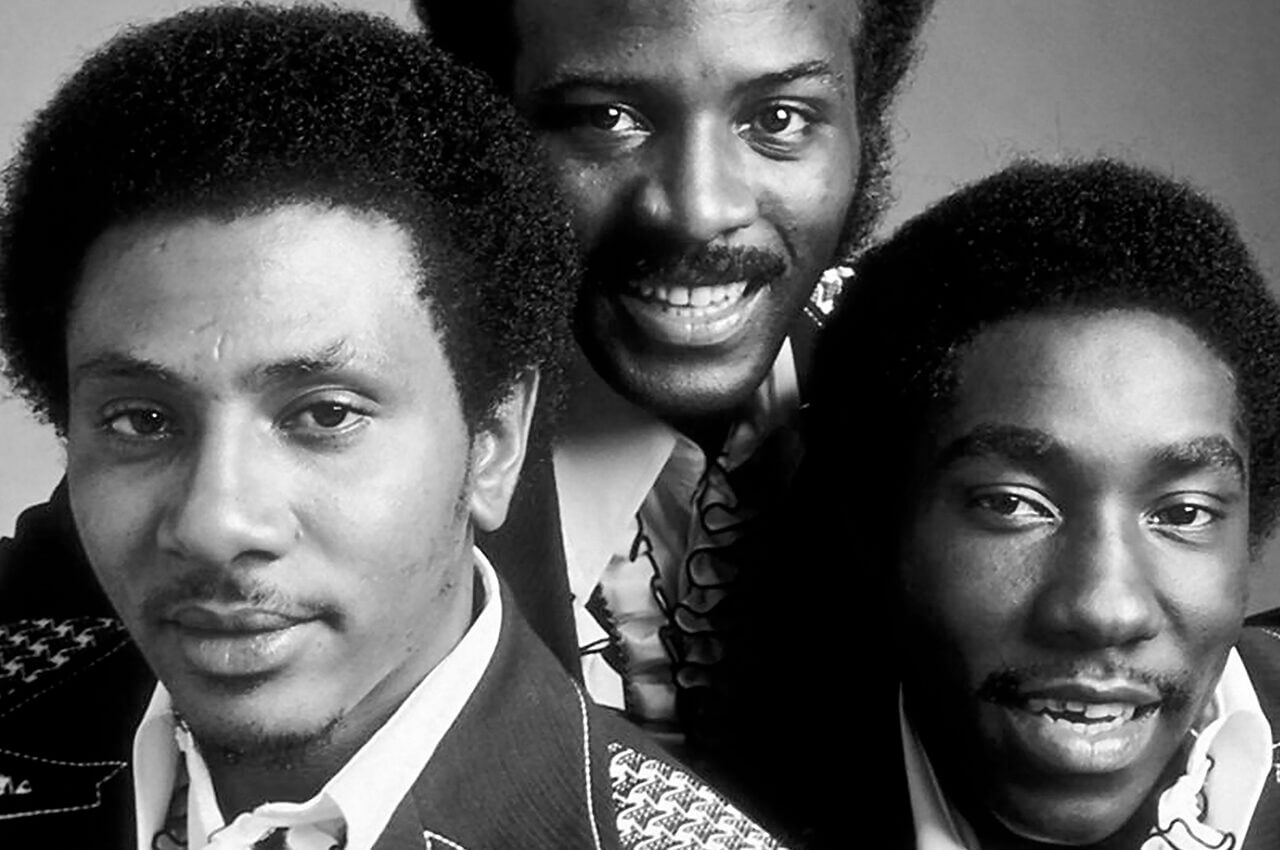 Playlist
Take Me Back – Sugaray Rayford
Make a Change – Durand Jones & The Indications
Don't Let Him Take Away Your Mind – The 4th Coming
What am I Waiting For – The Black Exotics
Can't Get Enough Of Your Love – Sidney Joe Qualls
Blackbird – The Manhattans
Keep on Forgiving You – Vernon Garrett
Tired of Being Alone – Al Green
As Far As We Know – Crushed Velvet and the Velveteers
Dear Lord I've Tried – Bill Moss & The Celestials
Rainy Night in Georgia – Brook Benton
The Dark End of the Street – James Carr
(If Loving You Is Wrong) I Don't Want to Be Right – Luther Ingram
I Forgot To Be Your Lover – William Bell
Drifting – Jimi Hendrix
Little Sparrow – Bettye LaVette
Aretha, Sing One for Me – George Jackson
I Never Loved a Man (The Way I Love You) – Aretha Franklin
Trouble, Heartaches & Sadness – Ann Peebles
I'm Getting Tired Baby – Betty Wright
Packed Up And Took My Mind – Little Milton
I'll Take Good Care Of You – Garnet Mimms
Walk on By – Dionne Warwick
Now That We Found Love – The O'Jays
Classics of classics soul pepped up with Nu Soul prepared to (re)discover. by Funkologie on Mixcloud
Related Link