A supersexy selection by Dr. Strangelove, Berlin, Germany.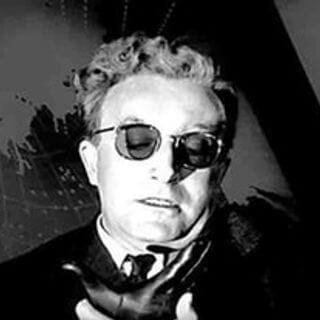 Dr. Strangelove
The Doctor is a music collector since the eighties, occasional DJ.
His ear for beauties is amazing.
This selection is about women power and incredible voices. A real joy and again a great mix.
All the feminine icons of soul music united in one beautiful mix.
And some that are really new to me.
Such as Dorothy & Oma & Zelpha or Rhetta Hughes who was featured on the track "Mother's Prayer" on the 1971 album "As Serious as a Heart-Attack" by Melvin Van Peebles or the 1973 self-titled album by Brenda Patterson, the Bette Midler album Songs for the "New Depression" (1976). Hughes also vocalized on the track "The Circle" on the 1977 album Loading Zone by guitarist Roy Buchanan. In the early 1970s Hughes branched out into acting, her first evident credit being the 1971 blaxploitation film Sweet Sweetback.
Thanks Dr. Strangelove for this trip.
Michel from Funkologie
Playlist
Vanessa Kendrick – 90% Of Me Is You
Linda Lyndell – What A Man
Merry Clayton – Southern Man
Jeanne & The Darlings – Soul Girl
Patti Drew – Hard To Handle
Dorothy & Oma & Zelpha – Gonna Put It On Your Mind
Rosetta Hightower – Big Bird
Honey Cone – Sunday Morning People
Patrice Holloway – Evidence
Hodges, James, Smith & Crawford – Nobody
Erma Franklin – Can't See My Way
Lea Roberts – I'm Losing My Mind
Rhetta Hughes – Gimme Some Of Yours
Brenda George – What You See Is What You're Gonna Get
Gloria Walker – Papa's Got The Wagon
Ike And Tina Turner – Game Of Love
Margie Joseph – You Better Know It
Ann Peebles – Somebody's On Your Case
Pat Hunt – Super Cool (You're Just Super Fool)
Honey & The Bees – Baby, Do That Thing

Related Links
Check out Soul Girls Volume 2
Check out another mix by Dr. Strangelove on Funkologie