Guest Mix by Cupatee Selecta, Switzerland.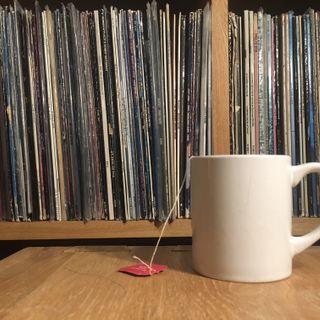 Cupatee Selecta
likes his music well brewed, rich, with a deep and profound flavour.
Enjoy it with a twist of soul, a drop of funk and a spoonful of groove.
Check also the Soul Gramophon Session #6 on Mixcloud.
We like especially the groove between white and black funk'n'soul. This mix never get bored and reflect both side. "Work Song" of Pat Lundy is for shure a groover. The track of more than 7 minutes blows away. Next highlights are for sure Tom Jones "Looking Out My Window" from 1968 and the Movie Track from Philip Lambro based on a true story, details the daring 1964 theft of the J.P. Morgan jewel collection from New York's American Museum of Natural History. Called "The Greatest Jewel Heist of the 20th Century", the robbers took twenty-two precious gems, including the Star of India, the 100.32-carat de Long Ruby and the 16.25-carat Eagle Diamond, stones so famous they would be impossible to sell.
Another great and underrated artist is Harvey Averne. He began playing at hotels in the Catskills following the end of World War II. He won the first two Grammy awards in the newly formed Latin music category with his productions of classic Eddie Palmieri albums. He was also responsible for the first demo recordings of a youthful Madonna, and for signing her on her first record deal.
Thanks for this mix by Cupatee Selecta alias Denis Rychner (Facebook).
Michel from Funkologie