Fruity session by Franco Ponticelli / DJ F@SOUL from Austria.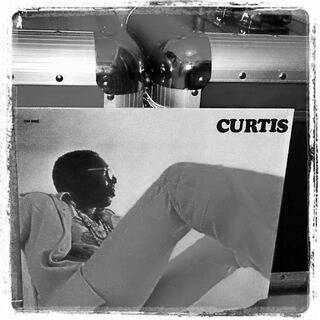 DJ F@SOUL
Host of the radio shows "Soulicious fruits" every tuesday 07:00-08:00 AM and wednesday 18:00-19:00 PM or "Funky Cakes" fridays 22:00-23:00 PM on Radio RapTz.
Sound collector and Dj of blackmusic.
A mighty and horny mix presented by DJ F@SOUL. His exceptional experience and know-how impresses us again and again.
Highlight of the mix for us, is the Sam Dees & Bettye Swann Duet from 1975. Also the well known "Love You Just As Long As I Can" Free Spirit. Another candy is Luther Ingram's "Let's Steal Away To The Hideaway" from 1976. A thoroughly successful and balanced happy mix.
Thanks Franco.

Playlist
James Brown – Woman
Bill Withers – Heartbreak Road
Aretha Franklin – Groovin'
Silk – I Never Had Love (Like This Before)
The Modulations – Worth Your Weight In Gold
Sam Dees & Bettye Swann – Just As Sure
Dee Dee Warwick – Can't It Wait Until Tomorrow
Free Spirit – Love You Just As Long As I Can (Jimmy DePre Edit)
Gwen McCrae – Ain't Nothing You Can Do
The Isley Brothers – My Love Is Your Love (Forever)
Sam & Dave – You Don't Know What You Mean To Me
Lenny Williams – Riding The High Wire
Luther Ingram – Let's Steal Away To The Hideaway
Millie Jackson – Summer (The First Time)
The Spinners – He'll Never Love You Like I Do
Teddy Pendergrass – Turn Off The Lights
RELATED LINKS:
Raptz Radio