An amazing funky session by Huas from Holland.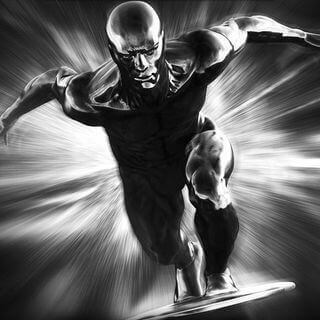 Huas
Music is for him the essence of life. He's collecting music for over 35 years now. Music is the perfect way to connect people from all over the world of all races, religions or ethnical background. Music is the way to peace and happiness for everyone. Music is love and love is the message.
This mix is again an beautiful collection, mixed with love by Huas. As a knowner of Funk and Soul, he admire the feeling for fine combination.
There are some fine tunes, I did'nt knew. Such as Wade Marcus who was a producer during the 1970s. He composed the music to the film "The Final Comedown" with Grant Green. His Spinning Wheel was from 1971.

A highlight also "Headless Heroes" from Eugene McDaniels, who played with Les McCann. His faboulous "Headless Heroes Of The Apocalypse" from 1971 is for sure a milestone. Another candy is "Hang on in there" from the Stovall Sisters (1971). Who show the amazing vocal work and groove of Joyce, Lillian and Netta Stovall.
What blowed me away is "Stepping Stones" from Johnny Harris. Harris is a composer, musician, arranger, conductor and producer, who's been active since the mid '60s. Harris's music for the picture was recorded live at the Royal Albert Hall in London, with the composer conducting a ten-piece orchestra and a rhythm section. The propulsive "Stepping Stones" was used for a chase scene in "Fragment of Fear". What a candy!
Thanks Hugo for this piece of joy.
Michel from Funkologie.
Playlist
1. Soul Finger – The Bar-Keys
2. Gangster Of Love – Jimmy Norman
3. The Deacon – Brute Force
4. Stepping Stones – Johnny Harris
5. Getting The Corners – The T.S.U. Tornadoes
6. Funky Thing – The Unemployed
7. Pop, Popcorn Children – Eldridge Holmes
8. Spinning Wheel – Wade Marcus
9. Headless Heroes – Eugene McDaniels
10. Try It Again – Bobby Bird
11. Somebody In The World For You – Mighty Hannibal
12. Don't Cha Hear Me Callin' To You – Junior Mance
13. Hang On In There – The Stovall Sisters
14. Mo Jo Hanna – Tami Lynn
15. Seeds Of Life – Harlem River Drive Ft. Eddie Palmieri & Jimmy Norman
16. Engine Number 9 – Wilson Pickett
17. Cold Beer – The Gaturs
18. Wanoah – Black Heat
19. Rock Steady – Aretha Franklin