We are free at last! A bunch of breakbeat jewels and deliciously innovative funk bands.
Rock da Spot
The Panther – Lance Ferguson
Lance Ferguson's Raregroove Spectrum is a collection of newly recorded versions of classic funk, soul, jazz and latin vinyl rarities, which features some of Melbourne's finest musicians across the album, including past and present members of The Bamboos. "The Panther" is from "Africadelic" composed and recorded in the span of one week by Manu Dibango in 1973. He continued to fuse Afro-Caribbean flavors with the contemporary Latin and funk influences of the day.

Street Scene – Steven Perri, Zamaun
Steven Perri, based in Milano produced this Killer for Recod Kicks.

Rock da Spot – Nick Fonkynson
The project of Montreal-based producer and motion designer Valentin Huchon, Fonkynson's mix of disco, funk, and house carries on the French Touch tradition. While growing up in France, Huchon was encouraged to play guitar by his father and also inherited his dad's taste in music.

Funk Off – Quasamodo
Quasamodo returns influenced by modern electronica with his own unique style moving into two different directions. "Cheeky Bastard" is a great electro funk breaks with a funky and stylish background while funk off is a more downtempo and hip hpo'ish groove style.

Funk Flow featuring Stuart Lisbie – Los Charly's Orchestra
Los Charly's Orchestra is a London based music project created and directed by Venezuelan producers Juan Laya & Jorge Montiel. Combining a retro and a exhilarating modern sound, Los Charly's Orchestra signature sound is characterized by a unique edge that blends the Boogie-Disco sound of the 70's with a seriously Latin perspective.

Boogie in Zero Gravity – Black Strobe
Black Strobe is an electroclash group formed in Paris in 1997 by record producer Arnaud Rebotini and DJ Ivan Smagghe. They were instrumental in the rise of the electroclash movement in the UK with their breakthrough single "Me and Madonna". Originally producing in the house genre, they later became more influenced by music from the 1970s and 1980s, especially industrial post punk and European electronic body music.

Cocaine Blues – Escort
Escort burst on to the scene in 2006. As DJs nursed their electro-clash hangover with a seemingly never ending stream of disco edits, Escort stood out, in part, by creating dance music the old fashioned way: with impeccable production, musicianship, and songwriting.

Back to Daylight – Dub Pistols, Ashley Slater
The Dub Pistols are a big beat band from West London formed in 1996 by Barry Ashworth. Besides Ashworth, bassist Jason O'Bryan has been a member of the group since that year, later joined by guitarist John King, as well as Bill Borez and Malcolm Wax. The band is especially known for its remixes, and among its clients are groups such as Bush, Korn and Moby.
Ashley Slater Together with Norman Cook (aka Fatboy Slim) founded the band Freak Power in 1993.

Weightlessness – Skunkhour
Skunkhour began as an urban funk band with the Sutherland brothers—Dean on bass guitar and Michael on drums—and Warwick Scott on lead guitar. They relocated to Sydney by 1992 and were joined by the Larkin brothers—Aya on lead vocals and Del as a rapper—both of whom had a background in ska bands. Del's departure in late 1996 marked a stylistic shift from funk and rap to more melodic funk-based rock.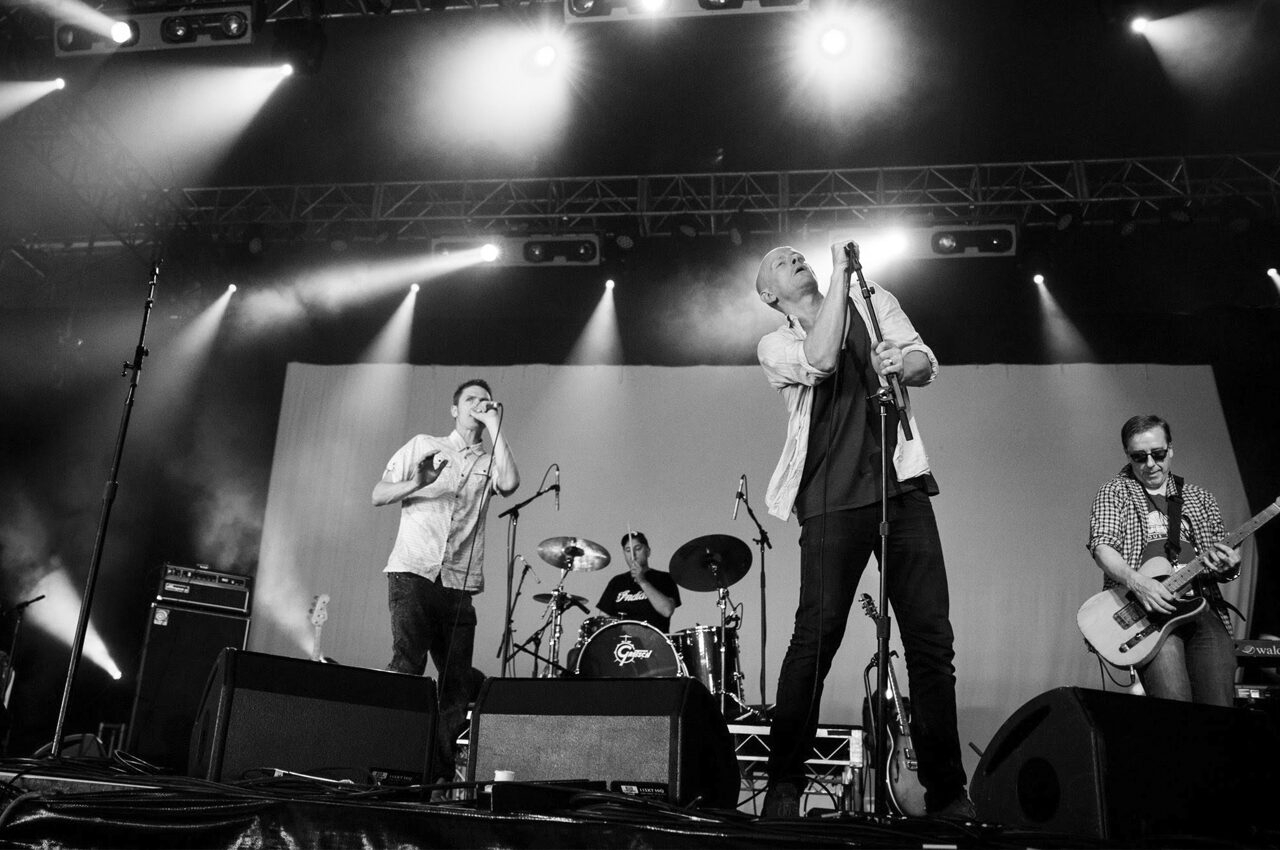 Friend Island – Yan Tregger
Born in Algeria to French parents of Italian origin, Edouard Joseph Scotto Di Suoccio released a number of chanson singles. He began making music under the name Yan Tregger.

Magrao Taste Cafe – DJ Color C2
Swiss DJ Color C2 grew up listening to a wide variety of music. As a DJ and music obsessive, the constant thread that runs through his eclectic taste is funk. Working as a sound engineer in Interlaken.

Wicked – Phase 73
From the amazing VA – Fat Ones: Funky Grooves from TV, Film & Commercials (2007).

Take California – Propellerheads
Propellerheads was a band of the electronic music genre Big Beat. It was founded in 1996 in Bath (England) by Alex Gifford and Will White.

Martin Luther In Tibet – PulpFusion
The Swiss mad beat scientist PulpFusion from Lucerne, starts out as a guitar player in a few local bands over 20 years ago. But the love for producing and mixing groove 'n funk rooted music, make him decide to take the turntable path. Looking for a personal style, he writes, plays and produces his own music.

Pete's Sake – All Good Funk Alliance
Frank Cueto and Rusty Belicek are the masterminds behind the Alliance and they have built a solid reputation for creating a definitive catalog of tracks that are always funky, fun and fresh. Their expertise in all aspects of musical production have helped them create a signature sound that always relies on expert drum and percussion programming, space aged synth sounds, and big bouncy bass lines.

Popozuda Rock 'N' Roll – Defalla
Defalla is an influential and cult Brazilian rock band, formed in Porto Alegre, RS, in 1985, under influences of post-punk, but during his long career, transited through various styles.

Oh Well – General Narcos
He's famed to have punched Jaws, nutted Medussa, given spiderman a wedgy, sexored all the female Blue Peter presenters and that he keeps Brian Blessed staked out in the sun and regularly harvests his beard and pubic hair which he sells under the guise of Cutters Choice(!). What a killer of Peter Green's Track.
Playlist
The Panther – Lance Ferguson
Street Scene – Steven Perri, Zamaun
Rock da Spot – Nick Fonkynson
Funk Off – Quasamodo
Funk Flow featuring Stuart Lisbie – Los Charly's Orchestra
Boogie in Zero Gravity – Black Strobe
Cocaine Blues – Escort
Back to Daylight – Dub Pistols, Ashley Slater
Weightlessness – Skunkhour
Friend Island – Yan Tregger
Magrao Taste Cafe – DJ Color C2
Wicked – Phase 73
Take California – Propellerheads
Martin Luther In Tibet – PulpFusion
Pete's Sake – All Good Funk Alliance
Popozuda Rock 'N' Roll – Defalla
Oh Well – General Narcos
A bunch of breakbeat jewels and delicious and innovative funk bands that will make you move your dance shoes… by Funkologie on Mixcloud