A collaboration with Nenad alias eclectic. We appreciate him as a great aficionado of quality soul and funk music. With his kind support we present you this relaxed and tasty cocktail.
Nenad is a passionate music lover and collector.
Check out his composites on Mixcloud or here on Funkologie. He starts with the first part…
Whisper – True Reflections
With roots in Washington DC, the quartet came together at the mighty Sigma Sound Studios, Philadelphia, PA. True Reflection were no strangers to the recording studio themselves. The Album "Where I'm Coming From" is from 1973.

Trouble Will Remain – Amnesty
Based in Indianapolis, USA in the early 1970s, the group released only two obscure 45s in their recording career. Birthed from the same scene as the Ebony Rhythm Band. From the Double Album "Free your mind".

Peace Of Mind – S.O.U.L.
The Sounds Of Unity and Love, formed in 1970 in Cleveland and soon after entered a talent show where they won first prize, a record deal with Musicor records. The members; Larry Hancock, Lee Lovett, Gus Hawkins, Paul Stubblefield and Bernard Taylor had all been performing locally before they got together to form S.O.U.L.

Don't Forget What I Told You – The Impressions
The Impressions were an American music group from Chicago, active from 1958 until 1983 also with Curtis Mayfield. Between 1958 and 1960 they performed as Jerry Butler & The Impressions. "Finally Got Myself Together" from 1974 is just an awesome pearl.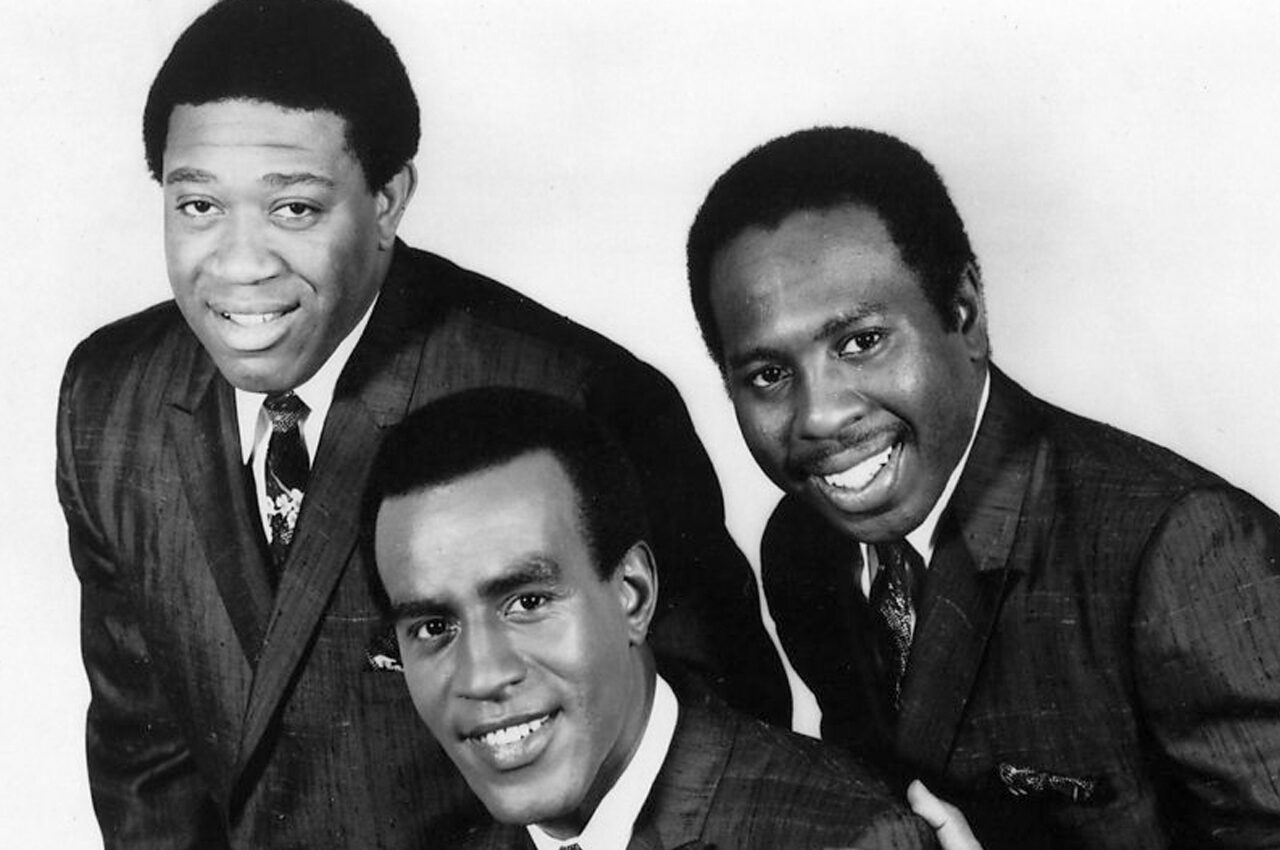 Doing My Own Thing – John Craig
A delicacy reissued also here.

Super Slick – Don Julian & The Larks
The Larks were an African American vocal group, active in the early 1950s. They were not the same group as the Los Angeles-based Larks (originally The Meadowlarks) featuring Don Julian.

Jo Jo – Fugi
Fugi was a psychedelic soul-funk band signed to Chess subsidiary Cadet in the late '60s. Basically the work of one man, Ellington Jordan, their music was influenced particularly by the acid rock side and bore a resemblance to the druggy, guitar-driven soul of early Funkadelic.

What Goes Around (Must Come Around) – Sons Of Slum
The Sons of Slum were formed in Chicago in 1964 and were together until 1978. During these years they released two singles on Stax and two on Gamma. They were also the backing band on extensive tours for The Emotions, Garland Green, Otis Clay and Syl Johnson. In the 70s they were regarded as the tightest baddest live band from Chicago.

Never Let 'em Say – Ballin' Jack
Seattle based rock/funk band from early 70's, established 1969 by Luther Rabb and Ronnie Hammon.

Let Me Ride – Danny Woods
Was also Member of the Chairmen Of The Board.

Laugh – The Jacksonians
There was a band that came from Jackson, a small town in Tennessee 70 miles from Memphis, called simply The Jacksonians. To go unnoticed in the landscape, it doesn't get any better than that. After making a diversion to Cleveland on the Way Out label, they signed to MGM with some big cigar producers. So the story…
Give It Up – The Eliminators
From "Loving Explosion" 1974.
Higgins – Spice
The debut album Fred's Bowling Center was released in 1994, after the band had already given several concerts, among others as support act of Maceo Parker (Lord have mercy, what a fonkey band!) and at the MTV European Music Awards!

So Much Confusion – King Floyd
His musical career started as a singer at the Sho-Bar on Bourbon Street. Following a stint in the army, Floyd went to California, where he joined up with record producer Harold Battiste. His debut album, A Man In Love, featuring songs co-written with Dr. John, failed to make an impact on the charts.
Brother (Don't You Miss Your Mother) – Walter Heath
Walter Heath is a singer/songwriter, the son of a preacher, his childhood was filled with church-going and singing. Led by his mother, all his sisters and brothers, were blessed with the gift of music. From the age of sixteen, Walter performed in local clubs and venues in and around Dayton OH, before heading off to California in 1968.
The World Needs Changin' – Hank Jacobs & Don Malone
Featured on "The World Needs Changing: Street Funk & Jazz Grooves 1967-1976" compilation.
Mack Man (Got To Get Over) – Willie Hutch
A versatile figure during Motown's "golden years", Willie Hutch penned hits for other artists, as well as issuing albums on his own. Hutch then produced albums for Michael Jackson and Smokey Robinson during the early '70s, during which time Hutch penned the soundtrack to the 1973 blaxploitation flick "The Mack" on his own.
Like A Rolling Stone – Major Harris
Major Harris III was an American soul singer who rose to fame in the early 1970s as the lead singer of the Philly soul group The Delfonics.
Big Brother – Brother To Brother
Founded by Michael Burton in 1974. Supported by Sylvia Robinson. They had a hit with Gil Scott Heron's "The Bottle". Changed loosely line-ups. Recorded four albums between 1974 – 1980.

The Macaroni Man – Jimmy Jules & the Nuclear Soul System
This superb track is from "Xmas Done Got Funky" from 1977.

Blood Brothers – Gene Redding
Gene Redding was an American singer, who was discovered by Etta James at a USO Club in Anchorage, Alaska!! The beautiful album is from 1974.
So Hard – Emapea
An amazing DJ based in Poland. Check out more work here.

The Theme for the Grandfather – Steve Gray
Gray was born in Middlesbrough, England. At the age of 10, he began teaching himself to play the piano. During the 1970s he played sessions for Quincy Jones, Henry Mancini, Michel Legrand, Lalo Schifrin, Peggy Lee, Sammy Davis Jr and John Barry.

The Playlist
Whisper – True Reflections
Trouble Will Remain – Amnesty
Peace Of Mind – S.O.U.L.
Don't Forget What I Told You – The Impressions
Doing My Own Thing – John Craig
Super Slick – Don Julian & The Larks
Jo Jo – Fugi
What Goes Around (Must Come Around) – Sons Of Slum
Never Let 'em Say – Ballin' Jack
Let Me Ride – Danny Woods
Laugh – The Jacksonians
Give It Up – The Eliminators
Higgins – Spice
So Much Confusion – King Floyd
Brother (Don't You Miss Your Mother) – Walter Heath
The World Needs Changin' – Hank Jacobs & Don Malone
Mack Man (Got To Get Over) – Willie Hutch
Like A Rolling Stone – Major Harris
Big Brother – Brother To Brother
The Macaroni Man – Jimmy Jules & the Nuclear Soul System
Blood Brothers – Gene Redding
So Hard – Emapea
The Theme for the Grandfather – Steve Gray
A collaboration with Nenad alias eclectic by Funkologie on Mixcloud