An Aerobic Session of Breakbeats made live in the mix
The Circus
Pulsar – Stato Brado
Behind Strato Brato is Jestofunk. The DJ's Claudio 'MozArt' Rispoli, Francesco Farias and Blade, already well known in the Italian house scene, met in their common hometown Ravenna. Their concept was to combine the origins of house with the music of the time.

We mixed Nikki Giovanni inside, an American poet, writer, commentator, activist, and educator. One of the world's most well-known African-American poets, her work includes poetry anthologies, poetry recordings, and nonfiction essays, and covers topics ranging from race and social issues to children's literature.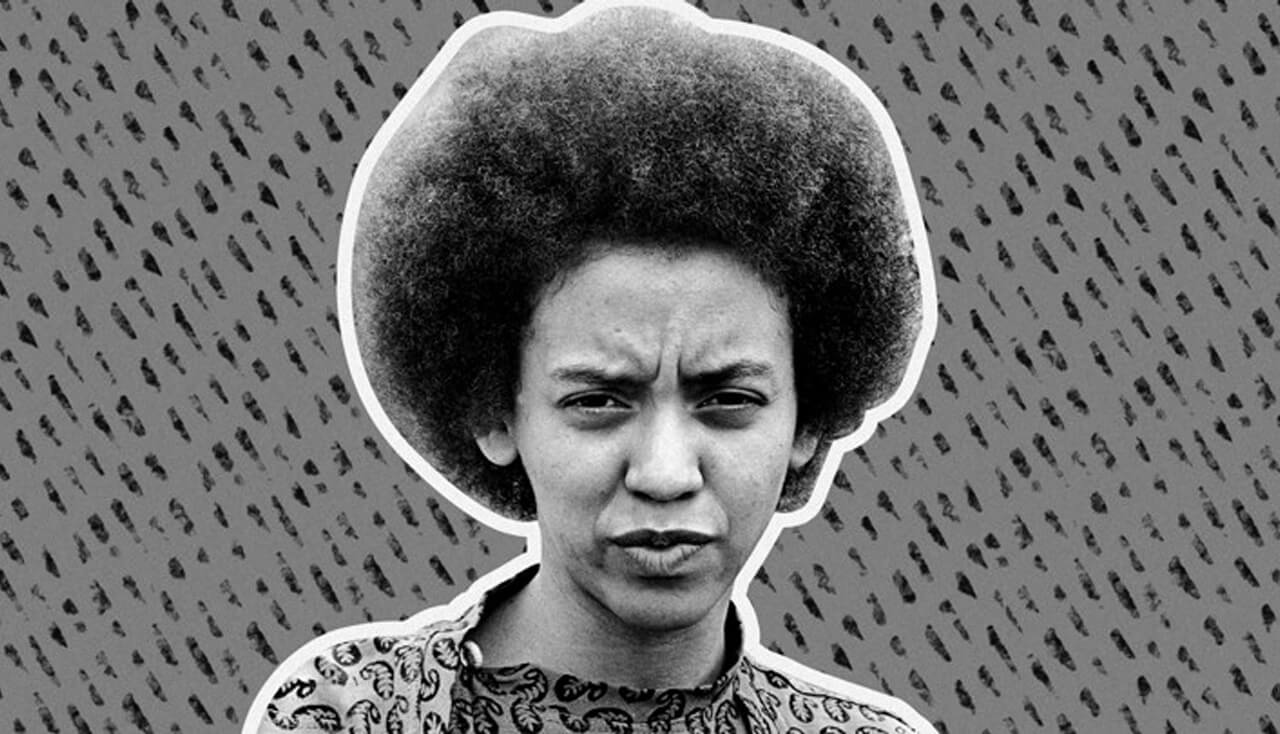 Better On Stage – Flow Dynamics
Australian producer Flow Dynamics has been creating boogie fever and booty havoc on dancefloors across the globe. Fusing live musicians with a pile of electronics and sampling, multi-instrumentalist (and co-founder of Perth's live electronic outfit Rhibosome), Dave McKinney has proved to be a musical force on the world stage.

The Calling – Basement Freaks
If you've been paying any attention to the world of funky breakbeats then you've no doubt heard of Basement Freaks – the brainchild of George Fotiadis.
Give the Drummer Some – Nickodemus
Nickodemus been touring as a DJ all over the World since the mid 90's. Nick DeSimone's connection to the people combined with his background & vision is guaranteed to bring the party & dance-floor anywhere from deep, introspective, electronic moods to more organic sun – filled percussive sets.

Funky Bob Timbales – Timewarp Inc
Timewarp was born in Athens, Greece 25 years before the second millennium. He was introduced to electronic music at age 13 when he acquired an amiga. Captivated by the fledging technology's potential he started working on his own sounds and soon found his musical identity in
the area of chill sound beats.

Singles Party – Greyboy
DJ Greyboy (a.k.a. Andreas Stevens) is an acid jazz DJ from San Diego, San Diego producer and DJ Andreas Stevens, or Greyboy, was initially taken by hip-hop but — because he couldn't find any decent MCs to hook up with — shifted his attention to acid jazz. He was, in fact, the very first American producer to do so. And it was an inspired move. In 1994 Stevens served up his debut solo album, Freestylin', with the help of talented sax player Karl Denson. Greyboy collaborated with rock band Incubus on a track called "Familiar", which appeared on the soundtrack of the film Spawn.

Haggis Express – The Haggis Horns
The Haggis Horns are an eight piece live funk extravaganza combining heavy breakbeat funk, soul, hip-hop and afrobeat with the virtuosity of trained jazz musicians. The members have performed and recorded with many top artists including: The Cinematic Orchestra, Lou Donaldson, Nightmares on Wax, Roots Manuva, Mark Ronson, Stuart Zender (Jamiroqui's bassist), Corinne Bailey Rae, Snowboy, Tim Burgess (The Charlatans), Odyssey, Martina Topley-Bird, Lily Allen, Candie Payne and Amy Winehouse.
Flex with the Posse – Rhythm Mode:D
Instrumental hip hop/electro project of Mark Archer and Dean Meredith in 1988-1989, with Chris Peat and Andy Meecham as part-time keyboarders. Parallel to this, Archer and Meredith started the techno group Bizarre Inc.

Mr. Parker – All Good Funk Alliance
Frank Cueto and Rusty Belicek are the masterminds behind the Alliance and they have built a solid reputation for creating a definitive catalog of tracks that are always funky, fun and fresh. Their expertise in all aspects of musical production have helped them create a signature sound that always relies on expert drum and percussion programming, space aged synth sounds, and big bouncy bass lines.

Let the Funk Ride – Aim
Aim, musician, DJ and producer, who was born in Barrow-in-Furness, Cumbria. His father was a jazz drummer and instrument shop owner, and Turner followed in his fathers footsteps, also owning a music shop. It was here that he began to hone his skills on the decks, helping him to embark upon his musical career. Aim's sound is a blend of funky electronic music and hip hop beats.
Insight – Fort Knox Five, Asheru
Fort Knox Five is a Washington, D.C.-based musical group consisting of Steve Raskin, Jon Horvath, Rob Myers and Sid Barcelona. The musical collective releases music through their self-run label, Fort Knox Recordings. Their music style mixes elements of funk, reggae, hip hop and electronica.

Gimme A Bassline! – Torpedo Boyz
The Torpedo Boyz are a German/Japanese electronic musical duo.

Lets Go Jammin – Morlack, The Breakbeat Junkie
Paris local DJ & Producer Morlack in coorperation with Breakbeat Junkie straight outa Nottingham the pause button master decided to ditch his cassette tapes and ZX spectrum for 21st century computer and keyboard.

Apply The Pressure – Funk Ferret
A very talented Kiwi that describes himself as a soul bustin', jazz spankin', funk slangin' breaks monkey. The New Zealand funker has an amazing array of edits and remixes.

The Bear Pit – Boca 45, Mohawkestra
Made up of luminaries of the Bristol music scene, Mohawkestra collaborated in 2017 with Boca 45 to release the single "The Bear Pit", which was chosen by Huey Morgan as beat of the week on his BBC 6 Music radio show.

Funky Hot Grits – Soopasoul
Soopasoul is that rarest of things in this electronic age of dance music. A band where everything is played in live, where loops and plug-ins are Danny Hybrid the man behind Soopasoul grew up in Manchester and has been a music pioneer since the age of 14.

Gimme the Breaks – A.Skillz, Krafty Kuts, Kurtis Blow
Will You Be Mine – Smoove & Turrell
Smoove & Turrell are a British group hailing from Gateshead in the North East of England. They play a style of music they describe as "Northern Funk" – a contemporary fusion of funk, soul, northern soul, hip-hop and electronica.
Playlist
Pulsar – Stato Brado / The New Yorkers – Nikki Giovanni
Better On Stage – Flow Dynamics
The Calling – Basement Freaks
Give the Drummer Some – Nickodemus, The Real Live Show, Nappy G
Funky Bob Timbales – Sneaky Fox remix
Singles Party – Greyboy
Haggis Express – The Haggis Horns
Flex with the Posse – Rhythm Mode:D
Mr. Parker – All Good Funk Alliance
Let the Funk Ride – Aim
Insight – Fort Knox Five, Asheru
Gimme A Bassline! – Torpedo Boyz
Lets Go Jammin – Morlack, The Breakbeat Junkie
Apply The Pressure – Funk Ferret / Martha – Brooklyn Funk Essentials
The Bear Pit – Boca 45, Mohawkestra
Funky Hot Grits – Soopasoul
Gimme the Breaks – A.Skillz, Krafty Kuts, Kurtis Blow
Will You Be Mine – Smoove & Turrell
An Aerobic Session of Breakbeats made live in the mix. by Funkologie on Mixcloud