From Rio to São Paulo. Brazil shines with poetic language. Unfortunately, there is still a lot of poverty in the cities, which leads to ghettoisation. A lot is transmitted in the lyrics of this mix. Dedicated to all my friends still living and working hard to survive.
The Trip
Esse E O Meu Pais
Esse E O Meu Pais – Câmbio Negro
Câmbio Negro was formed in 1990, in Ceilândia. The first line-up had X and DJ Jamaika (Jefferson Alves) on vocals and DJ Chocolaty on the record players. The first album, entitled Sub-Raça, was released in July 1993 on the independent label Discovery. In 1995, the group released their second album Diário de um Feto on the same label, selling two thousand copies in its first fifteen days.
Coisas de Brasil – Rincon Sapiência featuring Denna Hill
Rincon Sapiência began his career in 2000, as part of the band Munições da 38. Besides singing rap, Rincon developed poetry workshops, hip hop events and other social activities. The track is from "SP Gueto BR" in 2014.
Umaextrapunkprumextrafunk – Black Alien
Gustavo de Almeida Ribeiro, better known by his stage name Black Alien. Gustavo first went on stage in 1993, and since then has developed a trajectory of participations with artists from the most varied genres, such as Os Paralamas do Sucesso, Forfun, Fernanda Abreu, Raimundos, Banda Black Rio, Pavilhão 9, Marcelinho da Lua, Dead Fish, Sabotage, among others. Black Alien was a member of Planet Hemp, a group which also included Marcelo D2, and founded the group Reggae B, in partnership with bassist Bi Ribeiro, from Paralamas do Sucesso.

Hip Hop Rio – Planet Hemp
Planet Hemp was a Brazilian rock and rap band. The band was formed in Rio de Janeiro in 1993 and broke up eight years later due to differences and Marcelo D2's solo career, although he still performs with members of his former band. Besides, Skunk, Rafael, Formigão and Bacalhau were founding members of the band. From 1998 to 2015, Bacalhau was the drummer in the band Autoramas, after which he briefly brought Planet Hemp back to life.

Sr. Tempo Bom – Thaíde & DJ Hum
Without a shadow of a doubt, DJ Hum is the Brazilian who has hit the most hits in recent times
in terms of Hip Hop / Black Music and their collaborations include some of the most
famous singers and artists of Brazilian music. His partnerships with prominent artists such as Thaide with whom he released 9 albums in his celebrated 17-year partnership being national Hip Hop icons.
Equilíbrio – Kamau featuring Jeffe
Kamau (which is said to mean "silent warrior" in a Kenyan dialect) is the stage name of Marcus Vinícius Silva, rapper, mathematician and former professional skateboarder.

Zé Brasileiro – Rappin' Hood
Antônio Luiz Júnior was born in the bairro of Heliópolis, São Paulo. Diagnosed with vitiligo early in his childhood, he began writing his first songs when he was circa 14 years old, also taking trumpet and cornet lessons. His career as a rapper officially began in 1989, after he won a rap battle, subsequently taking the stage name "Rappin' Hood" as a pun on legendary English outlaw Robin Hood.

Gosto Serena – Anelis Assumpção
Anelis was born in Penha. She began her career at 18, doing backing vocals in her father's band, also singer and composer Itamar Assumpção. She was a member of the group DonaZica, alongside Iara Rennó and Andréia Dias. In 2007, she started performing as a soloist.

Na Mangueira – Zuco 103
Zuco 103 is a Dutch band that was founded in Amsterdam in 1999. This band consists of Dutch drummer Stefan Kruger, German pianist Stefan Schmid and Brazilian-Dutch singer Lilian Vieira. The band mixes Brazilian sounds with European electropop music. They coined the term brazilectro.

O Manual do Funk Nacional – Funk Como Le Gusta
Funk Como Le Gusta (FCLG) is a soul-funk big band that began to play in 1998. Their repertoire includes grooves, 70's songs, and Brazilian soul. Between 1998 and 1999. The band features a tight horn section and a percussion section that exemplify the strong rhythms that Brazil is so famous for.

Eu nao sei mentir direito – O Rappa
O Rappa was a Brazilian reggae/rock band from Rio de Janeiro. Combining many styles such as rock, reggae, funk, hip hop and samba. Many of O Rappa's songs contain sharp protests against the social problems in Brazil and the members of the band themselves are supporters of numerous social projects.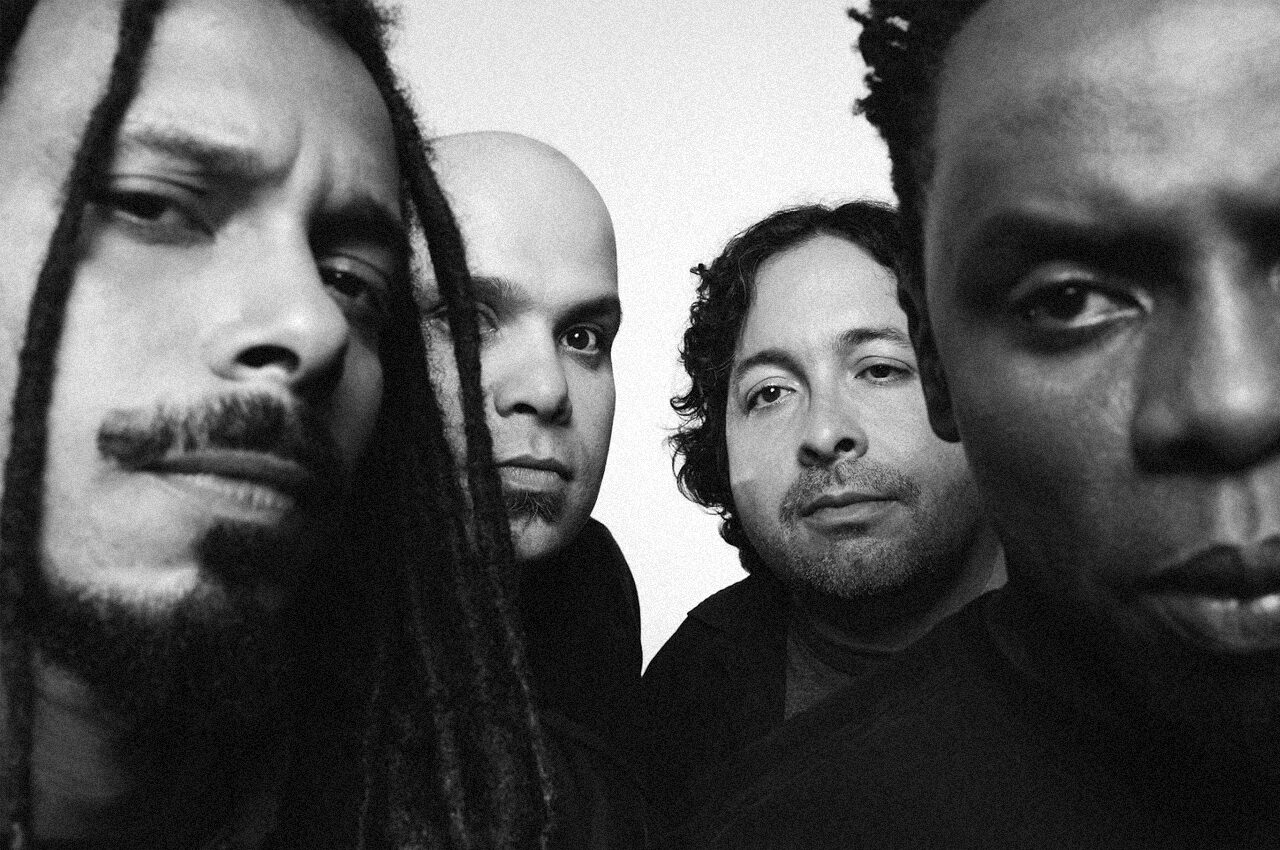 Preto Cismado – Aláfia
It all started in 2011, when Aláfia warmed up affinities in a season of shows at Bar B, in downtown São Paulo. The talk of the street, the freshness of the meetings and the deep contact with the Afro-Brazilian ancestry then proved to be fundamental aspects for the creation of the group. The music of Aláfia ("open roads" in Yoruba) arises from the digestion of various influences, the meeting point between rap, MPB and funk. From the wonderful Album "Corpura" from 2015.

Caso de Polícia – Rappin' Hood

Maloca É Maré – Sabotage feat. Funk Buia, Rappin' Hood, Instituto, Ganjaman & Duani
Brasilian rapper from São Paulo. Born 1973 and died in january 2003 by three bullets to the head.

Us Mano e as Mina – Xis

Mundo Tela – BNegão, Seletores de Frequência
Bernardo Santos, better known as BNegão, is a singer and songwriter from Rio de Janeiro. He drew the attention of the carioca underground with strong and reflective songs.

Qual E – Marcelo D2
Marcelo Maldonado Peixoto, better known as Marcelo D2, is a Brazilian rapper, vocalist of the band Planet Hemp, who today wants to continue his solo career and a side project with the return of the band Planet Hemp.

Olha O Menino – Helião, Negra Li
Helião is a Brazilian rap singer that was born in Bahia but was created in Pirituba, neighborhood of Zona Oeste in São Paulo, Brazil. Negra Li, stage name Liliane de Carvalho, is a Brazilian singer, songwriter and actress. A soloist in the choir of the University of São Paulo, she studies music and piano and is considered one of the leading singers with her contralto voice.

Passarinhos – Vanessa Da Mata, Emicida
The Playlist
Esse E O Meu Pais – Câmbio Negro
Coisas de Brasil – Rincon Sapiência featuring Denna Hill
Umaextrapunkprumextrafunk – Black Alien
Hip Hop Rio – Planet Hemp
Sr. Tempo Bom – Thaíde & DJ Hum
Equilíbrio – Kamau featuring Jeffe
Zé Brasileiro – Rappin' Hood
Gosto Serena – Anelis Assumpção
Na Mangueira – Zuco 103
O Manual do Funk Nacional – Funk Como Le Gusta
Eu nao sei mentir direito – O Rappa
Preto Cismado – Aláfia
Caso de Polícia – Rappin' Hood
Maloca É Maré – Sabotage feat. Funk Buia, Rappin' Hood, Instituto, Ganjaman & Duani
Us Mano e as Mina – Xis
Mundo Tela – BNegão, Seletores de Frequência
Qual E – Marcelo D2
Olha O Menino – Helião, Negra Li
Passarinhos – Vanessa Da Mata, Emicida
Dedicated to all my friends still living and working hard to survive. by Funkologie on Mixcloud