This spontaneous mix is a special for the International Women's Day 2020. These voices have touched me shortly or forever and showed me how much can be achieved with little and cleverness. Silence can be strong. This mix is for all those women out there who have to fight for respect every day. I salute you.
The Trip
The Power Women
Seven Virgins – Sandy Denny
Sandy Denny, actually Alexandra Elene MacLean Denny was a British singer and songwriter. She was a member of Fairport Convention several times, a founding member of the group Fotheringay and sang with the Strawbs and on Led Zeppelin's fourth album. Sandy Denny's music ranges from British-Celtic folk music to the British folk rock of the 1960s and 1970s, which she decisively influenced, to her own compositions with classical or jazz influences.
Bushel Hyde – Jessica Pratt
An American musician and singer-songwriter, based in Los Angeles. Pratt was raised by her mother, who exposed her to a broad range of artists, including Tim Buckley and the Gun Club. She learned to play the guitar around the age of 15, after her older brother gave up playing his Stratocaster. "Bushel Hyde" is from her selftitled album from 2012.

I Don't Like Mondays – Tori Amos
Singer-songwriter and pianist. She is a classically trained musician with a mezzo-soprano vocal range. Having already begun composing instrumental pieces on piano, Amos won a full scholarship to the Peabody Institute at Johns Hopkins University at the age of five, the youngest person ever to have been admitted. Her songs focus on a broad range of topics, including sexuality, feminism, politics and religion. Boomtown Rats "I Don't Like Mondays" is from the wonderful 2001 all cover album "Strange Little Girls".

Don't Know How To Keep Loving You – Julia Jacklin
"Crushing" is the second studio album by Australian musician Julia Jacklin. It was released in February 2019. Helen Brown of The Independent gave the album a perfect score, calling it "Grunge-rinsed, feminist-flipped, upcycled Fifties guitar an' all: Crushing is a triumph". We think the same

I Put a Spell on You – Angelina Jordan
Angelina Jordan Astar is a Norwegian singer. In 2014, at the age of eight, she won Norske Talenter, Norway's version of the casting show Got Talent, by singing classical jazz standards such as Gloomy Sunday and Fly Me to the Moon. Videos of Angelina's appearances on YouTube became an internet phenomenon and brought her to the attention of media all over the world. When I first heard "I Put a Spell on You" from her, I was blown away!
Talk to You – Tracy Chapman
Chapman became known for her double appearance at the Nelson Mandela 70th Birthday Tribute Concert at Wembley Stadium in London on 11 June 1988, shortly after the release of her debut album. As Stevie Wonder had to stop his performance due to technical problems, the promoter asked her to go on stage a second time to bridge the resulting break solo with the acoustic guitar. Due to the worldwide broadcast of the concert she became known to an audience outside the United States. "Talk to you" is from 2015 Album "Where You Live".
It's Too Late – Carole King
Carole is a songwriter and pianist. She also plays the guitar occasionally during her live performances. With the album "Tapestry", she made a decisive contribution to the establishment of the singer-songwriter genre. "It's Too Late" is a cleverly made soul song that touches me very much.

You Can't Fix This – Stevie Nicks
She was successful as a soloist as well as in various formations and became world famous as composer, singer and front woman of the band Fleetwood Mac. "You Can't Fix This" was part of the official soundtrack of the documentary Sound City by Dave Grohl.

C'mon Billy – PJ Harvey
Polly Jean Harvey is an English musician and singer-songwriter. Primarily known as a vocalist and guitarist, she is also proficient with a wide range of instruments. "To bring to my love" from 1995 was a milestone in Alternative Rock Music.

Keep the Streets Empty For Me – Fever Ray
Fever Ray is the debut solo studio album by Fever Ray, an alias of Karin Dreijer of Swedish electronic music duo The Knife. The Guardian named Fever Ray the second best album of 2009, calling it "[g]lacial, creepy and impish". An amazing track.
Blow Away – Kate Bush
"Blow Away" was dedicated to Bill Duffield. The phrase "Put out the Light, then put out the light" comes from Shakespeare's Othello, in the scene just before Othello kills Desdemona. The song mentions the names of deceased musicians, in the following order: Minnie Riperton, Keith Moon, Sid Vicious, Buddy Holly and Sandy Denny. Kate Bush fairy voice was the trigger to publish this mix.

Little Green – Joni Mitchell
Joni Mitchell is a Canadian musician and painter. She is one of the most important singer-songwriters of the 1970s and 1980s. She accompanies herself on guitar and piano, and in the early 1970s she also played dulcimer. "Little Green" is from 1971's Album "Blue".
Let No Man Steal Your Thyme – Shelagh Mcdonald
Shelagh McDonald is a Scottish folk singer, songwriter and guitarist who released two albums before her abrupt and mysterious disappearance in 1971. Nothing further was heard of her until 2005, when she made contact with the Scottish Daily Mail to tell the story of her intervening years. In 2013 she made a low-key return to public performances and made new recordings for the first time since the early 1970s. "Let No Man Steal Your Thyme" is a part of a compilation released in 2005.

Summer's Coming Around Again – Carly Simon
Carly was a musician, and children's author. She rose to fame in the 1970s with a string of hit records, and has since been the recipient of two Grammy Awards, an Academy Award, and a Golden Globe Award for her work. Throughout her career, she has amassed a total of 13 Top 40 Hits including "You're So Vain".

Little Bit Of Rain – Karen Dalton
Dalton, whose heritage was Cherokee, was born Karen J. Cariker in Enid, Oklahoma. Her bluesy, world-weary voice is often compared to that of iconic jazz singer Billie Holiday. She sang blues, folk, country, pop, Motown – making over each song in her own style. She played the twelve string Gibson guitar and a long neck banjo. The square arrengement to "Little Bit Of Rain" is from 1969 Debut "It's So Hard To Tell Who's Going To Love You The Best".

Taken – Linda Perry
Linda Perry is a rock singer, songwriter and music producer. She became known as the singer of the 4 Non Blondes and started a solo career in 1995. Since 2001 Perry wrote numerous songs for singers like Celine Dion, Pink, Christina Aguilera and Gwen Stefani. Perry is the owner of the label Custard Records, which has signed James Blunt, among others. What a career! What a woman…

Because the Night – Patti Smith
"Because the Night" is a song written by Bruce Springsteen and Patti Smith that was first released in 1978 as a single from the Patti Smith Group Album "Easter". Patricia Lee "Patti" Smith is a poet, punk and rock musician, singer-songwriter, photographer and painter. She is considered the "Godmother of Punk".

Hammond Song – The Roches
The band was formed in 1976 by the sisters Maggie and Terre Roche when their youngest sister Suzzy joined the duo. The newly formed trio was active in the Greenwich Village club scene Their most famous record to date is their incredible debut album "The Roches", released in 1979 and produced by King Crimson guitarist Robert Fripp. Guest musicians included Fripp (electric guitars, Frippertronics), Tony Levin and Larry Fast.

Downpressor Man – Sinéad O'Connor
An Irish singer-songwriter who rose to fame in the late 1980s with her debut album The Lion and the Cobra. O'Connor achieved worldwide success in 1990 with a new arrangement of Prince's song "Nothing Compares 2 U". The highlight for us is for sure "Throw Down Your Arms" is Sinéad seventh studio album, and her first reggae album. O'Connor sings cover versions of classic roots reggae songs, with production by Sly and Robbie. The album was recorded in Kingston, Jamaica at Tuff Gong Studios. 10 per cent of the profits went to support Rastafari elders in Jamaica.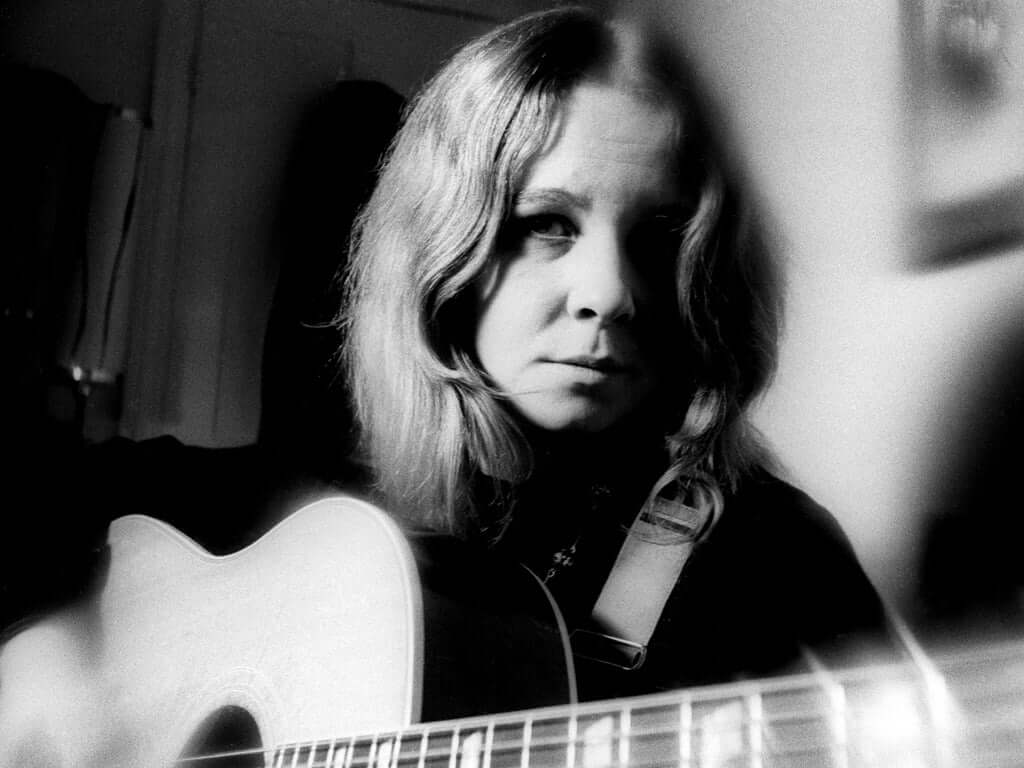 Sandy Denny, the only female guest musician on a Led Zeppelin Album. All amazing women …
In love Michel

Playlist
Seven Virgins – Sandy Denny
Bushel Hyde – Jessica Pratt
I Don't Like Mondays – Tori Amos
Don't Know How To Keep Loving You – Julia Jacklin
I Put a Spell on You – Angelina Jordan
Talk to You – Tracy Chapman
It's Too Late – Carole King
You Can't Fix This – Stevie Nicks, Dave Grohl, Taylor Hawkins, Rami Jaffee
C'mon Billy – PJ Harvey
Keep the Streets Empty For Me – Fever Ray
Blow Away – Kate Bush
Little Green – Joni Mitchell
Let No Man Steal Your Thyme – Shelagh Mcdonald
Summer's Coming Around Again – Carly Simon
Little Bit Of Rain – Karen Dalton
Taken – Linda Perry
Because the Night – Patti Smith
Hammond Song – The Roches
Downpressor Man – Sinéad O'Connor
Blow Away by Funkologie on Mixcloud
RELATED LINKS: