Beautiful voices with a magic touch. Silence at it's best simply reduced to maximum.
A little thanks to Liza's old fashioned mixes! Funkologie wishes you a merry christmas!
The Trip
Walk on by
My Baby Just Cares for Me – Nina Simone
"My Baby Just Cares for Me" is a jazz standard written by Walter Donaldson with lyrics by Gus Kahn. Simone recorded the song in late 1957 for her debut album, "Little Girl Blue", released in February 1959.

The Sound of Silence – Carmen McRae
She studied piano early on and had her first important job singing with Benny Carter's big band (1944), but it would be another decade before her career had really gained much momentum. Such as this interpretation from Simon and Garfunkel.
Ode to Billie Joe – Bobbie Gentrie
Bobbie Lee Gentry (born Roberta Lee Streeter) was one of the first female artists to compose and produce her own material. Gentry rose to international fame in 1967 with her Southern Gothic narrative "Ode to Billie Joe". Earning Gentry Grammy awards for Best New Artist and Best Female Pop Vocal Performance in 1968.
Oh My Love – Kat Edmonson
Possessing a fleet, light voice and a sly touch, jazz vocalist Kat Edmonson brings both the songs and the sensibility of the Great American Songbook into the 21st century. Edmonson's own unmistakable sound comes into fine focus on "The Big Picture" (2014).

Cry Me A River – Julie London
A sultry, smoky-voiced master of understatement, Julie London enjoyed considerable popularity during the cool era of the 1950s. London never had the range of Ella Fitzgerald or Sarah Vaughan, but often used restraint, softness, and subtlety to maximum advantage. London performed her biggest hit, "Cry Me a River" in the Jayne Mansfield film The Girl Can't Help It.

Collage – Lady Blackbird
Under the name Lady Blackbird, Los Angeles-based vocalist and composer Marley Munroe mixes original songs with updates of classic jazz ballads and deep soul cuts. She favored predominantly acoustic backing for "Black Acid Soul" (2021). A beautiful version of The Three Degrees Hit.
Easy to Be Hard – Cheryl Barnes
The beautiful song from Hair, composed by Galt McDermot in 1979.

Workin' Together – Ike & Tina Turner
Released early in 1971. Their first album for Liberty Records, "Workin' Together" was the first genuine hit album Ike & Tina had in years; actually, it was their biggest ever, working its way into Billboard's Top 25 and spending 38 weeks on the charts. They never had a bigger hit.

At the Hotel – Eunice Collins

On Broadway – Jimmy Scott
"On Broadway" is a song written by Barry Mann and Cynthia Weil in collaboration with the team of Jerry Leiber and Mike Stoller. The song was best known from George Benson's interpretation.

Walk On By – Aretha Franklin
A song composed by Burt Bacharach, with lyrics by Hal David, for singer Dionne Warwick in 1963. This song is version on "Runnin' Out of Fools" is the sixth studio album of Aretha Franklin.

Alone Again – Esther Phillips
Originally released in 1972, "Alone Again, Naturally" is a fine album by the eclectic and talented soul star Esther Phillips. Helmed by jazz producer Creed Taylor, and recorded with an all-star cast of fusion, soul, and jazz musicians (George Benson, Maceo Parker, Ron Carter, Billy Cobham), this is the early-'70s Creed Taylor sound adapted to pop and soul music, putting Phillips' impassioned vocals in slick, mellow soul-jazz grooves.

I Don't Know – Ruth Brown
Ruth Brown's regal hitmaking reign from 1949 to the close of the '50s helped tremendously to establish the New York label's predominance in the R&B field. Later, the business all but forgot her — she was forced to toil as domestic help for a time — but she returned to the top, her status as a postwar R&B pioneer recognized worldwide.

A Whiter Shade of Pale – Halie Loren
From "They Oughta Write a Song". A wonderful voice to follow…

Autumn Leaves – Eva Cassidy
Eva Marie Cassidy was an American vocalist described by the British newspaper The Guardian as "one of the greatest voices of her generation." She had a diverse repertoire of jazz, blues, folk, gospel and pop. A wonderful live record.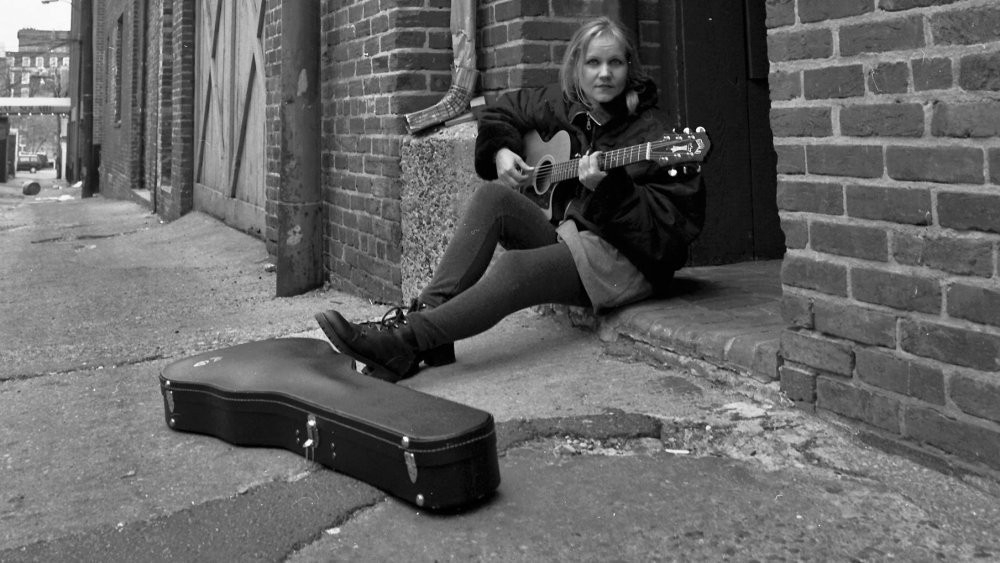 It's Oh So Quiet – Lisa Ekdahl
Lisa Ekdahl became one of the top Swedish pop singers of the 1990s but also records and performs straightahead jazz. Ekdahl's pop albums have been in Swedish, while her acoustic jazz albums have favored English-language standards. The thin-voiced singer was born and raised in Stockholm, where in 1990, she started singing jazz with the trio of pianist Peter Nordahl.

Worrisome Heart – Melody Gardot
Known for her dusky, delicately nuanced vocal style, Melody Gardot has built a loyal fan base with her intimate blend of jazz, Latin, and Brazilian sounds. Released in 2006, came two years after she suffered a near fatal automobile accident, the differently able Gardot triumphing in accomplishing what many others, including her, could only dream of. This project has her singing and playing guitar and a little piano.
Sunday and Sister Jones – Roberta Flack

Playlist
My Baby Just Cares for Me – Nina Simone
The Sound of Silence – Carmen McRae
Ode to Billy Joe – Bobbie Gentrie
Oh My Love – Kat Edmonson
Cry Me A River – Julie London
Collage – Lady Blackbird
Easy to Be Hard – Cheryl Barnes
Workin' Together – Ike & Tina Turner
At the Hotel – Eunice Collins
On Broadway – Jimmy Scott
Walk On By – Aretha Franklin
Alone Again – Esther Phillips
I Don't Know – Ruth Brown
A Whiter Shade of Pale – Halie Loren
Autumn Leaves – Eva Cassidy
It's Oh So Quiet – Lisa Ekdahl
Worrisome Heart – Melody Gardot
Sunday and Sister Jones – Roberta Flack
Sound Of Silence by Funkologie on Mixcloud
RELATED LINKS: